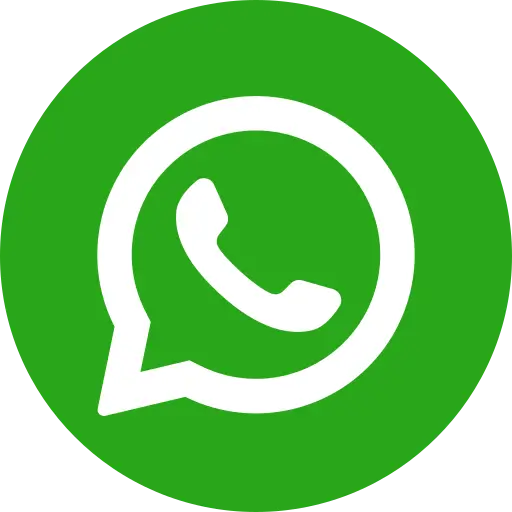 The economic development of our nation has sky-rocketed over the past few years. However, poverty still looms large over some parts of India even today and this becomes a hindrance to the overall development of the country. There was a time when India was reckoned among the poorest nations in the world and poverty in India touched new highs, but the latest numbers are not a result of statistical jugglery, rather a well-planned growth mechanism.
Does that mean that we are headed towards a zero-poverty economy by the year 2020? Going by a recent report brought out by the World Bank, an improved infrastructure at a cross-country level (for example, electrification of rural areas, better road connectivity, etc.) has had wide-ranging effects like increased earnings and a better standard of living. This is something which has yielded change at the social level as well. For example, during the last decade, more and more people have started sending their girls to school.
Our GDP has been rising by nearly 8% on a yearly basis. Economists say that our economy has to move forward at the rate of 10% per annum for a decade to be declared poverty-free. To transform the nation into a well-developed country it's important that a few areas are given the most attention. These are not only inter-related, but if addressed effectively, will definitely lead to sustainable prosperity. These areas include agriculture, education, health care, infrastructure and IT.
Speaking of healthcare, a UNICEF report indicates that one out of three malnourished children in the world are from India. What's even more baffling is that a whopping 42% of the Indian children,  aged below five are underfed. It also indicates that almost 58% of the kids in India are physically weak and underdeveloped. It is of utmost importance that India works to provide a healthy childhood to its children, for they are the future of the country. How India fares economically in times to come will  majorly depend on how healthy its youth is.
All said and done, it's a far-fetched thought and a distant dream that India can be poverty-free by 2020. It will take several more years to  significantly reduce poverty in the country. A slew of measures is required, both by government agencies and by non-governmental organizations. The role of NGOs in combating poverty cannot be gainsaid. It is a proven fact that the advocacy done by big NGOs has influenced many a Government policy, their work in support of bringing the needy to Government subsidies and programs and in improving the implementation of Government programs is immense. Various social organizations of repute, such as Bal Raksha Bharat are working amidst the poorest of the poor communities to improve their economic status. The work of NGOs is often supported by individuals who donate to the best NGOs for charity and contribute their bit in eradicating poverty. Not only do NGOs do massive work on the ground and mobilize, they also work relentlessly in the development sector in conducting studies, planning, raising awareness, funds and end up effecting some serious change.
Broadly speaking, the following steps can be instrumental in tackling poverty in India:
1. Increasing Employment opportunities
Unemployment and poverty are two sides of the same coin. Increasing the number of employment opportunities in the country will definitely be a surefire answer to poverty.  Talking of employment, the agricultural sector needs special attention as a very large number of poor derive their livelihood through it.
2. Promoting Industrial decentralization
Most of the prominent industries are centralized in specific parts of India. This leads to unequal income among the masses and is one of the major reasons behind poverty. It's important to decentralize industries and set up units in the rural parts of India which will lead to sustainable economic growth across all parts of the nation.
3. Improved healthcare facilities
This is another crucial aspect of dealing with poverty. Poor health and preventable diseases among adult and children act as deterrents when it comes to working hard and earning a satisfactory amount. Much attention should be paid towards improving medical facilities and promoting a better healthcare system in both rural as well as urban areas.
4. Encouraging Family Planning methods
In order to eradicate poverty, it is quite important to inculcate the significance of family planning among the rural population. More number of children leads to less care and attention for each of them. High population growth is a major reason behind poverty and must be tackled in the right manner.
5. Providing Quality Education
An educated community is well-equipped to grow economically. Therefore, it is important that all children get the right opportunities to learn so that they can hone their skills and be employment-ready. Educated citizens are capable of taking the right decisions for their future.
6. Changing the mind set of communities
India is one of the most diverse cultures and the down side is compartmentalized communities and their beliefs, social inequality, gender inequality, unequal opportunities, illiteracy, diseases and socio-economic inequality.  This is a major hindrance to India's growth and removal of poverty. Government has launched initiatives such as 'Beti Padhao, Beti Bachao' but a lot more radical work needs to be done in this space.
Conclusion
While India is making strides in leaving behind the menace of poverty, eradicating it completely by the year 2020 is not possible. The role of government and schemes and the work of NGOs are of utmost importance in uplifting poor. At the same, setting basics right like improving healthcare, providing education to more people, boosting industry, and enhancing infrastructure can all contribute to the alleviation of poverty.