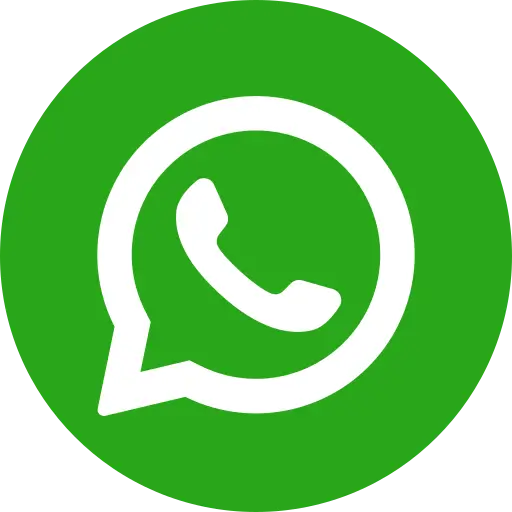 4 out of 10 women fall prey to spousal violence that does not get reported, reveals National Family Health Survey (NFHS)-5, 2019-20
Status of Girl Safety in Bihar, Why We Must #AllyUpForHer. In this country, we ask for blessings from 'Shakti', on the one hand, worshipping them with grandeur and fan-fare and on the other there is a progressive increase in number of cases of violence against girls and women both at home and in public places. As we observed the National Girl Child Day, on 24th January, to uphold the rights of girls, this dichotomy and ever-increasing violence against girls grab everyday headlines, brings us back to the basic question about what puts our girls at risk?
Despite many stringent laws to protect women especially girl child, the situation on the ground is far from rosy. The cases of violence against women continue unabated in various parts of the state. What is more glaring is the fact that many women and girl who suffer physical and sexual violence chose to ignore their plight.
According to the most recent National Family Health Survey (NFHS) (2019-20), 40 per cent of married women in the age group of 18–49 in India have experienced physical, sexual, or emotional violence from their spouses. The survey also revealed that only 13 per cent women who experienced physical or sexual violence sought any help. This indicates a culture of silence and the normalisation of violence in the private space. According to the same data, 8.3% of the young girls in the age group of 18-29 years' experience sexual violence.
An analysis of 2019-20 NCRB data reflects kidnapping (50 per cent) as the major crime against women in the state followed by Dowry harassment (20 per cent) Rape (12 per cent) and Dowry death (6 per cent). Bihar ranks third in the country. The high incidence of child trafficking in the state as per the NCRB Report indicates it at over one child per day, among the highest in the country. Poverty and illiteracy and age old belief are counted as some of the most propelling factors behind such high rate of social evils.
Child marriages
Bihar, a poor performer on human development indicators, is a significant contributor to the high prevalence of early marriage in India. Almost 41 per cent girls (NFHS-5, 2019-20), who are currently between the ages of 20 and 24 years, were married before attaining the legal age of marriage. As such, 11 percent of early marriages among girls, and 8 percent of early marriages among boys in India are contributed by Bihar alone.
According to NFHS-5, 2019-20 data, 11 percent of the girls in the age group of 15-19 were already mothers, which clearly indicate the precarious status of child or early marriage.
In spite of all these depression figures, there has been progress over the last decades: More girls are going to school, fewer girls are forced into early marriage, more women are serving in parliament and positions of leadership, and laws are being reformed to advance gender equality. various schemes in the state like Mukhyamantri Kanya Utthan Yojna, to inspire girls towards education, Mukhyamantri Kanya Suraksha Yojna and the Jeevika a household name of Bihar Rural Livelihoods Project (BRLPs) are some of the initiatives of the state government to accelerate the progress for girls and women in the state.
Despite these gains, many challenges remain: discriminatory laws and social norms remain pervasive. On top of that the COVID-19 crisis, have brought the progress for girls, to a grinding halt that was achieved in past one decade. The multidimensional poverty indices point towards a long and arduous journey ahead.
Women are not only the hardest hit by this pandemic, they are also the backbone of recovery in communities. Putting women and girls at the centre of economies will fundamentally drive better and more sustainable development outcomes for all, support a more rapid recovery, and place the world back on a footing to achieve the Sustainable Development Goals.
The pandemic has also led to a steep increase in violence against women and girls. With lockdown measures in place, many women are trapped at home with their abusers, struggling to access services that are suffering from cuts and restrictions. Emerging data shows that, since the outbreak of the pandemic, violence against women and girls – and particularly domestic violence – has intensified.
With already an increased rate of crime against girls, closure of schools in the state has given a huge jolt to the limited progress that has been made to curb down the gender inequality. The pandemic and the subsequent flood in the state have exacerbated the existing inequalities for girls in the state for every sphere thereby creating a virtual gender divide. The recent NFHS-5, 2019-20 data reveals that only 20.6 percent of women have ever used internet as against 43.6 percent men, which is just an indication about the sharp gender divide in the society at large.
With the ever increasing violence against our girls the quintessential question that comes to our mind, is it not high-time to sensitize our boys on why they should respect girls and women?
Strengthening family finances and gender sensitive access to opportunities for skill development and employment will help us rebuild our homes and our economy with sustainable collaborative action together.  Only strict laws cannot solve the problem of women safety in the state rather the implementation of these laws in a time bound manner can solve the issue to a large extent.  There need to be a change in the outlook among boys and community at large, who need to be oriented to work together to pave the path for gender equality and justice.
Men can be allies and thereby bring an end to violence against every woman, every girl, everywhere
LET'S MAKE HER SAFETY EVERYONE'S CONCERN & #ALLYUPFORHER
Authors:
Chittapriyo Sadhu, Deputy Director – Programme Management (East), Bal Raksha Bharat
Rafay Ejaz Hussain, State Head, Bihar State Programme Office, Bal Raksha Bharat
Soumi Guha Halder, Campaigns & Communication Manager (East), Bal Raksha Bharat