Every child, no matter who they are or where they come from, deserve to be healthy and nourished.
Bal Raksha Bharat (also known as Save the Children), through its Health & Nutrition Programmes, has benefitted 3.43 lakh children in 2022.
Come, join our mission to guarantee good Health & Nutrition to Every Last Child!
Since our establishment in India, we are supporting government programmes and schemes to ensure the last mile delivery of our work for children. Bal Raksha Bharat (globally known as Save the Children) has strategic engagement with Ministry of Women and Child Development, Ministry of Health and Family Welfare, NITI Aayog, State Governments, and Research and Academic Institutions such as Indian Council for Medical Research – National Institute of Nutrition (ICMR NIN) and International Institute for Population Sciences (IIPS) to strengthen health & nutrition programmes in hard-to-reach areas.
JOIN US IN OUR EFFORTS
Slide 5

We train & educate an Accredited Social Health Activist and Auxiliary Nurse Midwife workers for their role of giving life-saving aid to infants, young children, and mothers.
Slide 5

We create awareness around Accredited Social Health Activist and Auxiliary Nurse Midwife.
Slide 5
Speak on Prevalent Issues

We work with children, adolescents and their families to bring awareness on Maternal Newborn Health (MNH), Child Health, Nutrition, Water, Sanitation and Hygiene (WASH), Adolescent Reproductive and Sexual Health (ARSH), Health Systems Strengthening (HSS) and Urban Health.
Slide 5
Role of Anganwadi centres

We ensure children are enrolled in Anganwadi centres where they are fed nutritious food.
Slide 5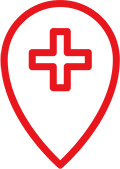 We work with the government systems to strengthen the Healthcare Centres and Anganwadi Centres to deliver more for children and their communities.
Slide 5
IMPROVING SANITATION & HYGIENE
We work with the community and government institutions to improve access to user-friendly toilets and handwashing units.
Slide 5

We have helped create and manage Mother's Groups, where we provide them with basic education and means to ensure proper nutrition and care of their children.
Slide 5
Conversation around menstruation

We work to provide crucial knowledge about menstrual, sexual, and reproductive health to adolescents and community members. We also help with community acceptance of menstrual hygiene and removal of stigma around menstrual health.
Slide 5
Manufacture & Use of Sanitary Napkins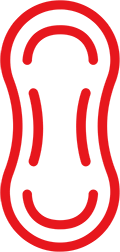 We collectively work to empower girls to procure, manufacture, and use sanitary napkins.
Slide 5
PREVENTION OF CHILDHOOD INFECTIONS

We are consistently engaged in preventing incidence of (and deaths due to) Pneumonia, Diarrhea and infection among infants and children in the most vulnerable urban and rural areas.
Through the support of our donors, we can plan and implement robust public health projects and reach more children in need.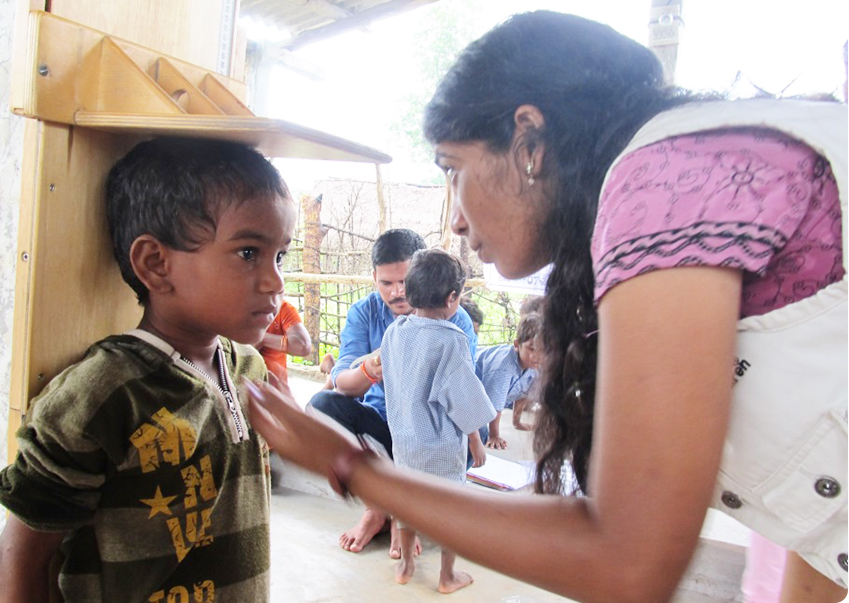 SALIENT ASPECTS OF OUR WORK IN THE AREA OF HEALTH & NUTRITION
Collaborating with the governments agencies and local administration for providing Technical Assistance
Facilitating Health System Strengthening with focus on service delivery, health workforce empowerment, information dissemination, medical products, vaccination, financing, leadership and governance
Promoting community-level Behaviour Change to drive embracing of healthy behaviours
Advocating for an equitable, qualitative, and gender-sensitive approach that links families, communities and facilities
Conducting multi-sectoral assessments in case of emergencies
Our Approach Towards Making A Difference
Optimal utilization of Health, Nutrition and WASH-related services is critical for the well-being of children, adolescents, pregnant women, and lactating mothers. Our ambition for 2030 is that all children survive, learn, and are protected by bringing multi-sectoral interventions to the most disadvantaged families.
We work towards strengthening factors which can help address poor health and undernutrition

Access to clean water and sanitation
Hygiene practices
Adequate dietary intake
Prevention and management of childhood infections

Being a multi-thematic organisation, we use integrated approaches to address the many underlying causes of malnutrition and employ evidence-based strategies to improve access to safe and nutritious food through nutrition-sensitive agriculture, water, sanitation and hygiene (WASH), social protection, education, livelihoods and school health and nutrition interventions. We work to support and increase the coverage of government flagship programmes such as Anemia Mukt Bharat, Poshan Abhiyan, Eat Right Campaign to to improve the health and nutritional well-being of children, adolescents and mothers.
We aim to improve nutritional security through improving behavioural practices in feeding young infants and children, strengthening health and ICDS services.

Supporting children suffering from tuberculosis with nutritional support to improve their recovery and convalescence. Building a supporting and conducive ecosystem for paediatric tuberculosis through strengthening the ecosystem for tuberculosis management.
Strengthening of Comprehensive Primary Healthcare Services focusing on specific healthcare needs of all sections of the population irrespective of age, gender, ethnicity, religious belief, sexual orientation, and place of residence or socioeconomic status.
Supporting Ministry of Health & Family Welfare's initiative of Ayushman Bharat Health Wellness Centres in four states (Madhya Pradesh, Himachal Pradesh, Maharashtra and Andhra Pradesh) to provide universal access to Comprehensive Primary Health Care (CPHC)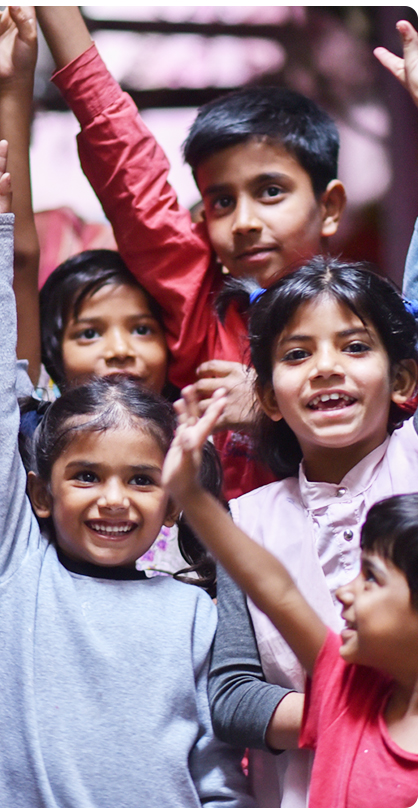 Bal Raksha Bharat's Engagement with Government: Highlights
Bal Raksha Bharat has collaborated with the Union Ministry of Health & Family Welfare to support the SAANS campaign at national and state level to combat childhood pneumonia.
Bal Raksha Bharat has collaborated with NITI Aayog in strengthening nutrition programmes across three Aspirational Districts of Jharkhand and Bihar.
Bal Raksha Bharat worked as a core member of NITI Aayog's committee on Integrated Development for children in the age group of 3-6 years, along with World Bank, UNICEF, BVRLF and Alliance for Right to ECD.
We forged strategic partnership as a Steering Committee member for State of Delhi under Mission Poshan 2.0, taking forward the agenda of undernutrition to build a heathy state.
Bal Raksha Bharat and South Delhi Municipal Corporation (SDMC) joined hands to strengthen maternal, newborn and child health services at Tilak Nagar Municipality Hospital.
Worked closely with States and Districts to support the national delivery of COVID-19 vaccines in line with the national guidelines and roadmap.
Partnered with the Union Ministry of Health & Family Welfare as a NIKSHAY MITRA under the 'Pradhan Mantri TB Mukt Bharat Abhiyaan' to provide support to Persons with TB undergoing treatment with a commitment to eliminate TB from India.