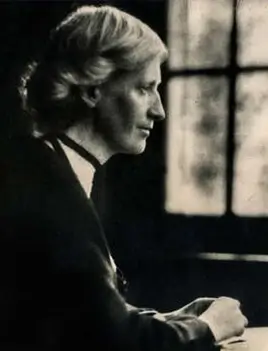 CHILD RIGHTS IN INDIA
The genesis of Child Rights was a document drafted by Eglantyne Jebb, founder of Save the Children, in 1923. The 'Declaration of the Rights of the Child' serves as a pre-cursor to the globally ratified United Nations Convention on the Rights of the Child (UNCRC).
Jebb's vision to see no child deprived of their childhood gave rise to Bal Raksha Bharat in 1919.
The association between Bal Raksha Bharat and India, however, was forged when Mahatma Gandhi signed Jebb's 'Declaration of the Rights of the Child' in 1931.
Later, in 1991, to become an ethical labour market to international organizations, India formally consented the United Nations Convention on the Rights of the Children in 1992.
The Convention originated from Jebb's desire to end the suffering of children, by providing them with a healthy, happy, and safe environment that nurtured them physically, mentally, and emotionally.
What are Child Rights?
The United Nations Convention on the Rights of the Child (UNCRC) defines Child Rights as the minimum entitlements and freedoms that should be accorded to every human being below the age of 18 regardless of race, national origin, colour, gender, language, religion, opinions, origin, wealth, birth status, disability, or other characteristics.
Child Rights and Bal Raksha Bharat
We are aware that many children, in India, are not able to access their basic rights. Formally established in India in 2008 as Bal Raksha Bharat, Bal Raksha Bharat has imbibed children's rights at the core of its programmes, activities, and day-to-day work, thus becoming India's leading independent child rights organisation. Bal Raksha Bharat helps children exercise their rights; we anchor our programmes, advocacy, research and every undertaking so that every child is able to exercise his/her rights.
Bal Raksha Bharat continues to work on the front lines.
On-ground Activation
Programmes and Campaigns
Advocacy
Policy Influence
Education
Health and Nutrition
Child Protection
Emergency Relief
Infrastructure for equal opportunities
Education
Through Temporary Learning Centres, Mobile Learning Centres, Distribution of Education Kits, Collaboration with local communities to form Children Groups and School Management Committees, Counseling Parents from Economically Weaker Sections, Training teachers to use child-friendly and interactive teaching-learning methods, and more.
Health and Nutrition
Through efforts on Child Survival, Newborn & Maternal Health, Health and Nutrition of Children affected by Emergencies and Natural Disaster, WASH – Water, Sanitation, and Hygiene, Collaboration with state and district-level government authorities, schools and Anganwadi centres, and more.
Child Protection
Working with Children Groups; training them to identify and prevent themselves from mistreatment, Aiding underprivileged children's enrollment into schools, Coordinating with district and state-level authorities to ensure implementation of laws protecting children, Setting up child-friendly spaces, and more.
Emergency Relief
Implementing Emergency Preparedness and Response Plan to guide all Bal Raksha Bharat employees and implementing partners while preparing for and responding to emergencies. Responding to affected children & families with food, aid, water, and essential items, Rehabilitating affected children & families.
Infrastructure for equal opportunities
Creating a framework for underprivileged children to not only survive but thrive.
Why are Child Rights important?
We are aware of various atrocities that take place against children; it is, therefore, imperative to legally safeguard them. Human Rights, at times, falls short wherein protection of children is concerned, worldwide; hence, children need more than just the basic Human Rights to protect their vulnerabilities.
The rights described in the Convention have been explained through the following fundamentals in reference to the articles. Articles cover all aspects of a child's life and outline the civil, political, economic, social and cultural rights that all children are entitled to. It also highlights the responsibility of adults and the government to ensure that all children can enjoy all their rights.
THE RIGHT TO AN IDENTITY

In reference to the child rights enshrined in the UNCRC ARTICLES 7 AND 8, children are entitled to a name, legally registered with the government, and a nationality. They must also have the right to an identity, in the form of a public record which ensures national support and access to social services.

THE RIGHT TO HEALTH

In reference to ARTICLES 23 AND 24, of child rights, children have the right to health that covers medical care and attention, nutrition, protection from ill habits, including drugs. It also highlights the child's right to safe working environments. The articles also cover access to special care and support for children with special needs, as well as quality health care, which includes drinking water, nutrition, and a safe environment.

THE RIGHT TO EDUCATION

In reference to UNCRC child rights ARTICLE 28, every child has the right to free primary education. This will ensure the disciplinary development of a child's body and mind while nurturing their growth in a safe and healthy environment. This right also necessitates freedom from violence, abuse or neglect.

THE RIGHT TO A FAMILY LIFE

In reference to UNCRC child right ARTICLES 8, 9, 10, 16, 20, 22 and 40, a child has the right to be cared for and nurtured; if not by family members, then by caretakers until they are independently able to care for themselves on all fronts, including corporeal and psychological functions. The child has an obligation to live with the parents or caretakers to be safeguarded from any form of harm.

Children who do not have a family still have the right to special care and must be responsibly looked after by people who understand their ethnicity, religion, culture, and language. Refugee children also have the right to special protection and help. In the case of misdemeanours, children have the right to seek legal counsel under a Juvenile Justice Mechanism.

THE RIGHT TO BE PROTECTED FROM VIOLENCE

In reference to INCRC child right ARTICLES 19 and 34, a child has the right to be protected from all forms of violence, including ill-treatment, sexual, and/or physical violence. A child is protected against its family members as well, which condemns the use of violence as a means to teach discipline. All forms of sexual exploitation, abuse, and mistreatment are not acceptable. The article also strictly considers the sale of children, child trafficking, child prostitution, and child pornography.

THE RIGHT TO AN OPINION

In reference to UNCRC child right ARTICLES 12 and 13, every child has the right to voice their opinions, free of criticism or contempt. Adults can actively make decisions on behalf of children; however, it becomes poignant for the adult to consider the opinions of the child. A child's opinion, whether factual or not, could provide the adult with insights. Children have freedom of expression.

THE RIGHT TO BE PROTECTED FROM ARMED CONFLICT

In reference to UNCRC child right ARTICLES 38 and 39, every child has the right to be protected from all armed conflict that endangers their lives. These incidents can potentially convert innocent children into refugees, prisoners, or participants in these conflicts. This can severely damage a child's morale and the general perception of ethics, which must be corrected in a safe environment. The government, on its part, must also ensure that children are not forced to participate in any armed struggle.

THE RIGHT TO BE PROTECTED FROM EXPLOITATION

In reference to ARTICLES 19, 32, 34, 36 and 39, children should be rightfully protected from all means of exploitation. This covers abuse, negligence, violence, and maltreatment by parents, even if it is used to correct a child's behaviour.

Children cannot be forced to work in difficult or dangerous conditions. They are allowed to volunteer for chores that do not compromise their health, access to education, and/or play.

Sexual exploitation of children is prohibited. Those children who have survived neglect, abuse, and exploitation must be rehabilitated.

Additionally, children cannot be punished blatantly under the ambit of the justice system. Death sentences, life sentences, and sentences with adult prisoners are not permitted.
Our country has seen the enforcement of various laws and policies, including child marriage act and child labour act in India, beginning with the 1890's Guardians and Wards Act to 2017's amendment of Standard Operating Procedure for Enforcement of the Child and Adolescent Labour (Prohibition and Regulation) Act, 1986. While children are bestowed with equal rights, not all their situations are similar, which is why there are several national laws and policies that specifically deal with different age-groups and segments of children.
Having stated all of the above, children, devoid of race, colour, religion, language, ethnicity, gender or abilities, are entitled to these rights. All children are equal, despite their difference.