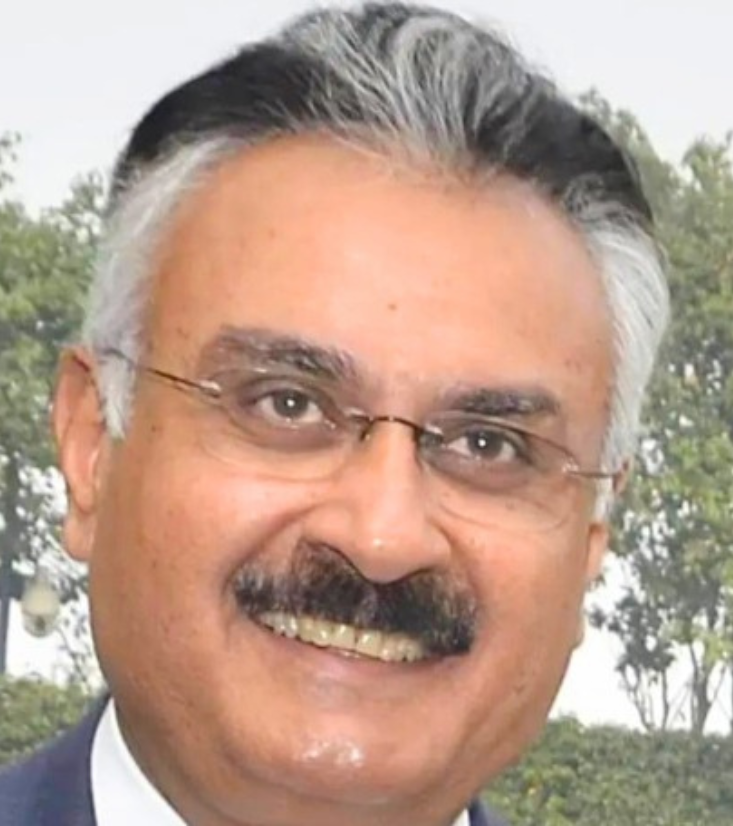 Deepak Kapoor, Chairperson of the Governing Council
Deepak Kapoor is a Fellow Member of the Institute of Chartered Accountants of India (ICAI), Fellow Member of the Institute of Company Secretaries of India (ICSI) as well as a Member of the Institute of Certified Fraud Examiners, USA. He has worked with PwC for over 38 years.
Mr. Kapoor has diverse experience in the fields of accounting, audit, mergers and acquisitions, valuations, negotiations, forensics, and other management advisory fields. He has also served as the Chairman of PwC India Foundation, who has been instrumental in undertaking and fulfilling major rehabilitation work in Kashmir, Uttarakhand, Chennai, and Nepal.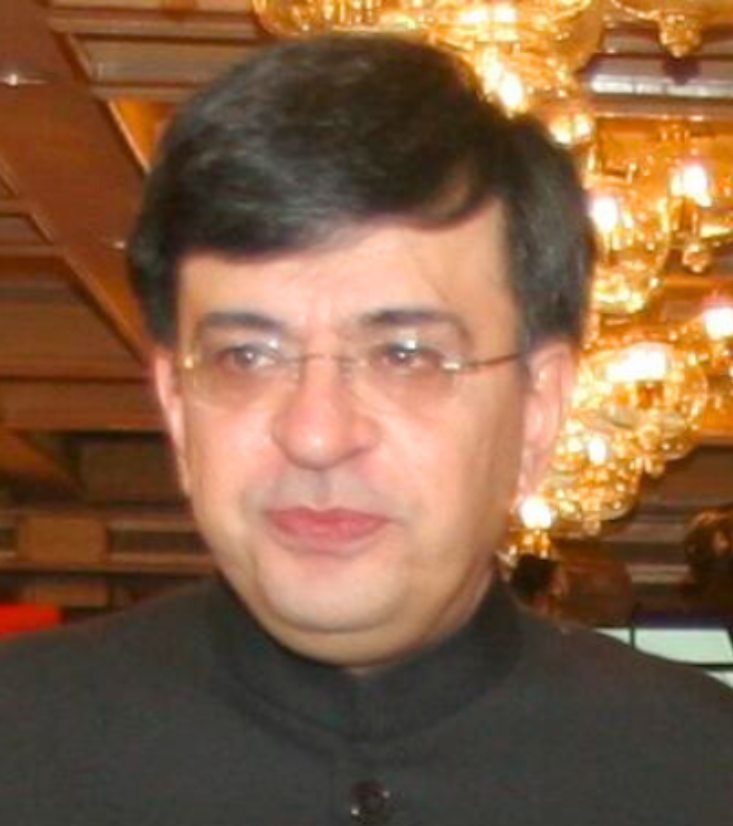 Rajiv Kapur
Rajiv Kapur, Treasurer of the Governing Council, has been an international banker for over 20 years with assignments in multi-cultural environments in India, Asia, and the USA. He is also the founder of InvesTech. He has worked as the Managing Director of the Asia Financial Institutions Group at Bank of America.
His expertise and field of experience include corporate banking, restructuring, mergers and acquisition advisory services, financial advisory assignments, asset securitization, capital markets, working capital funding, syndication and structured debt financing, trade finance, capital markets, and credit risk management.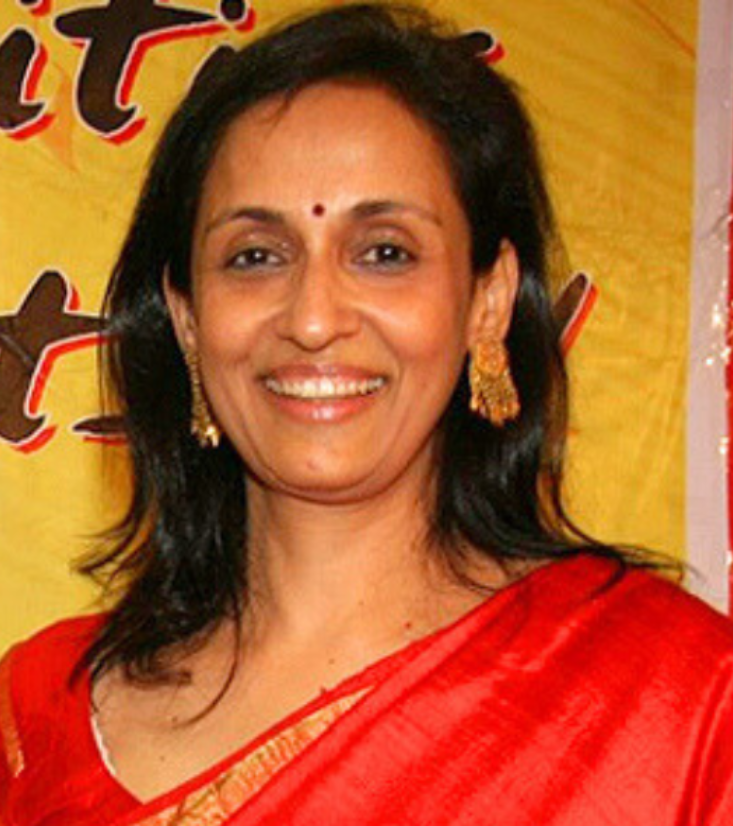 Swaroop Sampat Rawal
Talented actress, former Miss India, and noted child rights activist, Swaroop Sampat Rawal is a superlative educational researcher and trainer. She travels across India to conduct workshops for teachers facilitating a general comprehension of life skills and drama in education. Selected by the former Gujarat Chief Minister to head an educational programme in the state, she has been training primary school teachers for the last seven years.
She also works with social workers and police personnel in Gujarat and other states, campaigning life skills and child rights. An expert communicator with over 20 years of experience dedicated to community development and advocacy within the field of education, she aims to help children overcome adversity.
Dr. S.Y. Quraishi

Former Chief Election Commissioner of India, Dr. S.Y. Quraishi has featured in The Indian Express list of the 100 Most Powerful Indians in 2011 and 2012. He has served the Government of India and has received several prestigious awards in recognition of his contribution to civil society and human development issues.
Mr. Quraishi has made significant contributions to policy and programme development in the health, woman, and child development sector. He is an active promoter of youth development and founded the Rajiv Gandhi National Institute of Youth Development at Sriperumbudur (TN).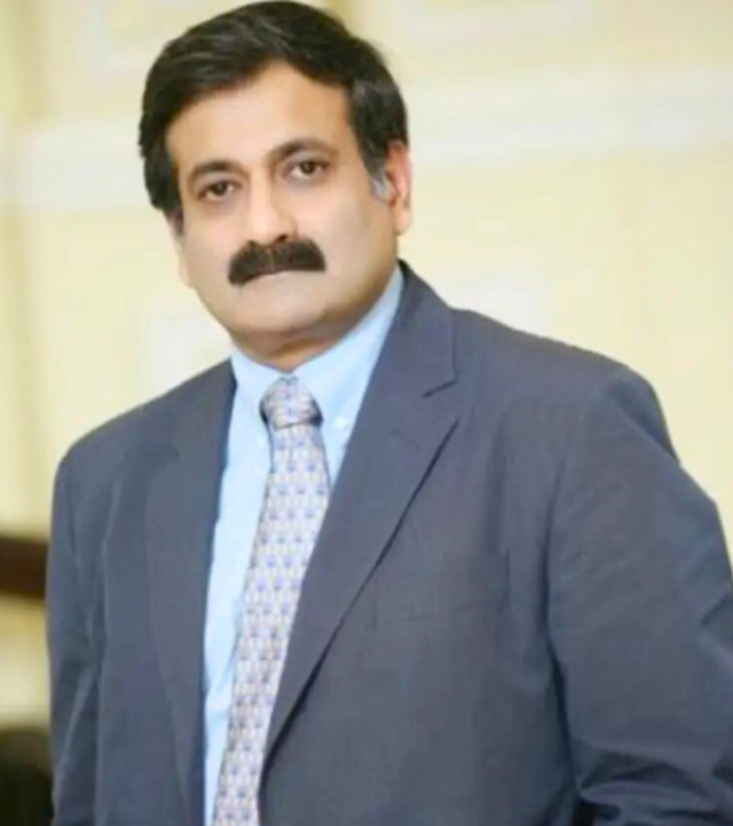 Rohit Bhasin
Rohit Bhasin is a Chartered Accountant with over 37 years of experience with leading organisations such as PwC, AIG Inc. and Standard Chartered Bank. A seasoned Finance professional with rich expertise across diverse industries like cloud communication, health insurance, online insurance broking and retail & consumer business and others, Mr Bhasin has also worked with various social sector organisations in leadership capacities. He serves as the Independent Director and Chairman, Audit Committee on Star Health and Allied Insurance Limited, one of India's leading health insurance companies.
Before his early retirement in 2017, he was a member of PwC India's Leadership Team. He serves as a Board Member on several corporate and social sector organisations such as the Azad Foundation, Mobile Creches and Srijan. Mr Bhasin is known for the pioneering assignments he undertakes as a Business Coach and Consultant.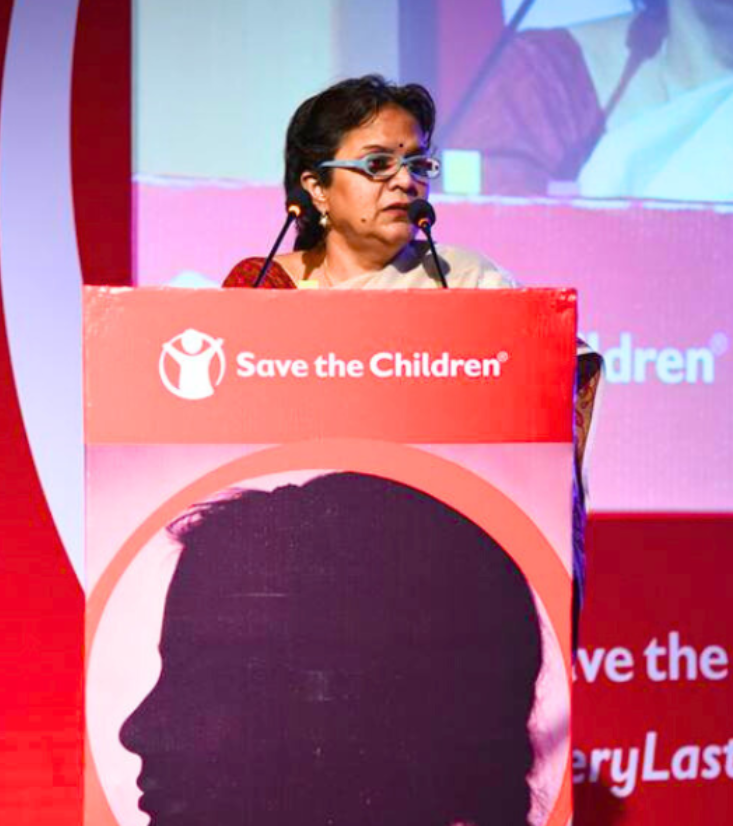 Stuti Narain Kacker
An Indian Administrative Service officer (1978 U.P. Cadre), Stuti Narain Kacker is the former Chairperson of the National Commission for Protection of Child Rights (NCPCR). She earned an M. Phil in Social Sciences and has over 39 years of experience in Public Administration. In the past, she held important positions such as District Magistrate of Ghazipur, Divisional Commissioner of Jhansi, Secretary to Government of Uttar Pradesh, Director of Sugar Development Fund, Joint/Addl. Secretary of Ministry of Information and Broadcasting, and Director of Indian Institute of Mass Communication (IIMC) among others. She has also authored numerous articles and research papers.
Besides working in India, she also has a rich background of association with international bodies like Voluntary Service Overseas, Sight Savers, International Committee of the Red Cross, World Health Organization, Leprosy Mission India, Handicapped International, UNESCO, ICPE Slovenia, UNICEF, World Food Programme, World Bank, CARE, and NORAD.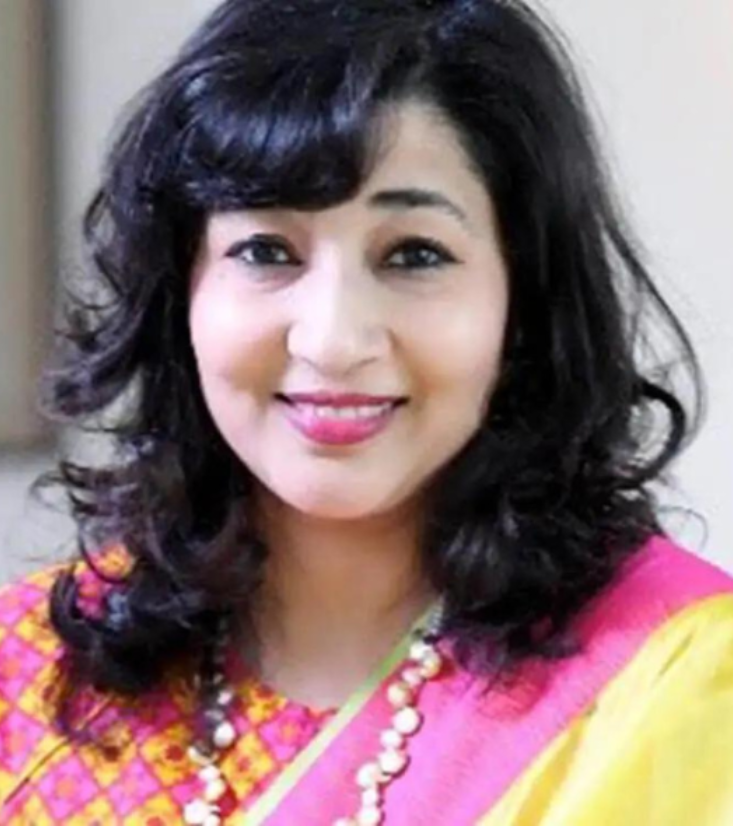 Vasvi Bharat Ram

Joint Vice Chairperson of The Shri Ram Schools in Delhi NCR, Vasvi Bharat Ram is a member of the Executive Committee of The Shri Ram Schools. She played a pivotal role in setting up The Shri Ram Millennium Schools in the National Capital Region and now serves as a member on the Management Committee of the schools. She was also the President of FICCI Ladies Organization (FLO), the women's wing of the Federation of Indian Chambers of Commerce and Industry (FICCI).
Vasvi is a strong advocate of equal participation of women in economic activities, who has been working towards women empowerment for the past ten years. As a member of FICCI's Education Committee, she has led a number of initiatives to empower women in the field of education. As the Education Chairperson, YPO Delhi Chapter, she was the recipient of the award for the Best Education Year in 2013-14. She has a degree in Bachelors of Arts from Delhi University and a Post Graduate Diploma in Business of Fashion Management from London College of Fashion.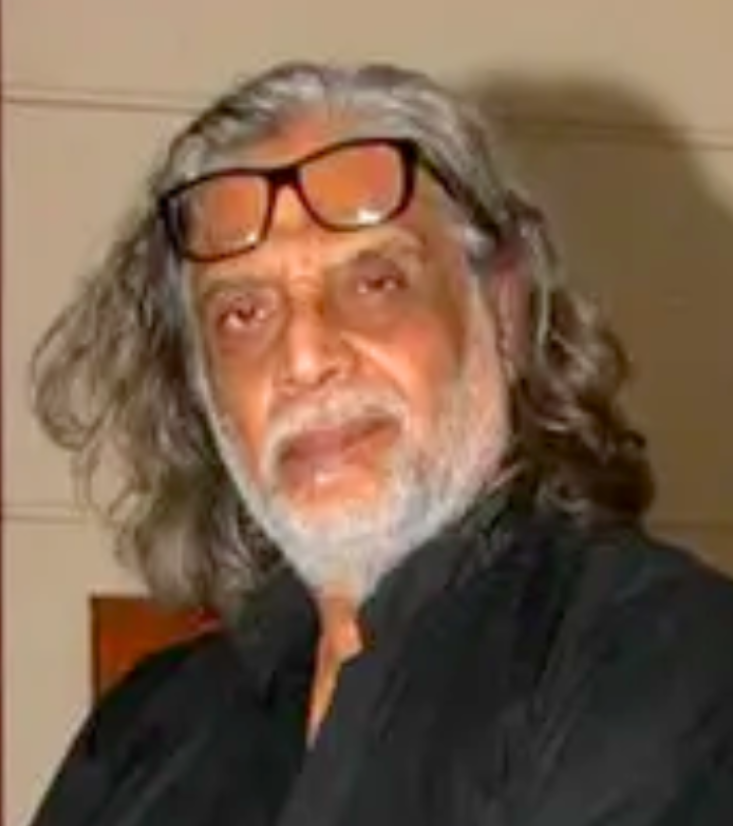 Muzaffar Ali

Padma Shri awardee, Muzaffar Ali is an Indian filmmaker, fashion designer, poet, artist, painter, revivalist, and social worker. He is well known for feature films such as Umrao Jaan, Aagaman and Anjuman. Also passionate about craft and clothing, his interest led him towards the field of fashion design, giving birth to 'Kotwara' a clothing brand he runs with his wife Meera Ali. He is also an active voice in the social space, driving change through various social initiatives.
Mr Ali is known for the 'Dwar pe Rozi' (Employment at Doorstep) movement which he launched in Kotwara, Uttar Pradesh in 1991 for the holistic development of rural areas and creating a culture of interdependence with maximum jobs for the locals. Rural education and skill development are other significant areas of work for him and in order to fulfil the same, he runs a rural school based on Humanist ideology to inculcate confidence within rural children. Mr Ali has served as a jury member for the prestigious International Film Festival of India (IFFI, Goa), has established numerous cultural festivals and is a recipient of numerous awards at both national and international level.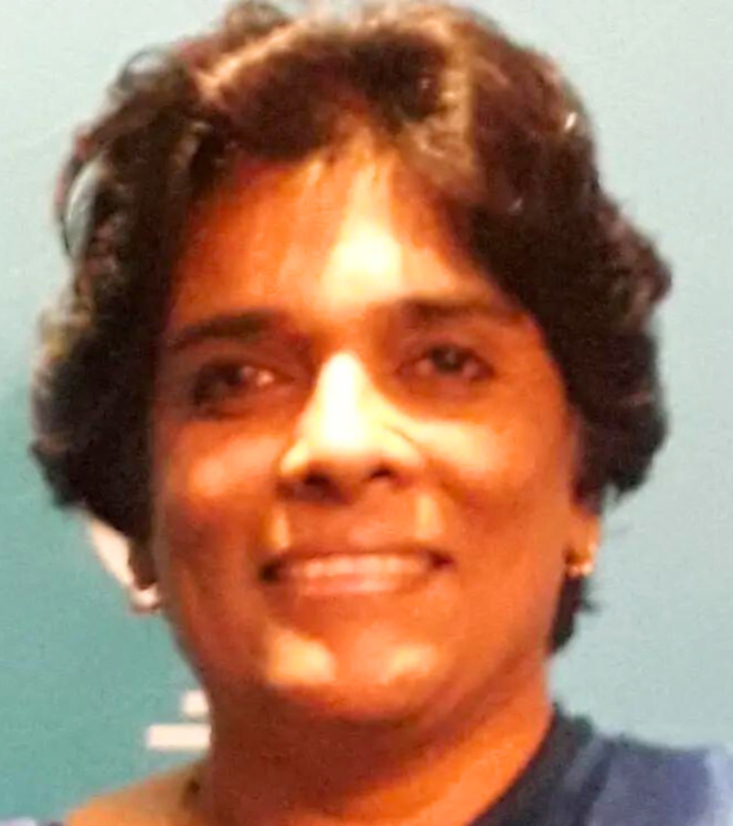 Susan Thomas
Susan Thomas has been active in the field of Health and Development for the past 39 years. She is currently the National Health Coordinator, working closely with the SEWA teams in 9 states of India. She also manages the Child Care initiative at Self-Employed Women's Association, (SEWA) and is actively involved with SEWA's health cooperative. As a public health and development professional her focus has been to work on various aspects of issues surrounding women, young people and children with a particular focus on social protection.
She has worked in different Non-Government as well as Funding Organizations, holding senior positions with an expertise in managing large programmes and teams in diverse geographies across India. She also has an interest in teaching and is involved with different universities/institutions within and outside India. While working for these organizations, she has travelled extensively both nationally and internationally representing their interests in various public and private forums. She is a member of the Social Protection Advisory Committee of WIEGO.