child poverty in India
The "Poverty and Inclusion" Theme is an enabling theme which complements the three breakthroughs—Child Protection, Education, and Health and Nutrition to achieve their respective goals.
Our work in the area of 'Poverty & Inclusion' revolves around these four themes:
Every child, needs a prosperous life.
Since 2008, Bal Raksha Bharat (also known as Save the Children), through several state-level programmes,
has helped many children secure their well-being.
Come, join our mission to provide a secure life to Every Last Child!
Though education and household conditions have improved enormously due to targeted efforts by the government of India through several social protection schemes, especially in the area of water availability and sanitation that have increased the standard of living. The current situation of children in India is challenging, but it also gives us opportunities to find long-term solutions.
Extreme poverty in India reduced to 21 per cent, infant mortality has more than halved, nearly 80% of women give birth to a child in a health facility, and two million fewer children are out-of-school. We have come a long way, but a lot has to be done.
Many children still constantly worry about having the most basic needs being met, like having nutritious food, an adequate home, or purchasing needed medication. Bal Raksha Bharat for several years is dedicated not only to the task of the upliftment of India's poor but also to development of a vibrant social ecosystem in collaboration with government agencies. Since 2008 we are working to generate evidence on child development, advocate for greater child-focused public and private investment, strengthen child-friendly local government institutions and evaluate social protection programmes for children and households
The Govt. of India has expanded social protection programmes substantially in 2020–2021 to address the socio-economic impacts of the COVID-19 pandemic. With over 206 million individuals covered, India's Pradhan Mantri Jan Dhan Yojana (PMJDY) programme is the world's largest COVID-related cash transfer scheme. India has also shown significant reduction in the multi-dimensional poverty rate, from 55 per cent (2005–2006) to 28 per cent (2015–2016), with 35 per cent among children. However, still a lot families are ultra poor and more importantly a large of families are on the verge of poverty line, a shock and stress in their life pull them down back to the poverty line.
Having said that one of the critical challenges remains the lack of awareness and access to some significant social protection schemes, especially among the most vulnerable families, female-headed households, and the urban poor. At Bal Raksha Bharat, our constant endeavour is to work these clusters and encourage greater and durable investments in social services, social protection measures and effective local governance that is child and gender friendly.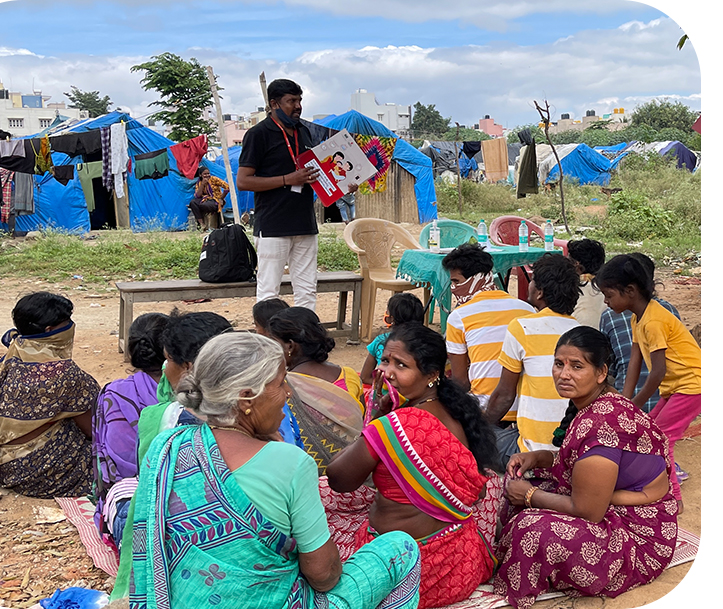 Increase income of marginalized families through skill development (vocational, life, digital and financial) and linkage with government livelihood programme and social protection schemes through partnership and collaboration with various agencies such as CSR foundation, State Rural Livelihood Missions, and National Skill Development Corporation
Address gender gaps through youth and community engagement for women and girls empowerment.
Improve capabilities of marginalized youth leading to their employment through life skills, financial literacy and digital literacy training. Linking them to vocational training offered by government-recognised institutions.
Improve access and utilization of identified key social protection schemes by strengthening "Child Sensitivity elements" into schemes' design, implementation and utilization cycle.
BE A PART OF OUR SOLUTION
We run programmes to support the lives of the most disadvantaged children in several ways.
Slide 5
Building Framework to empower children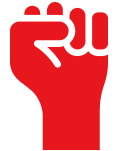 Building a long-term framework that ensures the voices of children are heard nationally, and globally through Child Champions who have made a huge difference in their communities, while equipping, training, and mentoring the Child Champions for the same.
Slide 5

Mapping the right partners for Programming to achieve long-term sustainable impact through our programmes.
Slide 5
Organization Targeting
for great Impact

Collaborating with the Government and Civil Society Organizations to bring impact at scale for lakhs of children through policy and advocacy.
Slide 5
Training & Capacity
building with partners

Training & Capacity building of organizations we partner with and Government bodies to improve implementation on the ground for existing Government programmes.
Slide 5

Engaging with children, youth, and community networks at locations of our programmes to achieve change on new emerging agendas and situations such as COVID 19 or Emergencies.