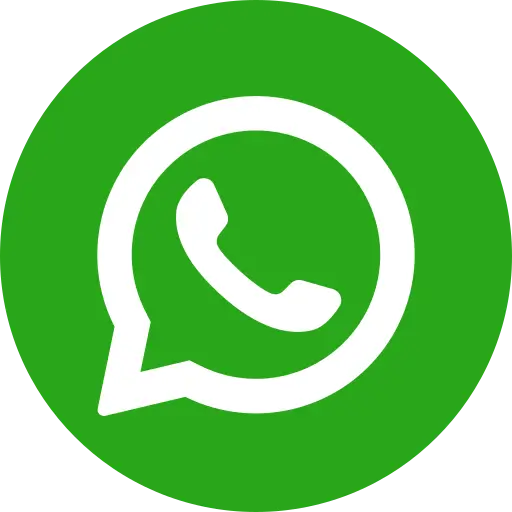 The Joy of Giving Week 2022 (Daan Utsav) – How to Celebrate?
People across the nation are already prepared to embrace Daan Utsav with excitement. Everyone is united in seeking ways to offer their part for the society and the people in need during the Joy of Giving week 2022. Cities are blossoming with volunteer organisations, collection drives are being held at offices, students are being urged to volunteer by their schools, and communities are banding together to support one another in small ways.
The celebration of the Joy of Giving week promotes generosity, selflessness, sacrifice, love, kindness, and finding joy in altruistic acts of giving. NGOs, schools, businesses, government agencies, and people participate in this joy of giving a week-long festival in an effort to support and uplift the segment of society that most needs it.
It's astonishing to consider how much each of us has to offer in terms of our time, talents, work, and resources to people. And if you're wondering how you may participate in the festivities of the joy of giving week 2022.
Joy of Giving week 2022 – here is a list of things you can do in the spirit of giving:
Volunteer at an NGO
Your time is one of the most priceless gifts you can give. Volunteer at a nearby non-profit organisation. Learn more about the activities they perform and initiatives they are a part of. Once you find the right fit services matching your passion, you can provide any services you can. Seeing the difference the NGO makes will give you a sense of happiness and you being a part of it will bring you immense satisfaction.
Bal Raksha Bharat is one of the NGOs in India which takes part in the annual one-week Joy of Giving event which begins on Gandhi Jayanti and lasts for a week until October 8. Bal Raksha Bharat NGO commemorates the week by giving back to its team members, partners, children, the general public, and grassroots organisations that share its values. The NGO stands firm with "Giving in More Ways Than One" as its motto. Bal Raksha Bharat engages in a week-long Joy of Giving festival with events that include organising blood donation camps, child protection campaigns, learning kits distribution to Anganwadi centres, storytelling sessions, cleanliness drive, community-level meetings on girl education, gender equality, and menstrual hygiene amongst others.
Join the fervour of the Joy of Giving 2022 Programmes
There are celebrations honouring the Joy of Giving week 2022 happening all around the nation. There are many activities taking place that you can participate in, such as giving food to those in need, running a marathon to support a cause that matters to you, walking outside to collect plastics, and cleaning and painting train stations.
You can easily find an event in your city that interests you by visiting the Daan Utsav website.
Organise your own event
You can volunteer to arrange an event you like, and comprehend that it will bring a change in the lives of the underprivileged children and their communities. You can organise a celebration of the joy of giving anywhere—in your city, workplace, the institution of higher learning, or apartment. The Daan Utsav website provides you with fantastic resources and ideas to get going!
You may even design your own special event or run campaigns on social media to motivate people to donate in any manner they can.
Donate to a cause you believe in
Making the decision to help those in need is one of the best ways to acknowledge the abundance in our lives. You can find an NGO or an organisation which is actively working at the grassroots level for the cause you support and contact them for donating your part.
Spread the word
Tell your loved ones about Daan Utsav 2022 and how it is truly the Joy of Giving Week! During the holiday season that follows Daan Utsav, you can motivate people to join the biggest festival of giving joy by raising awareness through word of mouth or social media platforms.
After all, the world always needs more supporters!
From October 2 to October 8, we are given a week to accomplish good deeds for our fellow people and make the world a better place to live. Where everyone is engaged in a silent struggle to survive your act of charity and goodwill can bring comfort in their trying times.
Don't forget, the grandest impacts can come from the smallest act of kindness!
Everyone is therefore urged to participate in their own special way, the possibilities of which are endless.
You can also choose to participate in Bal Raksha Bharat's events to benefit underprivileged children this Joy of Giving Week 2022.
Thoughts that form the essence of Daan Utsav
Daan Utsav is celebrated in India with much kindness, love, and excitement, just as every other festival. But what gives it a unique essence is that the Joy of Giving week is one of the rare festivals without a religious or mystical background. Instead, it's all about giving to those less fortunate and sharing what you have.
Daan Utsav first appeared in 2009. Since then, it has always started on October 2 in honour of Mahatma Gandhi's birth anniversary and ended a week later. There are no restrictions of any kind placed on the attendees of this huge celebration. Participants in the Joy of Giving week-long festival include business owners and CEOs, organisations and staff members, parents and children, schools and colleges.