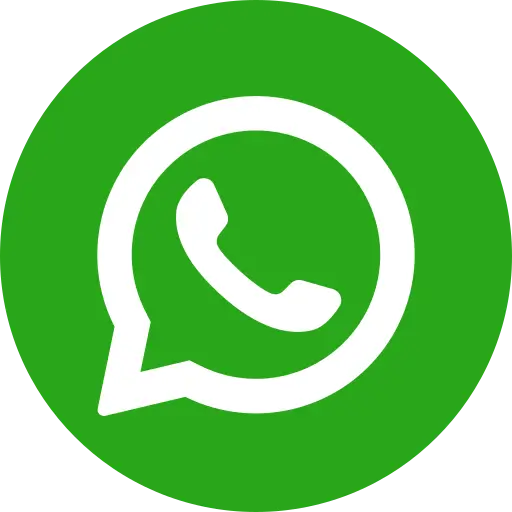 ~ Minister Steven Guilbeault will carry their asks to global leaders ahead of the G20 Meet ~
[New Delhi, 27th July 2023]
In an effort to champion youth-led climate action and bridge the gap between diverse stakeholders, the High Commission of Canada, MASH Project Foundation, and Bal Raksha Bharat (also known as Save the Children) organized an engaging dialogue as Young Climate Changemakers from India met with the Honourable Steven Guilbeault, Canada's Minister of Environment and Climate Change and Actress and UNEP Goodwill Ambassador, Dia Mirza as part of the #28for28 campaign.
Minister Guilbeault is a prominent advocate in the fight against the climate crisis. As an environment activist and a leader, he is committed to making a positive impact and building bridges to address environmental challenges. He is visiting India to join the G20 Environment and Climate Sustainability Ministers (ECSM) Meeting.
The event witnessed a diverse assembly of young climate activists, environmentalists, and advocates from various regions of India and Canada who have been at the forefront of local and national efforts to address climate issues.
The highlight of the #28for28 event was the exclusive interaction between the participating young climate leaders and two prominent figures, Minister Guilbeault & Dia, who are deeply committed to the cause of sustainability and environmental preservation.
Applauding the efforts by children to fight the biggest crisis globally, Minister Guilbeault, said, "Young people are rightfully concerned about their futures which is why it is important that their voices are heard. Their advocacy for more climate action from governments and businesses is so important to encourage the world to go faster and further in fighting climate change.".
Dia Mirza, UNEP Goodwill Ambassador, and a strong advocate of climate action said, "Children are my favourite people, and listening to them today not only inspires me but also gives me immense hope. We need to do all we can to ensure their voices and actions are heard, seen and celebrated. We must make way for them – it's their present and their future on the planet.".
14 year old Suhail from Kashmir put forth his thoughts by adding, "Climate education should be made compulsory in schools so that children are informed, empowered, and committed to addressing the challenges of climate change and are able to lead action".
In addition, a Canadian youth changemaker Michael Girum joined in the event virtually to offer his perspective and added, "We need to prioritise action over action plans. In order to tackle the climate crisis our focus needs to be implementation".
Naman Sonpar, another young panelist from Delhi emphasized, "India's greatest strength lies in its vast young human resource base. Empowering our youth through climate action groups and a dedicated youth council working alongside the parliament will make them a vital force for change".
A young changemaker Sarah from Lucknow shared her optimism and said, "Together we are stronger enough to fight this crisis, because if not us then who ? If not now then when ?"
"My message for the leaders is to prioritize conservation of Ecosystems and investment in Research and development. We need to protect the natural habitats that act as carbon sinks and are vital to maintaining biodiversity." Ratna Singh from Varanasi mentioned.
As the event concluded, the atmosphere was filled with hope, inspiration, and determination, as these young climate changemakers left with renewed energy to continue their advocacy and actions in tackling the climate crisis.
The success of the #28for28 campaign and the remarkable turnout of young climate leaders underscore the growing global momentum for climate action. MASH, Bal Raksha Bharat, and the High Commission of Canada remain committed to empowering and supporting young environmental advocates in their quest for a more sustainable and resilient future.
About #28for28 Campaign
The #28for28 Campaign encourages dialogue, innovation, collaboration and mobilizes young people across India to take action on climate change. The Campaign (ahead of COP28) seeks to empower the next generation of environmental leaders and facilitate impactful changes to combat climate challenges
About Bal Raksha Bharat
Bal Raksha Bharat runs programmes to address children's needs in 11 Indian states and Union Territories. Globally known as Save the Children, the organisation works in 116 countries, on issues related to education, health, and protection and humanitarian/DRR needs of children, especially for those who are the most deprived and marginalized. Globally, Save the Children's association with India is more than 80 years old.
About MASH Project Foundation
MASH is an award-winning enterprise building a global ecosystem for social impact. We work with multiple stakeholders, across all 17 Sustainable Development Goals, including corporates, CSOs, Governments, policymakers, philanthropies, media houses, and more. We have been awarded the prestigious Goalkeepers Global Goals Award by the Bill & Melinda Gates Foundation for our work during COVID. Our strength lies in 3 Cs: building communities, enhancing capacities, and leveraging digital platforms for purpose-driven campaigns.