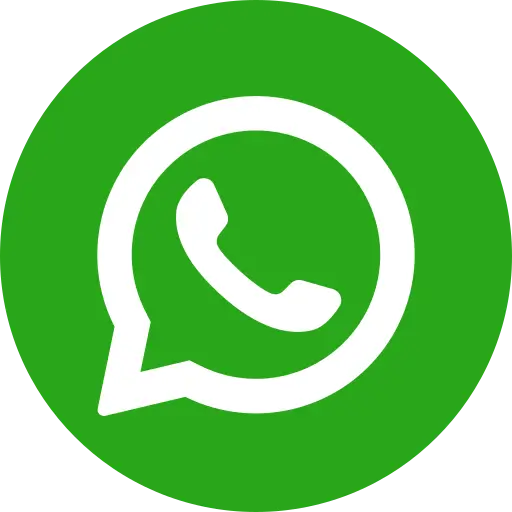 Microfinance institutions, social enterprises and donors power an NGO's capital, but it is corporations that meet a large corpus of their resources and financial needs. India's biggest corporations have revenues that can rival small nations, and their state-of-the-art insight into specific fields making them strategic knowledge assets for the NGOs.
A recent amendment in the Companies Act 2013 has redefined how these companies cooperate with the civil society. The amendment states that companies with a net worth of rupees 500 crores or a 1,000 crores Rupee turnover or a 5 crores rupee net profit must spend a minimum amount on activities related to corporate social responsibility.
NGO and CSR: a mutually beneficial relationship
For India's biggest corporations, 'giving back' is not just about meeting this compulsory CSR legislation, but also showing that India's most loved brands care – generating goodwill in their respective communities. Companies, therefore happily spend in literacy, women empowerment, environment, water, sanitation and child rights.
Why corporations seek to support an NGO for their CSR needs
While companies can attempt to meet their CSR goals, they often have budget and resource limitations, using 100% of their resources for business profits. Even if they have the money, they don't have a highly trained, skilled and passionate workforce willing to work on the ground. Even after allocating CSR funding, and engaging employees with a mission of social good, companies struggle with their project's sustainability. This is where NGO's in India come in, offering a customised approach to CSR.
Bal Raksha Bharat: a recognised NGO for CSR initiatives
Bal Raksha Bharat is world'sone of the leading child rights NGOs, as a pioneer in the field ever since its founder, Eglantyne Jebb's wrote the blueprint of UN Convention on the Rights of the Child. The NGO has fought against child labour through lobbying for reform and legislation, and also regularly runs missions to free children from bonded labour.  The freed children are empowered with education, job skills, giving India's marginalised children, a new lease of life.
This makes it a favoured partner for India's biggest corporates, and its dedicated CSR wing offers impeccable transparency and accountability in managing corporate resources allocated for children's rights.
Case studies of Bal Raksha Bharat's CSR campaigns
1. Nokia
i. Making Schools Safer: Covering Delhi's 50 schools and 2 lakh people – Nokia provided access to safety maps and plans, alternate routes and safe zones, coordination with community members, and training – all with an aim to build children's resilience during disasters. This Disaster Risk Reduction project has been rolled out in six pilot villages, followed by projects across 350 villages and urban settlements (Bihar, Rajasthan, Delhi, Andhra Pradesh and Tamil Nadu)
iii. Accredited Social Health Activists (ASHAs): armed with mobiles to store medical information, they gave consultation to mothers on maternity and infant health. Apps help them schedule appointments and access patient records
2. IKEA
i. A €7 million programme protecting 8 lakh children working in bottom communities in Punjab, Haryana and Rajasthan, after pilot debut across 1,866 villages of Gujarat and Maharashtra. Over 65,000 children have been moved to classrooms, and farmers pledged to make farms child-labour free.
ii. Along with access to malnutrition screening and NGO's Nutrition Rehabilitation Centre facilities, pregnant mothers in flood-hit Assam learned cheap healthy recipes for children's nutrition.
Iii. For every solar lamp sold, IKEA donates one to UNICEF and Bal Raksha Bharat.
3. Reckitt Benckiser
Reaching over 2 million people (including 2 lakh children under 5), Reckitt Benckiser supports Bal Raksha Bharat to drive the Stop Diarrhoea Initiative, fighting diarrhoea and diarrhoea-related deaths across 5 Indian states, and preventing open defecation – a major diarrhoea cause.
4. Mondelez
After renovating infrastructure and making it child-friendly, the NGO strengthened Mother Support Groups and ICDS for Home based care for malnourished children. A supplementary food Programme was undertaken, and referral service was raised for High-Risk Cases.
5. GlaxoSmithKline (GSK)
Bal Raksha Bharat and GSK have implemented the 'Aaharam' initiative for malnutrition awareness among mothers, families and communities. It involves
• Screening of malnutrition cases
• Case Management of undernourished children
• Following up on malnutrition afflicted children
• Increased access to nutritious food through locally available food items
Conclusion
Corporate donors today flock to Bal Raksha Bharat for forging partnerships, inspired by their demonstrated commitment to child rights, and its transparency and capabilities. They also assist the NGO in further fundraising. The NGO is supported by 1,15,000+ individual supporters, 35 corporate and 38 institutional (National and International) supporters. This is just one of the many examples of successful synergies in CSR, that creates mutual support relationships for corporations and communities to benefit from each other. These are proof that corporates can further leadership in their own arenas, while sustainably helping communities.