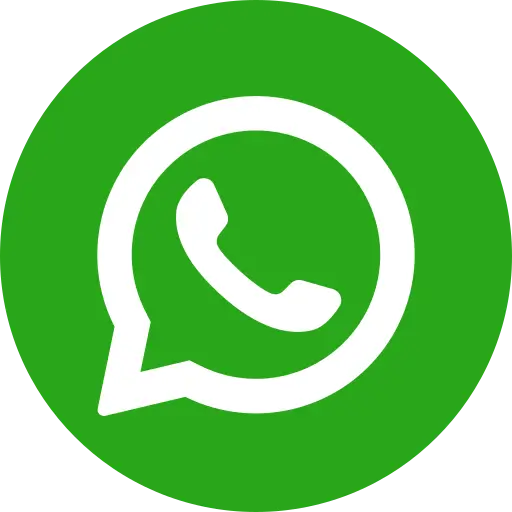 Virtual Conference on 'Transition of Girls from Adolescence to Adulthood'
October 12, 2020, Odisha: On the 'International Day of the Girl Child' Bal Raksha Bharat, in collaboration with Utkal University kick started a 2-day Virtual Conference on 'Transition of girls from adolescence to adulthood'with a focus on adolescent girls. The conference gave a platform for collective brainstorming by various stakeholders (which includes academicians, civil society partners, and agents of change from the grassroots, government and multilateral organisations) on the enablers and disablers of successful transition of girl child from adolescence to adulthood. Discussion included both theoretical perspectives from the lens of academicians and experiential perspectives from the implementers' angle. There was also a special focus on challenges and opportunities during the times of pandemic in particular while responding to the practical solutions for the adolescent girls in need.
Dr. Subroto Bagchi (Chairman, Odisha Skill Development AuthorityBhubaneswar, Odisha);Shri Sudarshan Suchi, CEO- Bal Raksha Bharat;Prof. S.M. Patnaik, VC, Utkal University and Dr. ShireenJejeebhoy, Director, Aksha Centre for Equity and Wellbeing were some of the eminent speakers of the day. Two young Change makers Ms.Jhulima and Ms.Salini are going to be part of various planned sessions. Ms Tukuni Sahu, Hon'ableMinister,Department of Women and Child Development, Odisha & Mission Shakti, is joining the conference on Tuesday, October 13 along with Dr. Anu Garg, IAS, Principal Secretary, Department of Women & Child Development & Mission Shakti.
Adolescence, the period between 10-19 years, is the age of opportunity. It is the time when children transition to adulthood. For their smooth transition, adolescents require support to navigate through the physical and emotional changes they undergo. Many adolescents in India face profound challenges due to socio-economic, cultural and psychological inhibitions that jeopardize their ability to stay in school, stay healthy, and avoid early marriage and risky work. Such challenges are most acute for girls. Deeply rooted gender discrimination and social norms within Indian society are the major drivers of child marriage, teenage pregnancy, distress internal migration and trafficking.
'Empowering Adolescents to be Agents of Change' is one of the priority areas of work of Bal Raksha Bharat, India (SC India) in the strategy period 2019-2021. Our primary approach is to help adolescents, specifically girls to build their own "agency" to make better choices as they transition to adulthood, choices that will improve their well-being. SC India aims to work with half a million adolescents over three years.
Speaking on the occasion, Shri. Subroto Bagchi mentioned, "The importance of drawing the causality between the four pillars of child rights; survival, development, protection and participation. He articulated the importance of breaking the stereotypes for adolescent girls and young women, relating to choice of trade, which should not be restricting to traditional sectors like sewing, beautician but rather expand to skills like electronics, automobile engineering, etc. Furthermore, he expressed his deep concerns towards the gendered societal norms where we fail to ensure the safety of the girls, as bare minimum."
Young ChangemakerJhulima was very clear in her thoughts. She expressed, "young girls in our tribal village areas need more localized opportunities and skill building trainings so that girls get connected to income generation activities. Bal Raksha Bharat and Shathi have created many skill building opportunities for the girls in tribal parts of Odisha. We need many more such initiatives."
Bal Raksha Bharat works on issues related to education, health,protection and humanitarian/DRR needs of children, especially for those who are the most deprived and marginalized. Bal Raksha Bharat's association with India is more than 80 years old. Visit www.savethechildren.in
Quote from Quote from Dr. Anu Garg (IAS) is as follows
Dr. Anu Garg stressed on importance of deliberations on the subject of adolescent well-being with a special focus on sexual, reproductive and health rights, especially appreciating the partnership and solidarity between the academia (Utkal University) and CSO (Bal Raksha Bharat, India). She emphasised on the urgency of the issue considering adolescent amounts to 20% of the India's total population. She touched on urban-rural divide and challenges faced by adolescent girls in India. She quoted NFHS IV figures to highlight the proportion of child marriages in India and especially Odisha where one in five girls are married before the age of 18 years. In addition to the illegality of the issue, concerns with respect to nutrition, early age pregnancy, anaemia, maternal and infant mortality was also discussed. Dr. Anu Garg informed about the various government initiatives like Advika, TikkiMaasi, nutrition supplements for adolescent girls, etc. She concluded by emphasizing that a lot is being done to improve the situation but there is scope for more too.
Quote from Shalini, "We need to educate both girls and boys on the SRHR issues. It is our responsibility to ensure community participation. Initially I went through lot of challenges to talk about menstrual health and hygiene to the adolescents. However, I didn't give up on educating girls. There has been lot of changes I could witness from where I started in 2017. We need more girls to join the awareness programme and educate every single child".