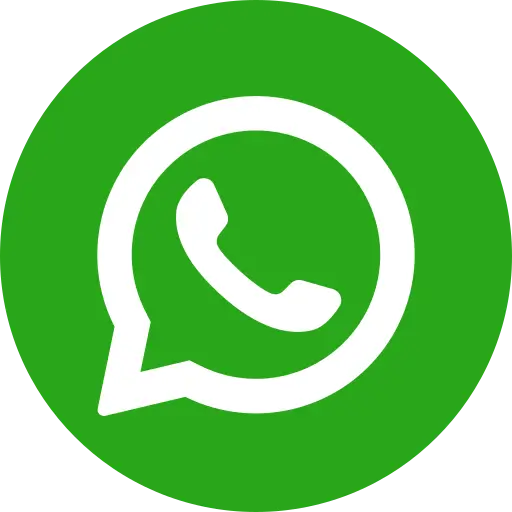 Health Focus is Great but Education & Protection of Children Deserved More Attention to Cope with the Magnitude of Needs to #ProtectAGeneration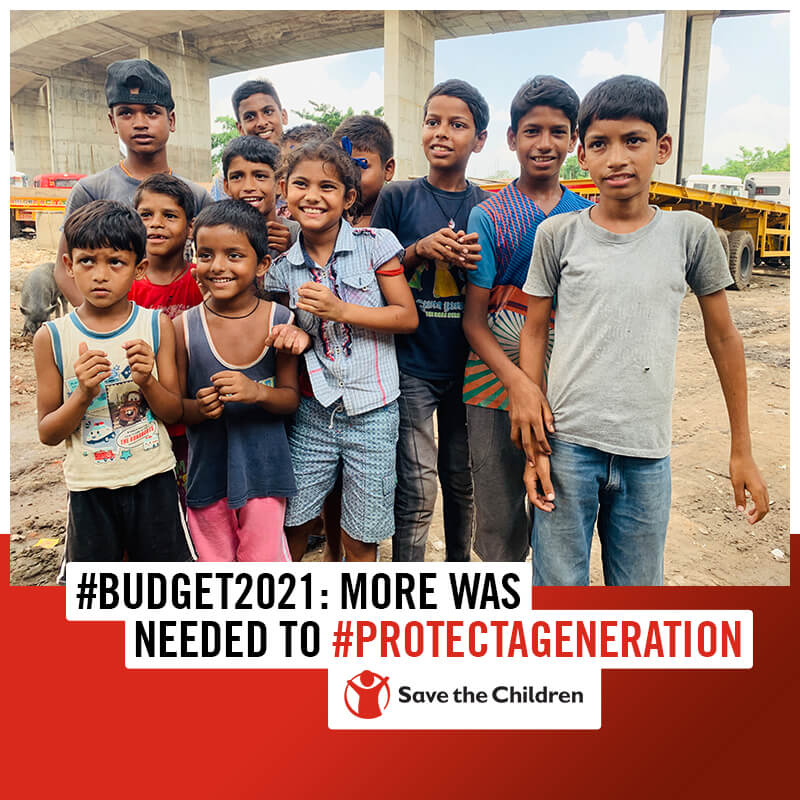 COVID-19 has threatened children's rights, especially of the most vulnerable and marginalized girls and boys, with special focus on girls, in India. It has exposed them to multi-dimensional risks, including disruption to their healthcare, protection, education and overall wellbeing.
As the fight against COVID-19 continues in 2021-2022 , greater focus on children, especially the most vulnerable,  was  desired, so that the first budget of the new decade contributed to  promise and hope for them and their families. On February 1, 2021, the whole nation tuned into the Union Budget 2021-22 with expectations to revive the economy of the country which has been adversely affected due to COVID-19.  Children and their issues, however, needed greater centrality in Hon'ble Finance Minister Nirmala Sitharaman's Union Budget speech and the budget priorities.
The Hon'ble Finance Minister stated that this budget would support the reset to sustainable growth. This began with a 137 percent increase in health budget — which looks promising and hopeful to address the most pressing healthcare needs of children. This included announcements like heightened focus on improving healthcare infrastructure including primary health centres, strengthening National Centre of Disease Control, assigning over 64,180 crores to Aatmanirbhar Health Yojana with the total outlay for health sector being 2.23 lakh cr. With the increase in public funding on health with Health & Wellbeing being one of the critical pillar and launch of new schemes and overall increase in health budget, India should achieve the Universal Health Coverage Commitment by 2030.
One of Bal Raksha Bharat's specific demands for children to combat childhood pneumonia has been fulfilled. We deeply appreciate the government's priority for the nationwide roll out of the pneumococcal vaccine which is currently limited to only 5 states at present. As stated by the FM, this will avert more than 50,000 child deaths annually. This is a great achievement and initiative for children. We also welcome the intent to strengthen nutritional content, delivery, outreach and outcome with the merger of the supplementary nutritional programme and the POSHAN Abhiyan for the launch the Mission POSHAN 2.0. This is needed the right step towards reversing the impact of COVID-19 on the nutritional needs of children.  We also laud the government for the separate budget allocation for COVID Vaccine of amount INR 35,000 crores which is a welcome move to break the disease transmission and add weight to our vaccine production capacity. However, it is important to ensure that the most marginalized families and communities are given priority. Overall, the focus on health system strengthening, making systems ready to face future diseases and epidemics and greater allocation of budget for nutrition outcomes is a positive development.
The Budget has included initiatives for the migrant population where migrant workers can partially claim ration in their location while their families can claim in their location. The single portal to register migrants is a welcome step to ensure social security. Social security benefits to be extended to gig and platform workers. Minimum wages will apply to all categories of workers and will be covered under Employees' State Insurance Corporation, another welcome initiative to ensure the livelihood of families. One nation one ration card scheme under implementation in 32 states and UTs. We also welcome the new scheme of INR 1000 crore for Children and Women's special social protection in Tea Garden of Assam and WB.
Although the rights of migration is important for boosting urban economy, the social entitlement for poor and vulnerable have seen significant reduction with MNREGRA, NSAP, Jobs and Skill Development which have seen a decrease of 34.5%, 78.4%, 10.3% respectively in comparison RE of 2020-21. MDM and PDS allocation have reduced by 10.8% and 48.9% in comparison to RE of 2020-21.
Despite the education challenges faced by the children due to COVID-19, and an urgent need for increased public funding on education to address learning continuity and bridge the digital divide, the Budget has not adequately prioritized the education of children affected by the pandemic. There is inadequate focus for two-thirds of the school-going population which is served by the public education system, with no special focus on the children who have been pushed out of education due to pandemic. The allocation for 2021-22 in respect to Education is 6.13% less than the allocation made by the Union Government in 2020-21, with the biggest school education scheme, the 'Samagra Shiksha Abhiyan', saw funds reduced to INR 31,050.16 crore from INR 38,750.50 crore last year.  The silence of the Budget on supporting safe and sustained return of children to educational institutions to mitigate the learning loss and BUILD BACK BETTER education systems will hit the most marginalized children specially girls hardest.
Similarly, despite increasing cases of violence and rise in crime against children, and enhanced vulnerabilities in the COVID 19 context, the Budget speech was silent on Child protection issues. Allocation under the major child protection scheme for children has declined by 40 % from 1500 crore in the allocation of 2020 to 900 crore in 2021. The allocation for 2020-21 was reduced to 821 crore during revised estimates. Allocation under other child protection scheme in the MWCD doesn't reflect an intensified attempt towards addressing the augmented vulnerabilities of children due to COVID-19. Two important autonomous bodies NIPCCD and NCPCR do not have any enhanced allocation. Allocation for NIPCCD has been reduced to 60 crores from previous years' allocation of 70 crores. Allocation for National child Labour Project remains same at 120 crore as in previous years budget allocation. Only the allocation for Fast Track Special Court (FTSC) under the Ministry of Law has seen a minor increase from 150 crore in 2020-21 to 200 crore in the current year.
The universal coverage of water supply under Jal Jeevan Mission for 4,378 urban local bodies (ULBs) with 2.86 crores household tap connections, as well as liquid waste management in 500 Amrut cities will help address the childhood illness associated with unclean drinking water and address water borne diseases while maintaining cleanliness in urban areas. The Urban Swachh Bharat Mission 2.0 with an outlay of nearly ₹1.5 lakh crore is critical amidst pandemic as access to sanitation and fecal sludge management, waste management, bio-remediation of all legacy dump sites is critical to reduce air, water and land pollution and protect children from illnesses, unsafe fumes etc.
While the Union Budget has addressed the health and nutrition components for children, it is still far from enough to Protect a Generation. Only a balanced child-focussed Budget can pave the way for the overall well-being of children to herald a hopeful economic future for them and the nation at large.