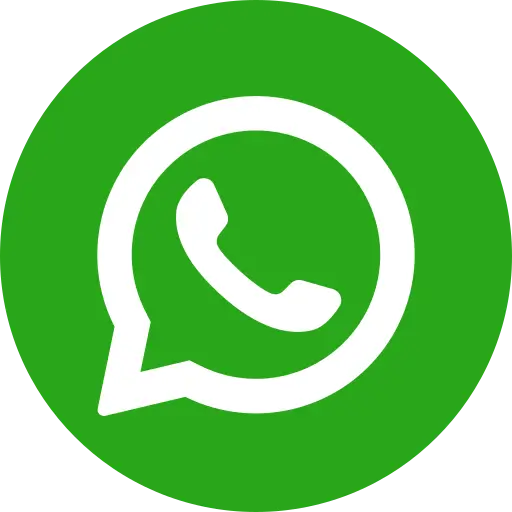 Bal Raksha Bharat, in collaboration with the National University of Educational Planning and Administration, organised an international conference on "Transforming Schools for Quality Education", from 12th to 14th April, 2013 at India Habitat Centre.
The conference which was spread over three days revolved around the theme of school standards, school leadership as well as inclusive practices. It was attended by 115 participants from the UK, Finland, Thailand and Australia, and 16 Indian states. All were experts in the field of school leadership, teaching and learning standards and inclusive practices
The project
The project "Exchange of International Best Practices Leading to Innovation in Sarva Shiksha Abhiyan", funded by the European Union, has been implemented in India since July 2010. It aims at building the capacities of policy makers and implementers through an international exchange of productive practices which address the current challenges in reaching the target outcomes of Sarva Shiksha Abhiyan (SSA).
Education for all
SSA is the national level educational reform programme aiming at universalising compulsory education and inclusive practice in India. This project has been developed and led by Bal Raksha Bharat, India, in collaboration with the Government of India. SSA also involves education practitioners and academics who are involved in reforms at the national, state and district levels.
What the conference achieved
The conference provided all those present a meaningful platform where new ideas for transforming schools have been exchanged and reflected upon. The viewpoints presented included both international experiences as well as Indian initiatives in the three themes of school standards, school leadership and inclusive practices.
Ideas that were exchanged for transforming education
The inaugural session was opened by Prof Govinda, Vice Chancellor, National University of Educational Planning and Administration, who said that it was time to transform schools into productive, inclusive and learner- friendly environments. He further commented that the process of transformation needs to be productive, collaborative and context specific, given the country's diversity.
Mr Harpal Singh, Chairman Bal Raksha Bharat observed that owing to its demographics, India would need to invest in new ways of providing a meaningful education to every child.
Rajarshi Bhattacharya, Secretary Ministry of Human Resource and Development appreciated the timing of the conference since it was at the start of the Twelfth Plan Period. He observed that India had made immense progress towards enrollment and now had to work towards achieving universalisation of quality.
The opening session highlighted the importance of differentiating between curriculum, pedagogic and assessment standards.
Ceri Morgan talked about the role of Ofsted, UK in terms of both an inspectorate as well as working with schools that needed support. He also referred to evaluating schools and mentioned that the process did not assess teachers but 'teaching' that was observed in the classrooms visited. Other ideas shared included developing context specific standards on the principle of positive evaluation and upholding the unique identity of each school. The positive role of community participation in schools was another feature that was highlighted.
Prof Pranati Panda, from the National University of Educational Planning and Administration, talked about the changing role and expectations of teachers in India, and highlighted the perceived gaps in practice and policy regarding teacher performance and expectations. She noted the teacher responsibilities as reiterated by the RtE Act and gave examples of good practice in standards based on local context specificity and standards would need to be explicitly articulated going forward.
The role of NCERT in developing the National Curriculum framework by working with states on classroom processes, text book preparation and development of assessment indicators was another area of discussion.
Professor Chris Husband from the University of London emphasized the critical need to focus on a few specific coherent goals for taking forward educational reform. He also commented on the complexity of educational reform. His ten-point advise on reform included
• One big idea which defines success
• Few clear goals
• Adapt as you go
• Establish simple routine
• Be honest- failure identified and causes understood
• Know what is really happening-data matters
• Refine endlessly but not compromise
• Create momentum
• Persist
• Build coalition for change around the vision for success
The discussions on 'School Leadership' also yielded gainful insights. The first input shared was the need for networking and collaborative frameworks for bringing about reforms as well as the need for school teachers and principals to become activists. The other suggestions given include schools should focus on capacity building of teachers and leadership development, the important goal of leaders is to ensure that effective learning and teaching occurs for every child, every day in every classroom and the need to for forging greater collaboratiobn and cooperation between schools, universities and education departments. Dr Wana Chongdrakul, Office of the Basic Education Commission talked about the Lab School Project which focused on arena of change leadership- school and class culture, conditions of learning, competencies and capabilities of teachers in order to become world standard schools. Under 'Transformational Leadership', Dr. Edem Adubra talked about the role of school leadership to motivate teachers through
• Support of improvement practices for teachers through peer interaction.
• Providing continuous professional development for staff
• Allowing teachers in critical decision-making in processes directly affecting them, e.g. curriculum development.
Under the session on Inclusive Practices, Prof Tony Booth was of the pinion that one must go beyond the current narrative on quality. He shared the 'universe of values' that included equality, rights, participation, sustainability, non-violence, joy, beauty, honesty etc. he also talked about the need to come up with a new curriculum which is related to everyday life of the students and should aim towards how to live well and be relevant universally.
Prof Jhulka shared the National DISE statistics and said that access and retention still remain a huge challenge for children with disabilities. The session ended with Prof Sujatha pointing out that children come from various backgrounds, cultures, castes etc and therefore it is important to address diverse needs in the classrooms.
To read more about Bal Raksha Bharat's work on child education, click: http://www.savethechildren.in/what-we-do/education