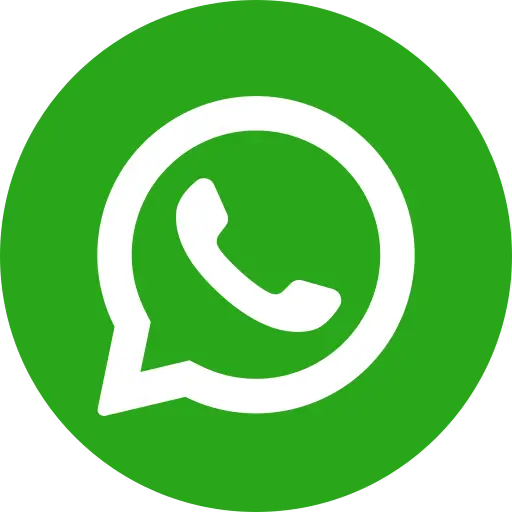 On 12th June, 2018, Bal Raksha Bharat jointly organised a State Level Seminar with Campaign against Child Labour (CACL), Terre des Hommes and National Institute of Women Child and Youth Development (NIWCYD) at the Environmental Planning & Coordination Organization in Bhopal. 
Seminar Objectives:
To share Bal Raksha Bharat's Child Rights Situation Analysis (CRSA) conducted in Madhya Pradesh (MP) in context of cotton farming and the Situational Analysis of Child Labour in 10 districts of the state conducted by Terre des Hommes.
To revive CACL in MP to effectively campaign for the prevention and reduction of child labour in MP. The Minister of State for Education, Dr. Deepak Joshi was the Chief Guest and Member of Parliament, Mr. Alok Sanjar joined the seminar as a special guest while Chairperson, Madhya Pradesh State Commission for Protection of Child Rights, Mr. Raghavendra Sharma chaired the programme. Mr. Prabhat Kumar, General Manager, Child Protection and Mr. Jatin Mondar, General Manager- DSPO, Mr. Victor Raj Joseph, National Convenor of CACL, Mr. Sampat Mandave from TDH and Ms. Selvi, Senior Advocate from Madras High court were also present during the seminar.
Situation of Child Labour in the State:
The two different studies conducted in MP by Bal Raksha Bharat and TDH was presented during the Seminar.
•    Farrukh Shah from Bal Raksha Bharat presented the CRSA findings from the cotton fields of 3 districts of MP in 2017. The important findings of the study are:
(a)    Approximately 58.5 per cent children were reported not to be attending school, 
(b)    38 per cent were drop outs and 62 per cent were never enrolled. 
(c)    58.5 per cent children reported working as their primary occupation. 
(d)    Among the working children about 52.3% were boys and 54.5 % were reportedly working for eight hours a day
(e)    3.5% of the children are abused in cotton fields
(f)    40% of the working children reported that the drinking water facilities are not available at workplace.
(g)    About 70% households reported non- availability of toilets and only 6% toilet facilities available in work place.
(h)    More than 97% of the children in villages did not know whom to approach on abuse.
(i)    It was found that maximum number of families had limited awareness about JJ Act and ICPS.
•    Satyendra Pandey from NIWCYD shared the study of 157 children from 10 districts of Madhya Pradesh. The key findings of study are:
(a)    Most of the children involved in labour belong to the SC/ST/OBC or minority communities and majority belong BPL families.
(b)    Almost 15% children have never been enrolled in school.
(c)    Children are working 2 to 16 hours daily as per the nature of work
(d)    40% children are addicted to drugs or tobacco.
(e)    Most of the children were not aware about the government welfare schemes.
(f)    37% children faced abuse during the working time.
(g)    Children have to travel long distances to go to work and almost travel upto 30 kilometers a day.
(h)    Most of the working adolescent girls go to the work during their menstrual days.
Mr. Deepak Joshi, Minister of State for Education, MP informed about a new scheme where a 100 seater residential schools facility were being introduced for the rehabilitation of the victims of child labour in labour intensive areas He also shared that Government would start the skill building courses for working children.
Mr. Alok Sanjar, Member of Parliament from Bhopal said that the organizations should come forward to develop the leadership quality among the children living in slum area. He added that every work is hazardous for the child and the children should go learn instead of earning.
Mr. Jatin GM-DSPO, Bal Raksha Bharat briefed about Bal Raksha Bharat and its work in acros India and also added that till now the organization has changed the lives of about 1crore children in India. He mentioned that many government departments claim that child labour has reduced in the country and that denial of child labour is a big problem. The joint collaboration with different organization is essential to advocate for the prevention of child labour by addressing the root causes.  
Ms. Sonia and Ms. Tania, working president of Baal panchayat Bhopal said that the child labour is a curse of our society. Government should provide employment for adults and education for children and the school should provide free education till 12th standard. 
Dr. Raghvendra Sharma, Chairperson of SCPCR said it is our common duty to abolish the child labour from our society. He also expressed his willingness to support the cause and said there should be joint efforts towards eradicating this menace.
Revival of CACL M.P Chapter:
Mr. Victor P. Joseph, the National Convener of CACL conducted a process to revive CACL in state democratically. People from various part of Madhya Pradesh divided themselves in 7 geographical/ administrative region-wise sub groups and selected their regional representatives for a state level campaign working committee. Mr. Rajeev Bhargawa was elected as State Convener and NIWCYD as the secretariat of CACL in Madhya Pradesh for next 3 years as unanimously by the group.