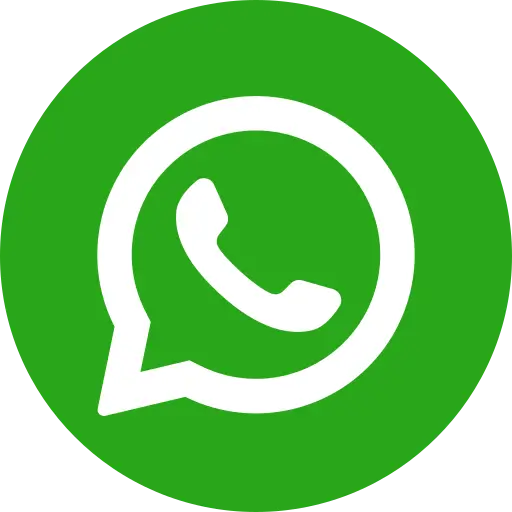 While the budget acknowledged the relevance of learning outcomes for children, the protection and nutrition needs of children and social protection for most marginalized families deserved greater attention
The prolonged pandemic has exacerbated existing inequalities among the vulnerable populations, with children most adversely impacted. It is estimated that around 150–199 million more people would have fallen into poverty in 2021–2022 (source SAGE Journals). As the families lost income sources, access to health, nutrition, education & protection of their children witnessed a severe blow. The union budget provided an opportunity to increase public investment in children to ensure their development for a brighter future – theirs, and ours. The country with the highest proportion of children worldwide (41% population below 18 yrs- census) deserved better. Children and their issues needed greater focus in Hon'ble Finance Minister, Nirmala Sitharaman's Union Budget speech on 1st February 2022, and the budget the outlay for 2022-23.
"From a child rights perspective we at Bal Raksha Bharat India (Bal Raksha Bharat) aspired for a rather comprehensive and holistic allocation for Children to indicate a sense of urgency and prioritisation. Investment in children for securing the future citizens of India is also good economics. For the 25 years lead up to 'Amrit Kaal' for India @100, children today will play a key role tomorrow. Given the two years of Pandemic unleashing accentuated and newer challenges to survival, protection and development of children presented an opportunity for a much bolder and innovative approach. The present budget is by and large conventional with modest allocations. These may barely keep up with the pre-existing challenges and not really proactively addresses the added challenges. We also recognise that the role of CSO's especially those like ours has ever increased – and there is an opportunity to contribute towards collaborating with the government at various levels converting the positive declarations in the budget into measurable and deliverable actions. We are geared to play that role."
shares Sudarshan Suchi, CEO, Bal Raksha Bharat, India.
The budget falls short to live up to the commitment for India's children. This is reflected in the reduction in the share of the budget for children, which is now only 2.35 percent of the total Union Budget 2022-23, a further reduction from 2.46 percent (BE) in 2021-2022,[1] and much below the 5 percent recommended by the National Plan of Action for Children 2016.
In recognition of the education challenges faced by the children due to COVID-19, the increased allocations on education for Samagra Shiksha Abhiyan (from 31050 cr (BE) in 2021-22 to 37383 cr) is a positive step to ensure learning continuity. It is encouraging to see acknowledgment of the gap in learning outcomes and devising a part strategy to combat learning loss enhanced due to the pandemic. Steps like supplementary teaching and continued focus on 'One Class One TV' through PM e-Vidya expanding to 200 channels with a dedicated focus on regional languages for classes up to 12th can bridge the learning gap. This initiative needs to be complemented with 'Safe Back to School' and face-to-face quality education. It is critical that the initiative reaches the most marginalized children having limited access to technology.
Considering that almost 38 percent of India's children aged 3-6 years do not receive any early childhood education (attributable source?) and that the existing services require qualitative upgrades, government spending on Early Childhood Education (ECE) needs to be increased. It is therefore unfortunate that there is no specific budget allocation for Early Childhood Education (ECE). Bal Raksha Bharat demands specific allocation ranging between 1.5 to 2.2% of GDP for ECE. For effective service delivery for the most marginalised children, it is also essential to align NSQF not only with industrial needs but also for it to focus on skilling for development professionals including frontline workforce such as AWWs (with special focus on FLN skills), Healthcare and Child Protection Workforce
On the critical issue of Child Protection, there has only been a slight increase of 3% from (24435 (BE) in 2021-22 to 25172) in overall budget allocation for MWCD. However, the allocation (BE) for Mission Vatsalaya has increased by 63% from 900cr in 2021-22 (BE) to 1472.17cr, which is a positive development. We are hopeful that there would be enhanced allocation in program components of family-based non-institutional alternative care provisions like sponsorship and foster care keeping in line with our asks on enhancing the amount for sponsorship and foster care.
The COVID pandemic has pushed a large number of children into child labour. The drastic decline (75% from 120cr in 2021-22 (BE) to 30 crore in the current financial year) in allocation for NCLP is a cause of worry, although we are hopeful that the enhanced allocation under Child Protection Services in MWCD, will focus on preventive mechanism stop children from getting into the labour force. The decrease in allocation for NIPPCD will also adversely affect the capacity building of the child protection workforce, which is critical to address the protection needs of children. Given the increase in online violence and abuse against women and children, the drastic reduction in cybercrime prevention against women and children is a matter of grave concern. There was an outlay of 759.6cr under cyber crime prevention against women and children last year which has drastically reduced by 76% (759.6cr in 2021 and 176.3 cr in 2022). We are hopeful that the allocation under the Women Help desk/Strengthening of Anti Human Trafficking Bureau will be used for funding of setting up new or maintaining AHTU (though the anti-human trafficking bill is still waiting to be passed by the parliament.)
In light of the adverse impact of COVID-19 on the health of children, the budget allocation for the health sector in this budget is inadequate, as was highlighted in our demand to have a budgetary allocation of 2.5% of the GDP. There is a marginal increase in budget (.8%) on Saksham Aganwadi and POSHAN 2.0, (from 20105cr (BE) in 2021-22 to 20263.07 cr in 2022-23) which however is not sufficient to address the nutritional needs of children, especially of those left behind. The setting up National Tele-Mental Health Programme, National Digital Health Ecosystem, supporting the millet mission, up-gradation of 2 lakhs Anganwadi centres under Saksham Anganwadi, and allocation of INR 60,000 crore for household tap water are significant allocations. It is however important to ensure that the benefits reach the most marginalised children, and adequately address their health and nutrition needs.
On the critical issue of provision of social protection and social safety nets to most marginalized families, while there has been an enhancement of budget on PDS, the
budget falls short to allocate adequate funds for key social protection schemes like MNREGA. Increasing the budgetary allocation and revising the design of these schemes would not only contribute to reducing household poverty but also address food and nutrition security for children, women, and adolescents; secure children's education; and reduce the probability of children engaging in early marriage or labour. The focus on ensuring housing for all, and the launch of digital ecosystems on skilling and livelihood are positive development. The urban sector has also got the due attention in the budget, with the focus on Urban Planning a catalytic step to make cities sustainable, inclusive and resilient, and child friendly.
Overall, a lot more was required from the Union Budget to meet the pressing demand of enhanced public funding children and be the "Budget for Children". This includes the demand for investment for: Child Protection Services to 1.5% of GDP; 1.5 % – 2.0% of the GDP to provide universal quality Early Childhood Education services to all children in 3-6-year age group; and 2.5% of GDP for Health.
[1]Haq 2022, "Pushed and Juggled beyond margins. Budget for Children 2022-23.A Report by Haq: Centre for Child Rights"