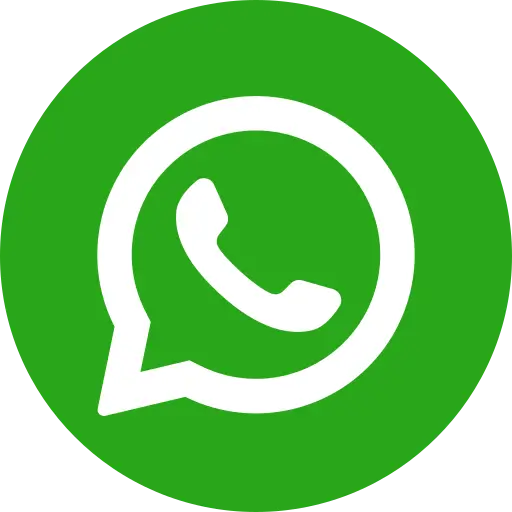 Bal Raksha Bharat's Pre-Budget Recommendations for Union Budget 2022-23
Social Sector – Health, Education, Child Protection, Rural Development, Urban and Resilience and Climate Change
COVID-19 has exacerbated existing inequalities among the vulnerable population, with children most adversely impacted. Children have been pushed further into poverty as parents lose income sources, limiting access to health, nutrition, education & protection, especially to the most vulnerable and marginalized girls and boys.
Union budget 2022-23 provides us an opportunity to increase public investment on children so as to ensure the well-being of the children and enable children (40% of India's population) to contribute to India's economy, as investing in children contributes significantly towards achieving the Sustainable Development Goals (SDGs) .
In the Union budget 2022-23 it is critical to ensure enhancement in the share of budget for children, which was only 2.46 per cent of the total Union Budget 2021-22 (BE), a reduction from 3.16 per cent in 2020-202 , and much below the 5 per cent recommended by the National Plan of Action for Children 2016.
Some critical recommendations for enhanced allocation and public expenditure for children include:
To ensure effective child budgeting, as mentioned in National Plan of Action (2016) , a comprehensive analysis of budgetary provisions for children should be undertaken, which should include total allocation and expenditure by Central and State Governments, as well at Panchayats and ULBs.
To strengthen accountability it is important to include information on actual expenditure on child-focused programmes and schemes in the Child Budget Statement of the Union government, with greater details provided about the relevant child focused institution, programme and scheme.
Include separate COVID-19 sub-plan for children, with convergence of resources to enable dedicated allocation to meet the specific COVID 19 induced education, protection and healthcare needs of children.
Increase public funding on health to 2.5% of GDP so as to improve the share of Child Health budget in total Union Budget
Make adequate and increased allocations for Mission POSHAN 2.0 (especially for Anganwadi Services & POSHAN Abhiyan.) Benchmark nutrition spending to minimum ₹38,571 crores to fully finance core Direct Nutrition Interventions under ICDS and NHM .For maximum coverage and effective budget planning, determination of local state-wise unit cost will be helpful.
Extension of 'Janani Shishu Suraksha Karyakaram' (JSSK) entitlement till five years of age and ensuring diet and stay benefits for accompanying mothers/caregivers in order to ensure better survival opportunities for children up to five years of age and reduce out-of-pocket expenses of families.
Extension of maternity benefits under 'Pradhan Mantri Matru Vandana Yojana' (PMMVY) to second child birth and improve design, coverage, conditionalities of PMMVY in line with the National Food Security Act-2005
Increase public funding on education to 6% GDP as mandated by NEP 2020 with a clear financial plan.
Allocate between 1.5 % – 2.2% of the GDP to provide universal quality Early Childhood Education services to all children in the 3-6-year age group.
Increase of sponsorship budget in ICPS scheme to Rs.2500 per month per child, keeping in the mind the increased vulnerabilities forced due to the pandemic.
Enhance budget for setting up Anti Human Trafficking Unit and Women Help Desks to Rs. 150 crore from Rs. 100 crore for coverage across 764 police districts in India.
Enhancement of budget allocations for key autonomous bodies like NIPPCD and NCPCR for enhanced capacity building and monitoring and of child protection workforce.
Enhance budget on National Child Labour Project (NCLP) with provisions to streamline SOP on CALPRA and PENCIL portal to prevent and rehabilitate child labor.
Increase allocation to Pradhan Mantri Awas Yojana (Urban) to include homeless children and street connected children
Relaxing criteria and conditionality of the PM cares for children scheme to include children who have lost either parents or single parent or have been abandoned
Improvise design of the key schemes with Child Sensitivity lense and enhance budgetary allocations , to improve the coping mechanisms of poor households from child poverty risks:

Increase the Benefit size of National Social Assistance Programme by 100 %.
Increase mandatory days under MNREGA from 100 days to 150 days- which will reduce forced migration and hence more children will get parental care.
Expand the coverage of PDS from 80 crores to 100 crore citizens in line with NFSA, as due to COVID-19 the numbers of poor have increased .

Ear-mark at least 0.5% of the total budget for climate risk adaptive/ climate friendly initiative (Climate proofing) in all schools exposed to the high climate and disaster risk.
At least 50% of funds allocated under rural development (through Panchayats) and urban renewal mission be made mandatory for climate adaptive practices (infrastructure or other projects/proposals)
Allocate at least 1% of total budget pool to introduce environmental performance as an incentive and disincentive mechanism by Center for states, to ensure reduction of carbon footprint.
Enhance investment in MoHUA's Atal Mission for Rejuvenation and Urban Transformation (AMRUT) 2.0 scheme for covering uncovered habitations (especially the poor and disadvantage ) with drinking water supply, providing gender and child-friendly sanitation facilities in slums with poor facilities, and in parks and playgrounds for children.
Enhance investment for MOHUA's Smart Cities Mission (SCM) to plan and develop child-friendly cities building on the learning from good practices (such as use of ICCC as telemedicine center, COVID-19 war room, disaster response etc.), data-driven planning (0-18 years, age and gender, urban poor) and use of technology (crime prevention etc.)
Additional investment for provision of shelter with child-friendly facilities under Scheme of Shelter for Urban Homeless,as part of MoHUA's National Urban Livelihood Mission (NULM).