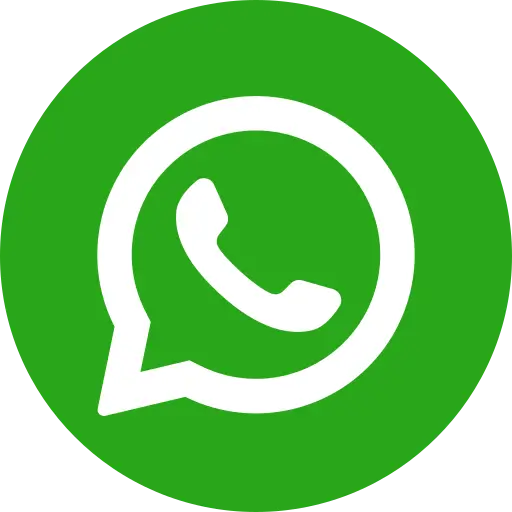 PRESS RELEASE
Changemakers dialogue at IIT-B amplifies issues of children in street situations
The first of the series by Bal Raksha Bharat in association with IIT Bombay and Youth Ki Awaaz urges urgent multi-stakeholder action
22 January, Mumbai: Bal Raksha Bharat, in collaboration with Abhyuday (social body of IIT Bombay) and Youth Ki Awaaz (a democratic platform representing young India's voice) kicked off the 'The Changemakers Series', a dialogue to create awareness on issues that surround and impact children living on the streets of India.
The series aims to address the youth as 'Changemakers' by bringing together political leaders, public figures and the community. The first dialogue integrated prominent personalities like Poonam Mahajan (MP, National President BJYM), Dia Mirza (Artist Ambassador, Bal Raksha Bharat), Kaveree Bamzai, Editor (Special Projects) – India Today), Prerana Langa, CEO, Yes Foundation, Anjali Gokrana – Trustee, Hamara Foundation; besides two Child Champions – Saleha and Sultana.
Addressing the youth, Poonam Mahajan said, ""With over 800 million young aspirational Indians the country is ready and determined to lead the fight against extreme poverty impacting our youngest citizens – children. India's future rests with the young citizens. Unless we invest in children today, their future will be in peril. And we are working tirelessly towards the issues of gender equality, sanitation, water, and quality education for all and we must focus on most excluded section.  Change is possible only when each one of us do our bit towards creating the India we desire to create."
According to the census, 41% of Indians are below 20 years of age. India will be the youngest country in the world with an average age of 29 years by 2022. Despite this reality, children's issues are not on top of political agenda or public mind. Millions of children have been left behind, still living in extreme poverty, their life chances blighted. Children are being left out and left behind because of who they are, where they live and which strata of society they belong to. A staggering 2 million children live on India's streets without access to rights and protection from abuse and exploitation. 79% of such children do not have an identification document.
Dia Mirza, added, "In Mumbai alone there nearly 40,000 children who continue to live on the streets. I am pleased to share that a move towards changing this has started in the form of the SOP for care and protection of children in street situation. And we must make a collective resolve to not stop until each one of the 20 lakh are taken off the streets, are protected and have their rights guaranteed."
Prerana Langa – CEO, YES Foundation said, "Corporates are an important stakeholder in a country's economy, and our responsibility goes beyond fiscal value. India mandates 2% profit investment towards Corporate Social Responsibility allowing us to develop social investment strategies and make an economy stable by making its people stronger. Today there is an opportunity for collaborations for lasting and sustained impact where it is needed the most."
Kaveree Bamzai, highlighting the role of media in addressing the issue, said, "The voices and stories of children are so powerful and they must be heard in media. The term #Invisibles has been aptly coined and the sad part is that we (you and I) are the ones who have made them invisible. Children on streets need to be made more visible and not seen as mere statistics. And this can be done through constant media attention to break public apathy and inspire action"
Bal Raksha Bharat's Changemaker Series is rooted in the belief that youth of today must stand with and speak up for the youth of tomorrow. It is an attempt to prioritize children's issue by bringing together influencers, individuals and communities to make the needs of these children visible and provide them equal rights in terms of health, education, protection against any harm and a respectable living condition to thrive.
Earlier this year, National Commission for Protection of Child Rights (NCPCR), in collaboration with Bal Raksha Bharat, released the SOP, with an urgent need to have a detailed intervention framework for care and protection of children living in street situation. It also proposes issuance of Aadhar card, access to government welfare schemes and facilitating bank accounts for all children to ensure that they receive the benefits directly.
ABOUT
Bal Raksha Bharat works across 19 states of India and it focusses on issues related to education, health, protection and humanitarian/DRR needs of children, especially for those who are the most deprived and marginalized.
Abhyuday is the social body of IIT Bombay, which aims to sensitize people for adopting a socially conscious outlook. It undertakes initiatives to inspire the youth by instilling a sense of responsibility towards the society and develop a culture of participation in impact-oriented activities.
ENDS
Please direct all media queries to:
Geeta Lama, Bal Raksha Bharat, +91 7708655058
Sukanya, Abhudhyay, IIT Bombay, +91 97693 94842
Facebook: https://www.facebook.com/events/736635149872987/
Follow #TheInvisibles to join the conversation on social media