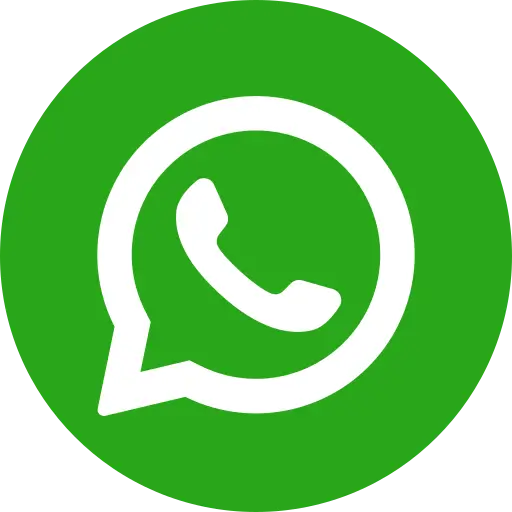 Our position is arrived at based on the legislative framework, our own experience on the ground and most importantly, on evidence of what is in the best interest of the child.
Bal Raksha Bharat, India believes that work in all its forms, paid or unpaid in any processes or occupations (agriculture, manufacturing and services) which affects the proper and full development of a child should be prohibited for all children up to the age of 14 on an urgent basis and they be provided with quality education and enabling environment for their all-round development. For 15 – 18 year olds, work should be strictly regulated and only permitted in a decent work environment.
Background
According to Census 2011, number of child labourers in India between 5-14 years is 4.35 million (main workers) and 3.87 million (marginal workers), which comes to a total of 8.22 million.[1]Furthermore, the total number of child labourers in India (5-19 years) is 35. 38 million. Although the number of working children has declined over the years, India is still grappling with the issue of child labour as their numbers are increasing in sectors such as agriculture, mining, domestic labour, garment, carpet weaving, etc., depriving millions of children of their right to education, health and development.
Child Labour Definitions and the Legislative Framework
International Framework
To understand the contentious issues around child labour, it is pertinent to look at the definitions of "child", "work", and "labour."  What constitutes child labour can be explained by looking at the definitions provided by United Nations Convention on the Rights of the Child (UNCRC) and International Labour Organization (ILO) to which India is a signatory.
According to the UNCRC, a child is defined as "every human being below the age of 18 years unless under the law applicable to the child, majority is attained earlier." Millions of children engage in work or activities but there are certain types of work that are considered harmful that come under the category of child labour and hence prohibited. Article 32 of the UNCRC "recognizes the right of the child to be protected from economic exploitation and from performing any work that is likely to be harmful or to interfere with the child's education, or to be harmful to the child's health or physical, mental, spiritual, moral or social development."
The ILO Convention, 1973 (No. 138) states that, "Any work which is likely to jeopardize children's physical, mental or moral health, safety or morals (is hazardous and) should not be done by anyone under the age of 18." It states that "the minimum age for work should not be below the age for finishing compulsory schooling and in any case not less than 15". It also states that "Children between the ages of 13 and 15 years old may do light work, as long as it does not threaten their health and safety, or hinder their education or vocational orientation and training".
Additionally, the Worst Forms of Child Labour Convention, 1999 (No. 182); ILO obligates State parties to commit to work on prohibiting and phasing out worst forms of child labour. The worst forms of child labour as recognised in the convention include: child slavery; child trafficking; child prostitution; use of children for crime and drug trafficking; and any work that affects the safety and moral of children. The convention states that the country's government has to hold consultations with employers and workers to identify the worst forms of labour.  It states that the governments will be responsible for starting programs to eradicate child labour in these sectors and will establish or designate appropriate mechanisms to monitor the implementation of the convention. The convention however does not set a deadline by which worst forms of child labour will be eliminated.
The New Sustainable Development Goals which have been agreed and signed by Governments (including India) urge governments to commit that "By 2030, ensure that all girls and boys complete free, equitable and quality primary and secondary education leading to relevant and effective learning outcomes". It also states that governmnets should "Take immediate and effective measures to eradicate forced labour, end modern slavery and human trafficking and secure the prohibition and elimination of the worst forms of child labour, including the recruitment and use of child soldiers, and by 2025 end child labour in all its forms."
National Framework
In India, there are several constitutional and legislative provisions that deal with child labour. Article 24 of the Constitution of India protects children below the age of 14 against being employed in any hazardous activities, whereas Article 23 prohibits trafficking and forced labour.  Article 21A specifically states the right to education for all children between the age of 6 and 14. In addition to the fundamental rights, Article 39 under the directive principles requires the States to ensure that children are protected against abuse and not forced to enter a vocation not suited to their age or strength. Moreover, Article 15 of the constitution enables the government to make such laws and policies that protect the rights of children and ensure their well-being.
Child labour in India is regulated primarily through the Child Labour (Prevention and Regulation) Act, 1986. According to this Act, children are prohibited from employment in certain specified occupations and processes below the age of 14. It also regulates the conditions of employment for children in permitted occupations to ensure health and safety standards.
In addition to CLPRA, there are several other legislations that deal with child labour in India. The Factories Act 1948, The Plantation Labour Act 1952, The Mines Act 1952, The Merchant Shipping Act, 1958 The Motor Transport Workers Act and The Beedi and Cigar Workers (Conditions of Employment) Act 1967 set out minimum age of employment for children and regulate working conditions such as time and hours of work. The Bonded Labour System (Abolition) Act, 1976 prohibits any form of bonded or forced labour in the country. The Juvenile Justice Act 2000 is another important legislation that deals with rehabilitation, care and protection of children in need of care and protection or children in conflict with law. Rehabilitation of child labourers is done in accordance with the provisions under this law. Under the JJ Act a child in need of care and protection is defined as being under the age of 18. Hence we see that definitions of who is a child are different under different legislations.
Trends in child labour in India
Census of India 2011 suggests that the employment of children as agricultural labourers emerge as the largest category.[2] Child workers are employed in a range of agricultural activities and processes ranging from cotton and cottonseed production to sugarcane, soyabean and paddy transplantation. According to a study conducted by DRMU[3], majority of workers in the cotton fields were below the age of 18 years (78.8 percent) and at least 31 percent were below the age of 14.  According to this study, the working hours were the same for all workers, ranging from 8 to 12 hours. Children reported being paid a sum of Rs 50 for a day's work. Wages were paid at the end of the work period and not on a daily or monthly basis. Working and living conditions were reported to be poor, with complete lack of toilet facilities. Workers invariably reported sleeping on the floor and cooking in the open.
Manufacturing is also emerging as a top sector where children are found to be working. An example of child labour in manufacturing sector is the garment industry. It is mostly found in small, owner-operated enterprises or home based forming the non-factory and unorganized sector of the garment industry. Bal Raksha Bharat's report on the garment industry in Delhi (2015)[4] found that the working conditions of children employed in the garment industry are poor and pose exposure to risks and hazards like loud noise, poor lighting, poor ventilation and sharp tools. Long hours of work, complains of back pain, poor posture and deteriorating eye sight are some of the problems faced by children in the garment industry. Children mostly work in households (87%), are poorly paid and receive no benefits and with 36 percent of those working at home not paid at all. The report also suggested that financial circumstances forced children to work and most of them were aware of the issues of child labour and right to education.
Additionally, there are a number of occupations such as beedi and cigarette making, construction including brick kilns, domestic workers, spinning and weaving, fireworks, etc. that employ child labour.[5] In these industries, employment is seasonal ranging from 3 to 8 months and children move along with parents and sometimes along to work. Many of these children who work in these industries are invisible. Data from NGOs show that many of the children who are enrolled into schools are involved in seasonal child labour. It has been also noted that there are a number of children who are not enrolled in schools and are also not part of the child work force. Children who are neither attending school, nor are recorded as working children are a "reserve child labour" force. As the 61st Round of NSSO shows, there are clearly more people who are now self-employed and children often end up helping their parents in such occupations.
Child Labour and Gender
Girls work participation rate in total female workforce is higher at 6.29 per cent as compared to that of boys within male work force, which stands at a relatively lower 4.32 per cent[6]. According to a comparative analysis of child labour (2001 to 2011) by Child Rights and You (CRY) in 2015 states that in urban areas while the number of working girls rose by 240 per cent, it increased by 154 per cent for working boys. Overall, there has been a 53 per cent increase in child labour in urban India, while there is a drop of about 29 per cent in rural areas.
Conclusion and Recommendations:
National statistics and evidence collected from various sources clearly indicates that child labour has a high prevalence in India and needs to be tackled with a concerted and renewed effort. Bal Raksha Bharat research from a project in cotton fields shows that children who combine school and work are likely to underperform at school and are more likely to drop out of school, hence leaving them with interrupted education and knowledge gaps.[7] Young Lives India study
(2015) suggests that 12-year-olds who spend three hours or more on household chores in a day are 70% less likely to complete secondary education and 65.5% of children aged 12 who spent three hours or more attending domestic chores dropped out from the schools.
There are a number of occupations that are family based and engage children in the family enterprise or traditional craft. Gaining vocational or technical skills including learning traditional arts or crafts, as part of their learning and education, can be important for a decent livelihood option as adults. However, it has been seen that involvement of children in family based enterprises may sometimes violate children's rights . For example, Moradabad City is also known as Peetal Nagri or the city of brassware, where families are traditionally engaged in making brassware. Child labour in Moradabad has to be understood in terms of these two forces: the demand of the family to preserve a tradition and the market forces that has made the family dependant on it. "Child Labour—A Report on the Brassware Industry in Moradabad" conducted by the World Vision of India- North Zone,  gives the figure of 3,50,000 workers directly engaged in metal ware industry. It also says that there are 80,000 to 96,000 child workers in the industry. In case of child labour, the highest concentration at the 6-11 age group is in polishing, followed by scraping, fanning the moulding furnace and electroplating. In the next age group, that is 12-14, the order changes to scraping, moulding and polishing. In the 15-18 age group, there is a further shift to moulding, scraping and polishing.
It is important to promote and preserve traditional art and crafts; at the same time it is also important that the children from these families are provided with quality education as per the Right to Education Act. One way to do this would be by making traditional crafts a part of school curriculum so that they children learn these as part of their education and later pursue it as a career opportunity based on their interest and skills.  Another way could be by strengthening the skill training programmes of government which need to focus on training adolescents on traditional crafts and creating markets for the products.
Child labour has a direct impact on the economic development of the country. At the micro level, child labour might increase the household income in the short run. However, in the long run it might perpetuate household poverty as children sent to work do not acquire sufficient human capital – education, skills etc. – thus missing the opportunity for enhancing productivity and compromising on future earning capacity.[8] Furthermore, child labour competes with the wages of the adults creating an environment of low wages and unemployment among adults and affecting the growth of the economy. Rehabilitation and livelihood support to parents of the children involved in child labour needs attention in the programmes of the government. A decent livelihood to the family would result in social protection of the children and increased living standards of the family where the children live. A holistic child rights approach has to be adopted to address issues such as prevention, development, protection and participation of children with a special focus on girl children.
Based on the above legistlative frameworks that India is committed to, both global and national, and evidence from programmes of what works and what doesn't, below are some recommendations to tackle child labour in India.
1. Legislative reforms
Bal Raksha Bharat advocates for legislative reforms that prohibit employment of children up to the age of 14 years in all occupations and processes to correspond to the Right to Free and Compulsory Education Act 2009, which provides for free and compulsory education for all up to the age of 14. Bal Raksha Bharat calls for complete prohibition of economic employment of a child up to the age of 14 years in all forms of work. For 15 – 18 year olds, work should be strictly regulated and only permitted in a decent work environment. Securing livelihoods to the parents of children engage in labour should be an integral part to the strategy of eliminating child labour.
2. Strengthening social protection, minimum wages and access to decent work for adults
Child labour is closely linked to household poverty whereby children's income might be needed to supplement the household income. Addressing the issues of livelihood and household income insecurity through social protection schemes are critical in eliminating child labour. Minimum wages need to be guaranteed for adults, as does access to decent work so that they can earn their livelihood and are not forced to send their children to work. Evidence from Bal Raksha Bharat Programming shows that if adults are empowered to claim their rights and entitlements, and access the benefits of schemes such as the MNREGS, ICDS and other cash transfer schemes they are less likely to send their children to work. Social protection systems should prioritize and focus on the needs of special and most vulnerable children like CWD (children with disability) and OVC (orphan vulnerable children). Bal Raksha Bharat calls for stronger social protection systems for urban poor where the trend of increase in child labour is evident.
3. Improving early childhood care and protection and access to quality and relevant education
It is proven that early years of a child's life are critical to determining the child's survival and thriving in life, and lay the foundations for her/ his learning and holistic development. With a focus on Early Childhood Care and Development (ECCD) we call for supportive family and community care practices, ensuring proper nutrition and health care and learning opportunities. Center of attention on early childhood education positively impacts attendance, retention, and learning of children in elementary and higher education.
Free and quality education is a vital right for children and is central to their development. Poor quality of education which is often not relevant to livelihoods subsequently, and inaccessible schooling have proven to be some of the main reasons for the persistence of child labour.[9] India has not attained the MDG goal 2 of achieving universal primary education and came close to 90% despite progressive acts on education for children. The quality of education, it's relevance to livelihoods and accessibility has to be improved to tackle the problem of child labour in India.
4. Improving skills and vocational training for children
Children or adolescents between the age of 15 -18 are a group who require skills and training to be able to engage in decent work and to prevent working in hazardous and exploitative environments. Bal Raksha Bharat calls for improving skills and vocational training of children in schools and of adolescents to prepare them for a better future and livelihood opportunities. Proper skills training, whether through schools or skills programmes will serve the dual purpose of preserving some of our traditional arts and crafts, give them the opportunity to experience different types of learning, both theoretical and practical, and empower them to have an improved quality of life as adults.
[1] Census of India, 2011,
[2] In the 5-14 years age group agricultural labourers constitute 3.34 million; while in the broader 5-17 category their number goes up to 8.97 million (Census of India, 2011)
[3] Khandelwal, A., et al, 'A Case Study of Cottonseed Farms in North Gujrat', Dakshini Rajasthan Mazdoor Union, 2008
[4] Bal Raksha Bharat, 'The Hidden Workforce, A study on Child Labour in the Garment Industry in Delhi', 2015
[5] Census of India, 2001; Also see, National Commission for Protection of Child Rights, Report on the visit of Dr. Yogesh Bedi to Review the Child Labour Situation in Firecrackers and Match Industries in Sivakasi, Tamil Nadu, 2013, New Delhi
[6] Census of India, 2011
[7] Situational Analysis done by Bal Raksha Bharat in India – in the Cotton Project – Maharashtra, Gujrat and Rajasthan
[8] International Labour Organisation: The economic Impact of child labour, 2001
[9] Oxford Policy Management (2010a) Report for UNICEF India, available at http://www.opml.co.uk/projects/formative-research-guide-research-communications-india