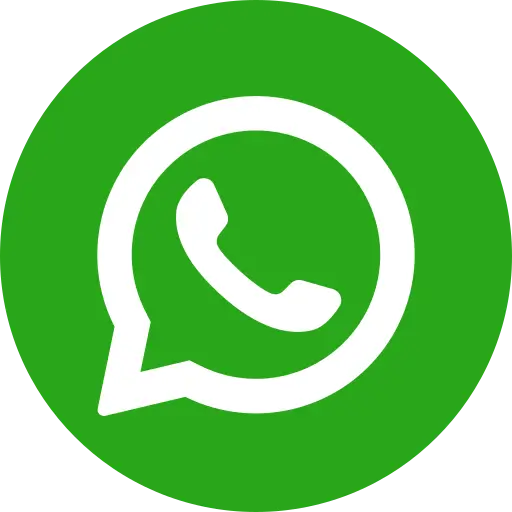 'Gender equality is not only a fundamental human right, but a necessary foundation for a peaceful, prosperous and sustainable world'.
In this country, we ask for blessings from 'Shakti', on the one hand, worshipping them with grandeur ,and fanfare, and on the other there is a progressive increase in number of cases of violence against girls and women both at home and in public places. As we observed the International Girl Child Day, on 11th October, to uphold the rights of girls, this dichotomy and ever-increasing violence against girls grab everyday headlines, brings us back to the question about what puts our girls at risk?
There has been progress over the last decades: More girls are going to school, fewer girls are forced into early marriage, more women are serving in parliament and positions of leadership, and laws are being reformed to advance gender equality. Despite these gains, many challenges remain: discriminatory laws and social norms remain pervasive; women continue to be underrepresented at all levels of political leadership.child marriage and reduction inadolescent pregnancy has slowed to a halt. The COVID-19 crisis coupled with the cyclone Amphan that had hit the state of West Bengal during last summer, have broughtthe progress for girls, to a grinding halt that was achieved in past one decade. The multidimensional poverty indices point towards a long and arduous journey ahead.
Women are not only the hardest hit by this pandemic, they are also the backbone of recovery in communities. Putting women and girls at the centre of economies will fundamentally drive better and more sustainable development outcomes for all, support a more rapid recovery, and place the world back on a footing to achieve the Sustainable Development Goals.
One in every five women and girls between the ages of 15 and 49 report experiencing physical or sexual violence by an intimate partner within a 12-month period. (NCRB-2019 Report) are some of the deterrents for achieving the Sustainable Development Goal-5, that talks about Gender Equality. Afurther deep dive in the same report also reveals that 16027 children are reported to be missing in 2019 among whom12382 are reported to be girls. If we look into the crime against women, the state shares 7.5% crime rate according to NCRB data 2019, with 30394 reported cases during the year. The pandemic has also led to a steep increase in violence against women and girls. With lockdown measures in place, many women are trapped at home with their abusers, struggling to access services that are suffering from cuts and restrictions. Emerging data shows that, since the outbreak of the pandemic, violence against women and girls – and particularly domestic violence – has intensified.
With 41.6% (NFHS-4, 2015-16) girls getting married before 18 years of age, the pandemic has put girls at an increased risk of getting married early as there has been considerable loss in livelihood during the lockdown implemented due to COVID-19. With already an increased rate of crime against girls, closure of schools the dual jeopardy in the state has given a huge jolt to the limited progress that has been made to curb down the gender inequality. The pandemic and the subsequent natural calamity have exacerbated the existing inequalities for girls in the state for every sphere. Strengthening family finances and gender sensitive access to opportunities for skill development and employment will help us rebuild our homes and our economy with sustainable collaborative action together.
With the ever increasing violence against our girls the quintessential question that comes to our mind, is it not high-time to sensitize our boys on why they should respect girls and women? As the state is gearing up to welcome its favourite daughter 'Uma', during this 'Durgotsav', with pomp and grandeur, it is essential to look back at the backyard to adorn the human-face of 'Uma' present there.
Only strict laws cannot solve the problem of women safety in the state rather the implementation of these laws in a time bound manner can solve the issue to a large extent. There need to be a change in the outlook among boys and community at large, who need to be oriented to work together to pave the path for gender equality and justice.
As the lights of the festival starts lighting up the state, the Kanyashree Prakalpa now covers 52.5 lakh girls in the state. The income criteria for Kanyashree has been removed to include all girls between the age of 13 to 19 from all income groups. Rs 1,401 crore has been allocated towards child welfare, and Rs 1,113 crore towards welfare of women, under the 2019-2020budget.
On a similar bright note, the government of West Bengal now needs toinvest in grassroots engagement for awareness onthe dangers of children getting lured by traffickers in the name of giving 'lucrative jobs' especially when the schools continue to remain closed. Plurality of approach and affirmative action by the both state government and civil society organisations can build a resilient community together where girls are safe – only this can 're-write' their future and bring about the best festival gift to the girls of our state. Together we can – This Pujo, let's give this gift to us!
Authors:
Debadrita Sengupta, Manager- Advocacy (East), Bal Raksha Bharat
Soumi Guha Halder, Manager- Campaigns and Communication (East), Bal Raksha Bharat