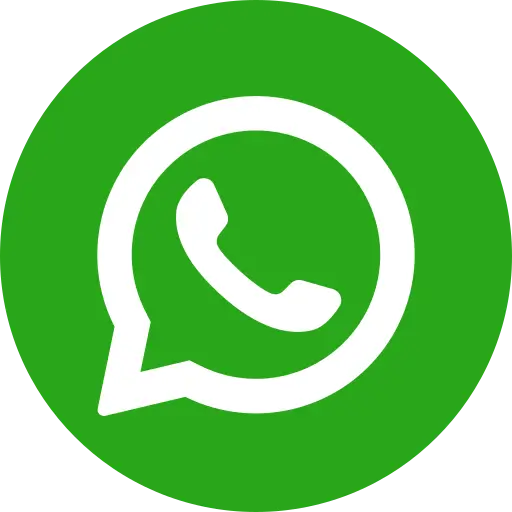 New Delhi 26 February: Funded by the Global Challenges Research Fund (GCRF) and Medical Research Council (MRC), the PANChSHEEEL Study, a collaboration between University College London (UCL), Bal Raksha Bharat, Jawaharlal Nehru University (JNU), Delhi and Indian Institute of Technology (IIT), Delhi, was released in the capital today.
The study's findings were released by Prof. Monica Lakhanpaul, Professor of Integrated Community Child Health, UCL Great Ormond Institute of Child Health, and Principal Investigator of the PANChSHEEEL study in the presence of Prof. Vinod K Paul, Member, NITI Aayog.
Welcoming the project, Professor Andrew Thompson, UK Research and Innovation (UKRI) Executive Champion for International, said:
"We know from experience that the best way to deliver sustainable change is to bring togetherglobal research expertise alongside local organisations and community groups who have direct experience of the challenges on the ground. Its why the UK government's Global Challenges Research Fund, jointly delivered by UKRI, was established; to enable truly inclusive, interdisciplinary research which draws on the experience and knowledge of community groups as well as international agencies, researchers from diverse disciplines, governments and NGOs to deliver a coordinated response. PANChSHEEEL is a great example of how working in partnership we can use research to holistically tackle a range of truly complex issues for the benefit of children right now and for generations to come."
The PANChSHEEEL study, conducted in two blocks of Banswara district in Rajasthan, uses a community participatory approach to co-develop an interdisciplinary intervention package to improve infant and young child feeding and care practices, using schools as a platform and children as change agents. It utilises a community mobilisation and collective action approach to bring about change at the household, village and policy level and create linkages between Health, Education, Engineering and Environment.  The project aligns with POSHAN Abhiyaan, a Government of India mission that takes a multi-sectoral approach towards synergistic solutions, recognising the socio-ecological determinants of under-nutrition.
Sharing landmark achievements of the 'Poshan Pakhwada', Prof. Paul said, "There is a greater political momentum against malnutrition in the country, with PM closely backing up the Poshan Abiyaan. We need to take note of the fact that 90% children are not food hungry but nutrition hungry. In the last Poshan Pakhwada, the Mission reached out to almost 10 crore children, 2/3 participants were women and 30% were converged activities.  It triggered a Jan – Andolan and the same message to be reinforced to and from all stakeholders – media, community, citizens, we all need to converge to create behavioural change to ensure a better start of life".
Talking about the key findings of the report, Monica Lakhanpaul added, "Schools are a key part of our intervention as a recognised platform for social change, so we envisage that schools – where communities come together, teachers are respected and children can be change agents even in the homes – can be a forum to enhance existing platforms of community health delivery such as the Anganwadi centres".
Dr.Rajesh Khanna, Senior Technical Advisor – Health & Nutrition, Bal Raksha Bharat added, "Tackling the problem of undernutrition requires cross-sectoral and context-specific interventions. The PANChSHEEEL study has been unique as it has not only collected information on both nutrition specific and nutrition sensitive factors, but also utilised the information effectively for developing the intervention package working together with the community. The emerging design is extremely relevant in the context of POSHAN Mission".
The research study is structured around existing networks of Aanganwadi Centres in India, that are now co-located with schools, creating an opportunity to develop 'community education and innovation hubs'. Through mixed methods, different perspectives and data were obtained on IYCF and care practices and the intervention has been designed keeping in mind a community approach with focus on schools as a platform for community engagement and mobilization.
About:
Bal Raksha Bharat celebrates 100 years of working for and with children, to bring them their entitled rights to identity, education, health, protection and humanitarian needs.
For all media queries and interactions, please contact:
Geeta Lama Geeta.lama@savethechildren.in or +91 7708655058
Key Findings of Formative Research
Health and Nutrition

Water given during exclusive breastfeeding period.
Consumption of convenience food was very high during complementary feeding period.
Less than 7% infants were receiving animal milk despite majority of households having dairy animals.
Low intake of Pulses due to poor availability; mostly purchased from the market.
Low intake of Vitamin A rich food despite easy availability of vegetables and fruits.
Consumption of non-vegetarian food was rare due to religious reasons.
Supply of Take-Home Ration (THR) was regular in AWCs; but mothers had little knowledge on its preparation.
Few mothers reported regular weighing of their children; MUAC tapes used selectively for children who 'looked malnourished'.

Education

5 out of 9 villages had AWCs co-located within the school building
School Management Committees met once a month.
Teachers have very limited role in care of children below two years.
Awareness generation activities in school limited to issues of hygiene.
Parental participation at school was low.

WASH

Hand pumps were the commonest source of drinking water in both blocks.
37% and 58% households in Ghatol and Kushalgarh respectively did not have household toilets. Only 26% and 35% of those who had toilets, used them.
Insufficient monetary incentives for toilet construction and delay in payment found to be the main reason for not constructing toilets. Non-use of toilets in Ghatol was lack of water connection in the toilets while in Kushalgarh it was due to scarcity of water.
83% households in Ghatol used ash and mud for washing hand, while only 24% households in Kushalgarh practiced this; most mothers and grandmothers had information about correct hand washing practices.
Most households mixed kitchen waste with cow dung and used as fertilizer.

Energy

Majority houses use firewood and dung cakes for cooking.
BPL houses have poor access to LPG. Cost incurred in refilling and altered taste of food when not cooked over wood were some of the main reasons for not accessing LPG.
Families with LPG connection did not get kerosene based on government policy.