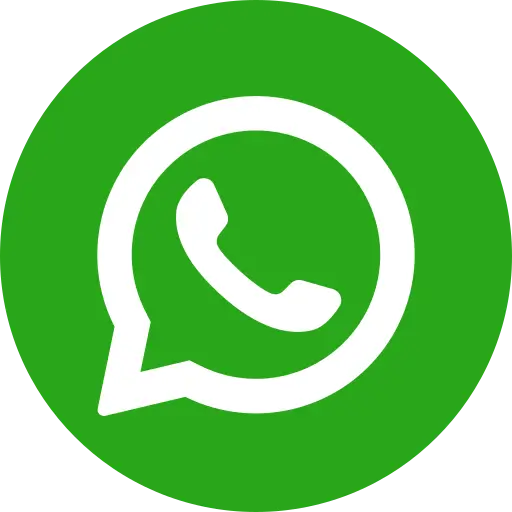 It is nearly impossible to summarise precisely how NGOs like Bal Raksha Bharat India are able to, year after year, make long-lasting beneficial changes to the lives of children across the country. This is because the instruments of this change – policy reform, on-ground work and community empowerment initiatives are so tightly connected. The foundation of a healthy, pro-child society requires not only fighting the exploitative habits of previous generations but also planting the seeds of societal mindset changes.
Here's how child rights NGOs like Bal Raksha Bharat have been creating a better world for India's poorest children.
Policy measures
Policy making is essential to long lasting social changes, but lobbying for reform isn't a static process that begins and ends in courtrooms but, involves the ability to show how intended changes will bring considerable benefit. For those who have even a few hundred Rupees, they can donate to NGOs and the volunteers can channelize finances and resources in kind to ensure the benefits of the money go to a needy child's future. Beyond the tax benefits of donating to charity, it is this measurable benefit that drives billions of dollars in donations every year to pro-child rights initiatives. NGOs constantly research, document, and showcase their findings from data from India's impoverished demographic, as well as observations of how certain reforms have benefited them. At the same time, they also must establish relationships with agents of change – the media, lawmakers, citizens, fellow civil society members, their foreign counterparts.
As India's leading child rights organisation, Bal Raksha Bharat uses advocacy through campaigns that combine dialogue, research and policy analysis, lobbying, communications and public campaigning to achieve pro-child legislation. The child rights NGO prides itself as the "Voice of Children", and has improved the lives of millions of kids across India. Bal Raksha Bharat's campaigns have ensured formal changes to policy, improved how they are implemented, and also created conditions that necessitate this change. This involves engaging stakeholders including governments, parliamentarians, journalists, academicians, institutions, companies, and the public. The NGO also maintains coordination with district and state level authorities for a vigilant eye on the implementation of pro-child laws.
Grassroots activism
Grassroots activism involves on-field activities to assist communities in their fight against poverty and exploitation. Along with fundraising, NGOs must raise the social and political capital, i.e. a supportive dialogue required for sustained change. Additionally, NGOs also focus on activities for target demographics to provide them sources of income, educational resources, and access to informational services.
Bal Raksha Bharat has worked with major corporations like IKEA to fight child labour in the cotton farming areas of Punjab, Haryana and Rajasthan. For survivors of child labour who have been freed by the NGO through grassroots raids on factories, fields and other exploitative workplaces, the NGO provides rehabilitation and education provisions to soon 'mainstream' these kids, or provide training for honourable employment. This includes vulnerable children above 14 years of age for whom the NGO organises skill-based vocational training like beautician courses, and security guard training,
Education and enrolment
India has the world's largest educational system, yet faces the hurdles of low literacy, due to low enrolment – this is a vicious cycle that results in high dropout rates as the importance of education is undermined.
Bal Raksha Bharat's child education achievements include the following:
i. Establishing the importance of child education in safe schools, without discrimination
ii. Creating 'Inclusive Learner Friendly Environments' (ages 3-18 years) across settings as diverse as slums and villages
iii. As members of the Right to Education forum, lobby for a financial framework to support the ambitious, yet critical Right to Free and Compulsory Education Act 2009
iv. Creation of a dialogue with children and families to send children to school, provide admissions assistance
v. Create fun, meaningful experiences in school, with child-friendly and interactive teaching-learning methods that empower even the most marginalised children
vi. Generate funding for, and establish libraries and infrastructure like computers, sports equipment and Mobile Learning Centres
vii. Successfully bringing back Out-of-school children, street children, and child labourers to school
Fighting child trafficking and child labour
Bal Raksha Bharat has established a long-lasting dialogue with vulnerable communities across India, as well as state and national level governance to address child labour, abuse, corporal punishment, trafficking, and child rights violation. This has translated into long-lasting pro-child reform. The NGO worked with the J&K government to create a stronger, more comprehensive Juvenile Justice (2013), and also worked in collaboration with the Police departments of states with child trafficking incidences like Punjab, Delhi, Bihar, J&K, Jharkhand, West Bengal and Assam. Bal Raksha Bharat's aim is to make child trafficking "socially and culturally unacceptable", and it has successfully withdrawn 50,000 child domestic workers from domestic help, and just during the last year it has rescued 9337 children from the clutches of child labour.
Bal Raksha Bharat has also developed long lasting relationships with rural and urban families, through its community volunteers, who spread awareness about education. Other legislative victories include the Child Labour Prohibition and Regulation Act, 1986, which was strengthened with the NGO's intervention.
Empowering communities and children
Bal Raksha Bharat forms Children's Groups to harness the collective strength of children trained to resolve their own problems, work together for each other as a team, and fight for child rights in their vicinity. These Groups have successfully managed to prevent the incidence of child marriage, child trafficking, child abuse and child labour. Bal Raksha Bharat regularly organises campaigns across cities as diverse as Delhi, Bihar, Jharkhand, Assam, West Bengal, Uttar Pradesh, Maharashtra, Gujarat, Rajasthan, Odisha, Jammu and Kashmir and Andhra Pradesh, in which youth, parents, children, and community members are explained in great detail the dangers of child trafficking, and the alternatives that civil society offers.
Conclusion
The great work of NGO's like Bal Raksha Bharat India has brought lasting change to children and families across the country. Through arenas as diverse as Child Education, Health & Nutrition, Child Protection, Humanitarian Response and, lakhs of children have found a new source of hope. The NGOs relationships with Government, National and International bodies, built on a foundation of credible change and a single-minded drive to give every child a future, has made it a change agent and a thought leader in finding a resolution to issues today, and in the future.