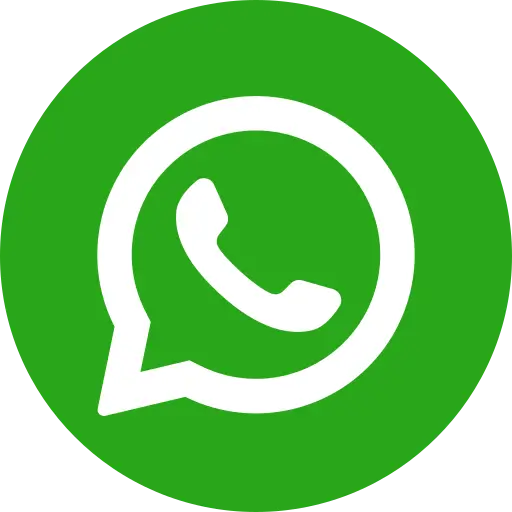 Madhya Pradesh, which produces the largest percentage of cotton in India, is also unfortunately a hothouse of forced and child labour exploitation. In areas where there are severe economic and social inequalities, forced labour thrives, as suppliers target the areas with weak law enforcements and the demand for cheap labour is high.
Cotton farmers as it is are in a deep loop financially and due to the pressure, are forced to withdraw their children from School and send them to the field. As well as the women, who already have household duties to address to, are forced to work for long hours in the field.
Before the monsoons hit, cotton farms witness a flurry of activities as farmers get busy with sowing the seeds. However, these farmers are unfortunately so poor, that they involve their children and the women into these activities. Children get so involved that they end up doing hard labour work- like preparing and cleaning the soil, sowing seeds and grazing the cattle all day. This does not give them time to get basic facilities that children at that age require, hence increasing the number of child labour.
Bal Raksha Bharat, in affiliation with C&A foundation and Mahatma Gandhi Sewa Ashram, is working to tackle this complex and severe problem.
The foundation has identified Kukshi and Manawar blocks in Dhar district, MP for their direct intervention by supporting child labour survivors through education, giving them access to alternative livelihoods, training them for other jobs and overall drastically improving their lives.
Survivors of Child Labour and at risk-boys and girls (6-14 years) have been linked with School Education/Vocational Training. There are a number of holistic programmes through which womenfolk are supported as well as mobilization of communities for system strengthening in order to support the most affected people.
Child Protection Committees (CPC's) and Children Groups (CGs), have been formed in these villages to monitor- for prevention of Child Labour in cotton farming. These CG's consist of training conducted for the children and women to be aware of their basic rights.

How We Do it?
1. Village Child Protection Committee (VCPC): Across the intervention areas of ours, which are Kukshi and Manawar blocks, various groups and committees have been formed with people from individual villages. These groups are named as Village Child Protection Committee (VCPC). These groups identify vulnerable children and families who are likely to be exploited as forced and child labour, further educating them about Child Rights and the necessity to send children to Schools. They also link the affected families to various Social Security Schemes.
2. School Children Groups (SCG): Bal Raksha Bharat along with C&A Foundation, has created various School Children Groups (SCGs) to put an end to child rights abuse, in the primary and middle schools in the target villages. These groups include children studying in Classes 4th to 8th where they are encouraged to talk about child rights and the violations they face in Schools and Villages. Two of these children are also part of the Child Protection Committee (CPC) and this is how all concerned issues are cohesive and addressed across groups. These children work alongside teachers in bringing the dropped out children, back to School.
SCG members visit families living in the Dhar districts with the focus of convincing the families to send their children to School for education rather than cotton farms. This practice is done on a regular basis, in order for the parents to understand the importance and benefits of education for children.
3. Adolescent Children Groups (ACGs): Many adolescent girls and boys typically drop out of school once they turn 14 and get involved in domestic chores and other activities. Bal Raksha Bharat has formed Adolescent Children Groups (ACG) which consist of such children who have dropped out of school. These children are given a chance to undergo several skill development programs like computer training and tailoring courses. Once trained, their outlook towards life changes; they are able to secure jobs for themselves and become confident enough to counsel their peers to join schools. Their primary work is to talk about violation of child rights and health issues of adolescents in these villages.
4. Integrated Child Protection Scheme: For families who had to make ends meet and who could do it with the amount they were getting, an Integrated Child Protection Scheme was linked with these families, where the children are benefitted with foster care. Therefore, through the effective action of VGPC, many families have been linked with PDS, ICPS and mid-day meal scheme to ensure food security.
STORIES OF CHANGE
Ranjana's Story
Even after completing her studies up to 12th standard, which in itself is a rarity in villages like Teki, 18 year old Ranjana had a very tough time working as a child labourer. Fortunately for her, she was selected to become a member of the ACG. And when she expressed her desire to undergo a skill development program, she was sent for four months of basic computer skill training at NIIT, Kukshi. This helped her bag a job in Kukshi as a data entry professional and she immediately started to earn about Rs 4000 per month. Needless to say such trainings and employment opportunities hugely boost the confidence level of adolescent children and go a long way in improving their overall living conditions. Ranjana talks about the hardships she faced as a child labourer and explains how she is very proud of her training and her current job as a data entry professional.
The foundation has identified Kukshi and Manawar blocks in Dhar district, MP for their direct intervention by supporting child labour survivors through education, giving them access to alternative livelihoods, training them for other jobs and overall drastically improving their lives.
Deepak's Story
Like most school dropouts Deepak too was forced to work, so that he could financially support his family, even at such a tender age. His father was always an alcoholic and did not care much about the wellbeing of the family or education of the children. However, Deepak was interested in going back to school; unfortunately the documents needed for his admission were lost. The SHG stepped in at the right time and the required paperwork was completed through the support of block officials. Deepak's family was counseled about his education and soon enough he was admitted in the school. When asked about his future plans, Deepak smiles shyly and expresses his desire to become a government employee.