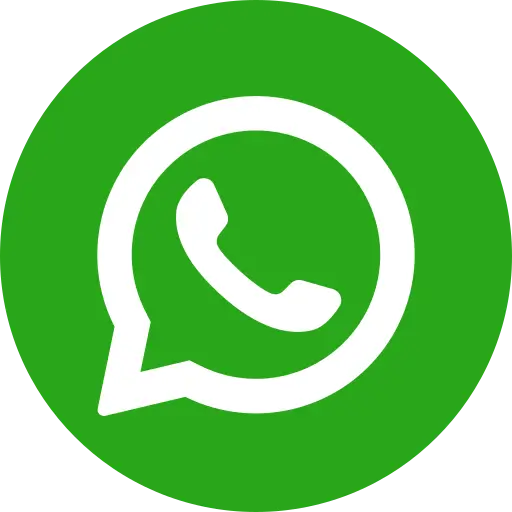 India has some of the most horrifying statistics on preventable or easily treatable causes which claim the lives of young children. This is happening when India's public infrastructure has many built-in opportunities to provide life-saving healthcare to its newborns. It is the scale, reach and consistency with which the nation cares for its newborns that decide its future. While India has a huge population, it is important for a sustainable and robust economic growth that India's coming generations (that is its children) are strong, healthy, free of anxiety about their socio-economic positions and can access vital services. Supported by those who donate online and otherwise, Bal Raksha Bharat, the world's leading child rights NGO with a prominent presence in India, is working to give Indian children their and remove injustices they grapple with. Through a series of pathbreaking campaigns, the NGO has radically changed the way civil society, policy makers, influencers, and the general public think, act and respond to children's needs.
Below we discuss, five revolutionary initiatives taken by the NGO Bal Raksha Bharat to transform lives of children in India:
action/2015
Action 2015 is a coalition of over 2200 organizations worldwide, and in India worked with Bal Raksha Bharat to make child rights important in India's collective psyche. The NGO launched reports, provided relief, and more – and used these credible achievements to showcase the possibility of change. This message of hope was broadcast by children – over 4 lakh sent postcards to Indian Prime Minister Narendra Modi, and 16 lakh acted online to push the Government for a better India. This was supplemented with mega anti-child labour drives featuring child laborers, civil activists, government officials and celebrities.
#Vote4Children
In the run up to the 2014 elections that were to decide India's future for the next five years, Bal Raksha Bharat launched the #Vote4Children campaign to pressurize various political parties to promise upholding of child rights in their election manifestos. It saw tremendous advocacy effort by over 10,000 young people. Backed by the assessed importance of social media during the General Elections, #Vote4Children was created as a shareable hashtag to be used as a call to politicians, and it sought to mould political will to be child rights inclusive.
Giggle of Life
India sees a child die every 20 seconds. About 13 lakh child deaths occur even before these young souls turn five. Most of these deaths are preventable. The Giggle of Life campaign enabled the NGO to fight preventable deaths of children under the age of 5. In sync with the Millennium Development Goal 4 on newborn and child survival, Giggle of Life engages politicians, public, aid agencies and corporates, via customized campaigns and data on newborn, child and maternal health. These campaigns saw children become voices of change and speak about preventable diseases through activities that involve government officials, celebrities, sportsmen and youth leaders. These activities were supplemented by flash mobs, 'tweetathons', blogging, aggressive digital (including email and SMS) and print media campaigns.
Every Newborn
India sees 750,000 preventable infant deaths every year. While India's wealthiest 20% see a newborn mortality rate of 26 per 1,000 babies, those facing poverty in India see 56/1,000 deaths. This reflects inequality in access to essential health services. 'Every Newborn' is a global campaign by Bal Raksha Bharat which seeks to create the requisite awareness to ensure that no child dies due to preventable causes – a grave justice to young children. In India, Bal Raksha Bharat's helped draft the India Newborn Action Plan (INAP), which aims to reduce infant mortality rate to a single digit figure by 2030. The NGO is working with the Ministry of Health and Family Welfare (MoHFW) to support the global Every Newborn Action Plan (ENAP) and has led an accelerated momentum on newborn healthcare policies. The programme runs under the Reproductive, Maternal, Child Health and Adolescents Plus (RMNCHA+) framework.
Every Last Child
Even today, India sees child labour and denial of education  to children at a massive scale. India's metros are home to lakhs of street children, most of wsagarhom migrate from poor rural areas with the illusion of urban riches, only to find themselves homeless and caught in the web of substance, physical and psychological abuse. Without formal birth registration and identity proof, two million Indian children are "invisible" and thus can't access vital services. 'Every Last Child' seeks to ensure that every last child in India is registered to access health, protection and education services. This is even more imperative considering that India is home to the highest number of children in the world.
The three year mission engages government, media, civil society, and UN representatives – all decision makers at the household, local, national and international levels to break down every barrier between the poorest children and their access to lifesaving services.
The NGO has also asked for 3 basic guarantees:
Fair financing – making essential services affordable to the poorest households;
Equal treatment and access for all
Holding decision makers accountable for meeting every last child's needs.
Only after achieving these guarantees can India achieve 'Smart Cities' which are child-friendly.
Conclusion
These campaigns may seem similar in scope, but they all address vital aspects of the same core issue – keeping India's poorest children safe, healthy, and empowering them with access to services. India has, over the last 16 years dramatically reducing under-five deaths by over 50%, and significant credit can be given to such civil society initiatives. Bal Raksha Bharat campaigns are in relationship with on-ground programmes across 18 states, fighting malnutrition, pneumonia, diarrhoea and other child health issues. In 2015 alone, the NGO reached 13.47 lakh children and changed their lives for good.