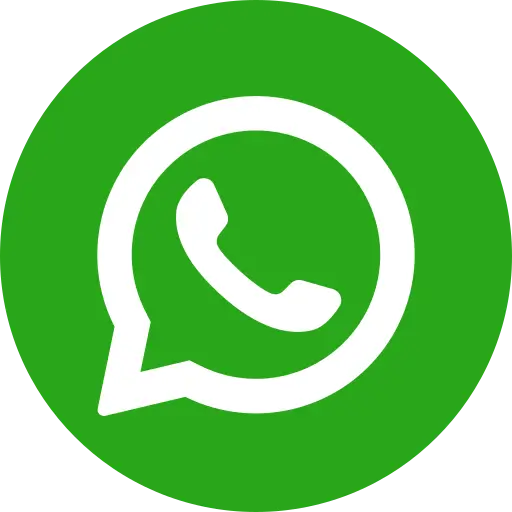 All disasters are alike- they all ultimately result in human suffering. Some disaster survivors are unique-they suffer in their own way, often silently. Immediately after a disaster, life-saving aid flows in. Yet, while the armed forces, government, volunteers and humanitarian agencies are adept at dealing with the physical needs, they can miss the invisible needs of disaster survivors – such as mental health and psychosocial support, especially for children.
The floods in Kerala, worst in nearly a century, reminds us how quickly disasters can tear lives apart and leave thousands homeless. Lives and landscapes can change for ever. If ignored, disasters may leave lasting scars on human minds.
If you want to respond to and recover from a flood or any disaster and its impact on the mind, be prepared, play hard and plan for the future. Some might say it's a mind game.Mind matters in disasters and healing is as much of a 'mental' process as it is a physical one.
We both worked in Japan following the 2011 Earthquake and tsunami that devastated Sendai and Fukushima area. We have also worked in other flood settings (such as the recent floods in Japan) and other disasters worldwide. Provision of emotional care through scientific psychosocial first aid and mental health support is one area we prioritize in such settings. Such an approach helpsdisaster survivorsto cope better, fasten recovery and help to avoid mental health problems. Emotional care also helps to instill a sense of hope.
Here we list some lessons learned during our work. We hope some of these lessons may help volunteers, relief agencies and policy makers in Kerala.
How does the mind work? What happens to human minds in disaster settings?
Mind often works like a balloon. When you live through a disaster, there is a limit to what your mind can take – much like a balloon. Well, there's only so much a person can take, literally. Liken the mind to a balloon. If you keep pumping air into it and don't let off the pressure, something has to give.
Disasters result in bitter memories. Psychological suffering manifests instantly and if left unaddressed often remains for a long time. These involve normal, natural reactions to an abnormal situation. People affected by flood and other disasters experience distress. At the individual level, anxiety levels go up, and increased levels of sleeplessness and often nightmares. At the community level, people are withdrawn and disengaging, some turn into alcohol and substance abuse.
A study in 2005 that reviewed health impacts of flooding at the global level found significant increases in depression, anxiety and psychological distress amongst adults. Children demonstrated increased incidence of aggression, bedwetting and moderate to severe stress symptoms. Children affected by disasters are extremely vulnerable and may face a variety of mental health and psychosocial problems. However, as children, they are still undergoing cognitive and emotional development and so they think, react, and may act differently than adults.
Relief workers and policy makers need to recognize that these are absolutely normal reactions to an abnormal situation (i.e. the disaster). Left unattended these reactions can leave permanent marks. It is possible and necessary to reduce the suffering and beat long term trauma through activities taken up during the early stages of disaster response.
Practical action points for survivors, teachers, volunteers and health workers:
Promoting a sense of safety, calming, sense of self and community efficacy, connectedness, and hope are important ingredients to cope in difficult situations. The idea is to strengthen people's own abilities. Reliable and useful information (about relatives and friends and about relief supplies) is a key stress buster. Initiating normal / routine activities helps to bring a sense of normalcy- including through group, cultural and social activities.
Participating in community activities and activities to support family help flood affected people to recover quickly, especially children. Good social networks help normalisation and healthy child development. Social networks help all, especially children. Having stable caregivers and caring adults around them helps for their mental health and psychosocial well-being in children.
Children reactions to the disaster are different from adults. That may cause adults to feel confused or nervous, especially when they see children display reactions such as regression to younger behaviors (e.g., bedwetting) or when they display sociodramatic play with content related to the disaster or conflict. Therefore, it is important to provide practical supports for the caregivers and adults around children that including in children's common stress reactions to adversity events and child friendly communications.
When flood water recedes, and people go back to their homes, it is important that they don't take children with them for the first visit. Adults should go as a group. The 'algorithm' of mind healing in disaster settings involves recognizing people's needs, fears and aspirations, social capital. It also requires an early start, long term vision, community support and sensitive psychological and social interventions.
If access to treatment for mental health issues is tough to come by – and that goes for aid workers and disaster victims – a community-based approach must be put in place. Education and recreational activities for children are key elements to support their mental health and psychosocial well-being. Children will have lot of questions when schools reopen after Onam holidays- we must prepare teachers to answer their questions and reduce their anxieties. Some such questions are "will it happen again", "why did this happen", "why us and my family", "what have we done wrong to deserve this". Scientific answers and caring feedback to children can help to beat stress and anxieties. Teachers who are trained to be sensitive to such questions are best placed to help children overcome their anxieties.
Psychological First Aid- Guide for field workers, a publication developed jointly by World Health Organisation, Bal Raksha Bharat and other agencies offers practical tips. A copy can downloaded from here: http://apps.who.int/iris/bitstream/handle/10665/44615/9789241548205_eng.pdf;jsessionid=06B45A537A3C60CA410D5F999A222CDC?sequence=1
Psychological First Aid- Guide for field workers recommends "a humane, supportive response to a fellow human being who is suffering and who may need support".It recommends simple and pragmatic actions such as:
Protecting flood survivors from further harm
Provide practical care and support without intrusion of the affected people
Keep assessing needs and concerns continuously. Contexts change quickly, so will be needs.
Create safe space for children, women and others where they can come together, share their feelings and express emotions (if they wish to);
Organise play sessions and art sessions for children. Children often express their emotions through art work.
Listening to people if they want to talk
Proactively provide reliable, simple and scientific information.
Make sure caring for care givers. This will help to avoid what is known as vicarious trauma (where the mental health workers often getting impacted after listening to stories of suffering)
When flood water recedes, and people go back their homes, it is important that they don't take children with them for the first visit. Adults should go as a group
Bal Raksha Bharat is currently setting up Child Friendly Spaces to reach out to children and other flood survivors. Nowadays the idea of community-based psychosocial care is gaining momentum. It is cost effective, demonstrates ownership and is contextual.Inter-AgencyStanding Committee's guidelines on mental health and psychosocial support in emergency settings . Sphere Humanitarian Standards  and Psychological First Aidgives guidance and practical ideas.
Planning for the future in a responsible and creative way is essential. Schools serve not only as rescue shelters and places where children can return to normalcy, but as places to educate children about the risk of disasters and disease outbreaks.
Media's role to educate and empower:
Media can play a critical role to spread key messages on healing and recovery. Positive stories will help to inspire other flood survivors to get back on their feet. Media can help to demystify matters of the mind, make it part of popular conversation and science – something that is fun to deal with. To make this happen, creative media work and collaboration are key.
What the government should do:
Make mental health and psychosocial care and support a key factor in relief and recovery efforts. Resource it properly.
Kerala's social capital is the foundation stone for this. Integrating mental health and psychosocial care and support into all activities should be a mantra.
Give orientation to teachers, volunteers and health workers as a priority. They are the first line of defence when it comes to community psychosocial work.
Set up helplines for flood survivors to call and seek support. Make sure it works 24 X 7 in a reliable and professional way. Sometime a timely conversation help save a life.
Openly talk that the government recognises this issue as an important factor and programmes are being initiated to address this. This will also help those who already had mental health challenges before the floods hit them.
Psychologists and mental health experts alone can't beat trauma in post disaster settings. Mind is too important to be left with technical experts. During our work a key lesson we have learned is that everyone can play a role to help heal wounded minds. Popular film stars, sports stars, musicians, magicians and theatre artists all can make a huge difference by spreading messages of solidarity and collaboration through their medium. We have deployed clowns from Clowns Without Borders and theatre artists to help children and other disaster affected people. These efforts help turn victims into survivors and active agents of recovery and social change.
Edited version of this blog first appeared on https://www.mathrubhumi.com/
*Miyuki Akasaka is a Child Protection Coordinator for Bal Raksha Bharat Japan and is responsible for the psychosocial support program in humanitarian settings. She is based in Tokyo and works on humanitarian issues and worked recently during the floods in Japan.
**For the past 25 years, Dr Unni Krishnan worked in over 50 countries across all continents in disasters, conflicts and disease outbreak settings for various international humanitarian agencies. He is a coauthor of Psychological First Aid- Guide for field workers. Currently he is based in Melbourne and works as the Director, Emergency Health Unit, Bal Raksha Bharat.