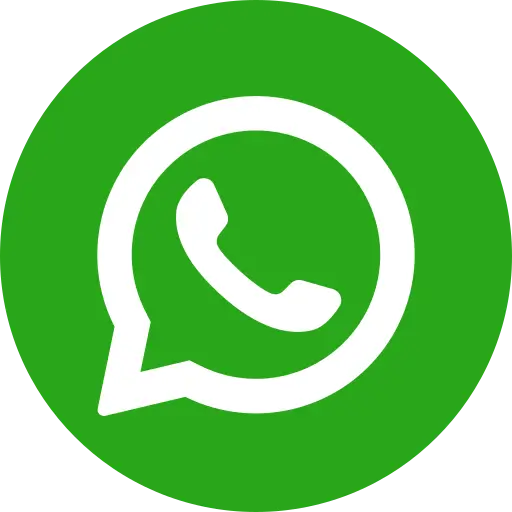 A lot of work that Bal Raksha Bharat is doing aims to address the problem of child labour in India in a way that it becomes socially and culturally unacceptable. 12th June is. World Day Against Child Labour, marking this day our state offices across India conducted various activities and events.
Maharashtra 
Our Maharashtra Team kicked off a Postcard Campaign in which they collaborated street-connected children. In this campaign, children are writing postcards to political leaders of the state as well as Centre, urging them to make their right to identity and living with dignity a reality.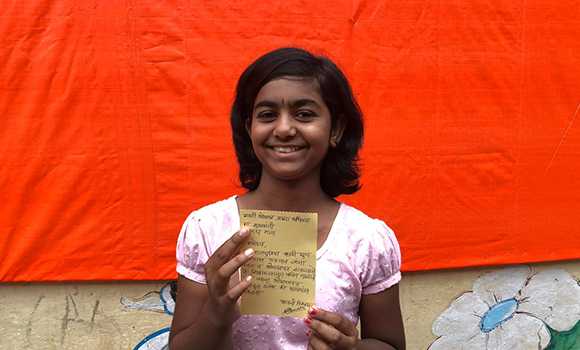 Bihar
The Bihar team organized a 4-day Awareness Drive where street plays and thematic documentary on the issue of Child Labour were showcased at 30 different public locations across Patna. This awareness campaign commenced on 9th June and concluded on World Day Against Child Labour. Along with street plays, 16 documentaries highlighting the perils of child labour were also screened. More than 3000 people: children, youth and adults from all walks of life were reached out and sensitized about the ill-effects of Child Labour.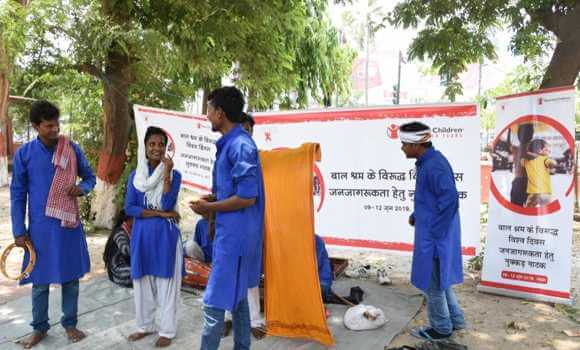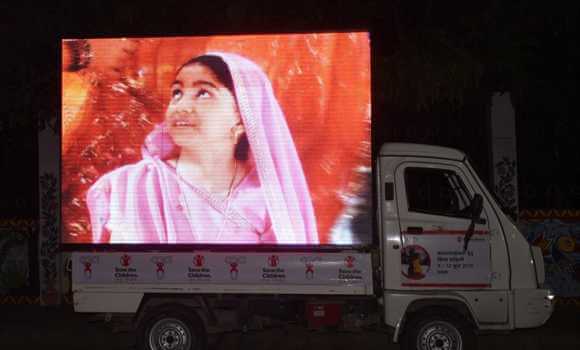 Uttar Pradesh
Our Uttar Pradesh team organized a State-level Street Children Cricket Tournament in Lucknow on the occasion of World Day Against Child Labour. Members from the State Commission for Protection of Child Rights attended the event which had teams from different parts of Uttar Pradesh. The event aimed at furthering the cause of street children as 70% of street children are involved in some form child labour.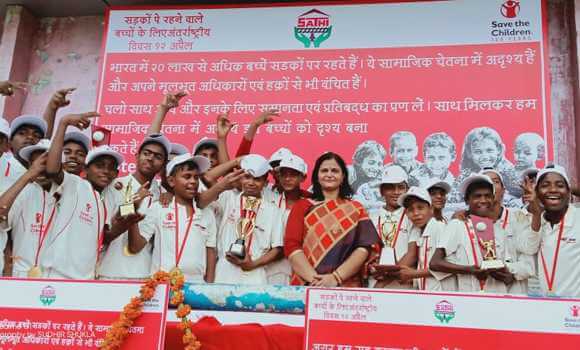 Andhra Pradesh
A school enrolment drive was organised to mark World Day Against Child Labour in one of our project locations in the Guntur District of Andhra Pradesh. The aim of the drive was to identify children working in spice farms and get them enrolled in schools.  This was followed by an awareness rally on the issues of child labour in chilli farming. Children and community elders, teachers and Child Protection Committee members of the area participated in it.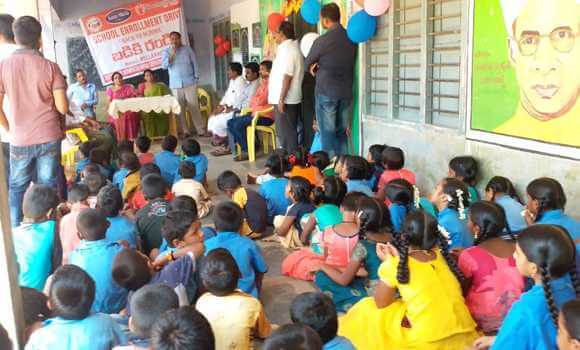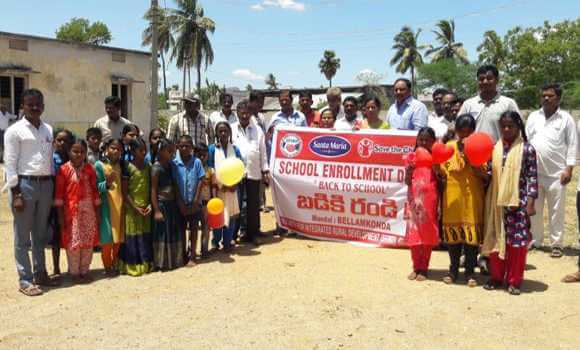 Madhya Pradesh
An awareness programme was held to discuss about the ill-effects of child labour at the Press Club, Indore.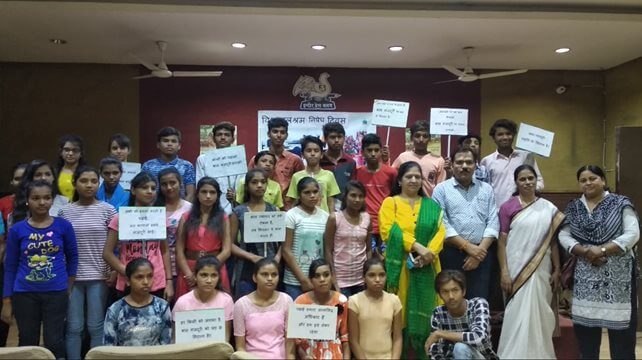 Rajasthan
Rajasthan State Tem organized a District-level consultation in Banswara district in coordination with the District Administration and District Legal Services Authority. More than 3000 people in 25 Gram Panchayats were made aware about the ill-effects of child labour on children.  People also took an oath to prevent child labour in their respective villages. After the consultation, the District Collector of Banswara was interviewed by Zee Rajasthan and in his message, he appreciated Bal Raksha Bharat's work in the district.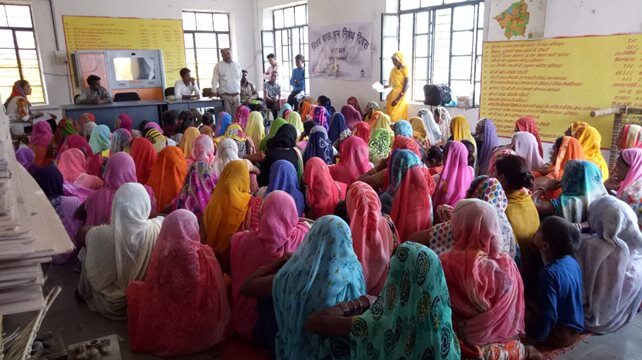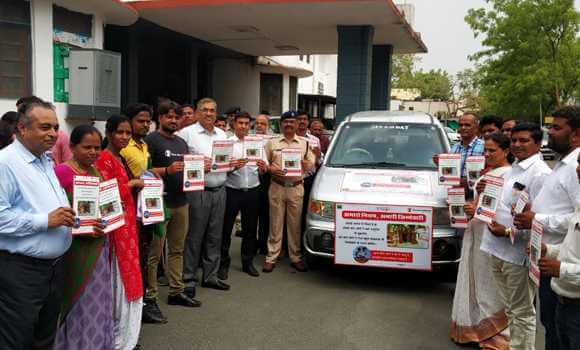 West Bengal
Our West Bengal Advocacy, Campaigns & Communications Coordinator Moumita Saha was the guest speaker at the live talk show on Akash Aath – a prominent Bengali channel. She spoke about the causes and ill-effects of child labour and the work that Bal Raksha Bharat is doing in the state to prevent it.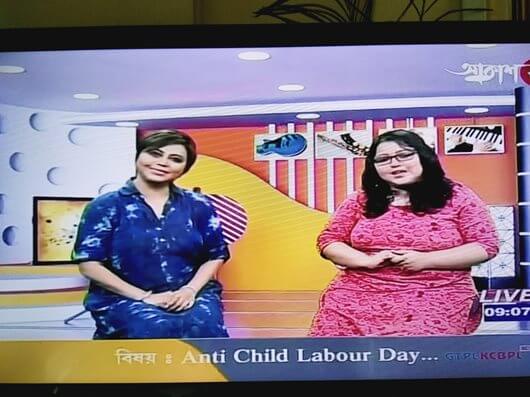 Here is some of the media coverage we received on World Day Against Child Labour: