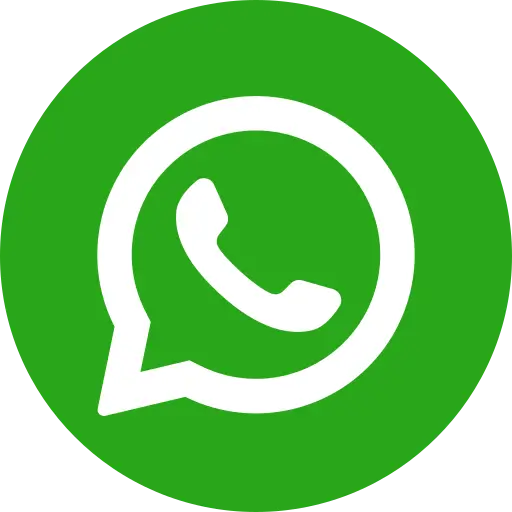 The International Day of the Girl on 11th October saw 11 of our state programme offices coming together in one action. The day saw the unveiling of 11 demands of girls, recoginization of 11 child champions across 11 programme locations across India. This year marks the fifth anniversary of International Day of the Girl Child. Our focus this year was to highlight and celebrate our girl champions along with presenting the 11 asks of girls (from all over India) to the government officials of National and State significance across various states where we have our programme interventions.
The programmes conducted state-wise are:
DELHI: A public event in the heart of the nation's capital saw over 1000 people unite and raise their voice in support of gender equality and women's safety. The evening was enriched by performances from theatre groups, a self- defense workshop by the Delhi police and an enthralling performance by India's leading sand artist. Bal Raksha Bharat partnered with Sashakt Foundation and the Delhi government to host the event with Hon'ble Manish Sisodia, Deputy Chief Minister, Delhi, as the chief guest along with other eminent personalities- Kailash Gahlot (Minister of Law & Justice, Delhi), Kamla Bhasin (Sangat, NGO), Swati Jaihind (Chairperson, DCW), Esha Pandey (DCP, Women cell, Delhi Police) and more, representing various agencies involved in the safety and upbringing of girls.
The Deputy Chief Minister recognized 11 Girl Champions for their efforts in impacting change and was presented with the 11 demands.
UTTAR PRADESH: UP launched a month long campaign marking the International Day of the Girl in collaboration with Gender Networks, Enforcement Agency and Media.
100 Policemen and 30 key stakeholders were engaged through sensitisation programs on Gender Based Violence and the SOP for Children in Street Situations.
The on-going campaign will reach 6000 girls through a collaboration with Red Brigade and conduct Self-defense trainings in 50 schools throughout October. At another event, through Street Plays, the key message about violence against women was communicated before an audience of 300 followed by the felicitation of 11 Girl Champions.
HARYANA: An event on Gender based Violence was organsied on the 11th of October in Hisar. The program was attended by 135 participants including 60 Children, representatives from district administrations and CSO's. Inaugurating the programme, Member, Haryana SCPCR, Ms Deepa Jain, said "awareness and information can encourage and empower girls to protect their rights and dignity. Further, it's the responsibility of parents and stakeholders to ensure themselves in providing adequate space for children in terms of education, protection and participation."
The child champions spoke enthusiastically about the positive changes in their area owing to the campaign and that the birth of a girl is now celebrated. This was followed by unfurling of 11 demands of girls and a signature campaign against gender based violence.
PUNJAB: In Bhatinda,a collaboration with the US Embassy and Girl Rising led to an interactive engagement culminating with the felicitation of 11 young change makers from the programme. The Champions were the highlight with powerful speeches articulating their issues and solutions. The Chief Guest, Sakshi Sawhney (IAS) SDM, Govt of Punjab was impressed with the Girls Demands and acknowledged it as "a feat to be celebrated and seen as an achievement for child champions, Bal Raksha Bharat and all involved"
11 champions from each district of Punjab within the 'Speak up Say No to Violence Against Women and Girls' project were felicitated and they put forward 11 demands from girls in India.
MAHARASHTRA: International Peace Prize Nominee, Saleha Khan felicitated
'Savitribai Phule Award Winner, and Ashoka Youth Venturer- Sahela has recently been nominated for the International Children's Peace Prize.  On International Day of the Girl, Saleha was felicitated by the Assistant Commissioner for her contribution in the field of girl child education, health and sanitation and building community resilience in Govandi, Mumbai.
"I feel privileged to acknowledge Saleha for her courage, persistence and commitment shown for her community. She is an inspiration for all of us." said Asst. Municipal Commissioner, Mr Kiran Dighavkah.
Saleha handed over 11 universal demands of girls to the commissioner.
ASSAM: We collaborated with Anwesha for the 13th Knowledge Festival for Children in Guwahati. The theme of this year's festival was Child Rights & Child Protection. Our Child Champions participated in a Book march held within the premise. The event included 30 Child Representatives for and interaction with 10 elected representatives from Legislative Assembly on Children's Rights
About 1000 children participated in the inauguration programme along with 500 parents, teachers, members civil society organizations, media and members of Anwesha
The platform recognized 11 Girl Child Champions for their leadership and contribution in empowering others.
WEST BENGAL: To mark the International Day of the Girl, 5 girl champions were felicitated in West Bengal for their exceptional efforts to combat child marriage and child trafficking in their area.
RAJASTHAN: Interaction and handing over of demands to District Officials
In partnership with the District Administration, Rajasthan celebrated International Day of the Girl by felicitating 11 girl champions in Jodhpur and Tonk districts.
The Charter of 11 Demands of girls was presented to the District Collector who interacted with Girls and appreciated their demands, assuring full support and promising required action.
The commemorative events included a number of activities at panchayat level with girls such as Kho-Kho, Relay-Race, girl's empowerment messages through Mehndi competition, slogan writing, poster making competitions on topics like child marriage and child protection.
BIHAR: 455 adolescents participated in Cycle Rally which covered a distance of 32 km reaching approx 3000 people.
A Convention on Child marriage was organized with more than 600 adolescents and approximately 100 other stake holders including elected representatives, Teachers, local Policemen and community members.
Two Jan Chetna Rath, Mobile Vans were flagged off by District Magistrate, Gaya and Deputy Development Commissioner (DDC), Sitamarhi from Collectriate premises. These vans will travel to 43 villages and reach more than 7000 people through a series of awareness activities.At the inaugural programme, 11 Girl Child Champions were facilitated by Deputy Development Commissioner for their commendable contribution towards the issue of Child Marriage under the 'Marriage No Child's Play" programme.
JHARKHAND: An event with 600 children each, was organised at 2 At Kasturba Gandhi Balika Vidyalay in West Singhbhum and Gumla district of Jharkhand.
An Essay Writing Competition got over 250 children participation in Gumla and over 300 for the Drawing Competition in West Singhbum.
District Collectors and District Education Officers felicitated of 22 Champions (11 in each district) for their exceptional work.
ODISHA: A gathering of 800 students took an oath to combat Child Marriage in Kandhamal District. Similarly in Naupada, 600 students and stakeholders gathered for a signature campaign to combat child marriage. Slogan Writing Competitions on the topic of Child Protection and Child Marriage in the two districts saw a total of 850 children participating from classes VI to XII. 
District Collectors and District Education Officers felicitated of 22 Champions (11 in each district) for their exceptional work in the field of combatting against Child Marriage and trafficking.