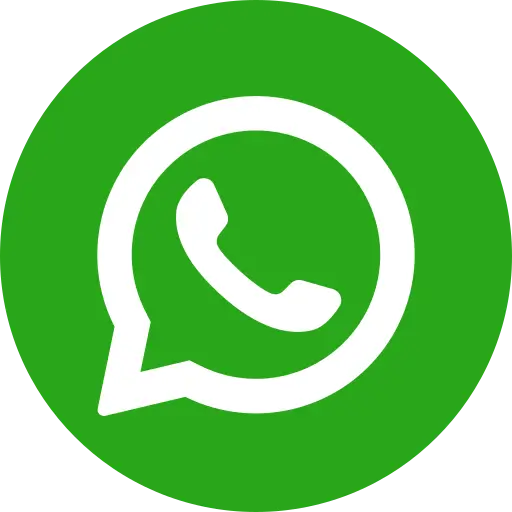 Last Updated on November 16 2016, 3:12 pm
Every year, the week starting on November 14 and going up until November 20 is celebrated as the International Child Rights Week. This week is the run up to the Universal Children's Day (November 20). It was on November 20, 1989 that the United Nations Convention on the Rights of Child (UNCRC) came into being. UNCRC is a legally-binding international agreement setting out the civil, political, economic, social and cultural rights of every child, regardless of their race, religion or abilities. The UNCRC consists of 54 articles that set out children's rights and how governments should work together to make them available to all children.
More than 190 countries, including India, have signed up to the UNCRC, with only two countries in the world still to ratify. All countries that sign up to the UNCRC are bound by international law to ensure it is implemented. This is monitored by the Committee on the Rights of the Child.
Like previous years, Bal Raksha Bharat is organising events and activities in its various intervention areas across India. During this week, children from our projects will reach out to lawmakers, government officials and other important people in their respective areas to present their Charter of Demands. We will also be sensitising children and their communities on what are children's rights and why they are so important. Below is a snapshot of the activities we are organizing during this week.
'Images of Innocence' in West Bengal
Bal Raksha Bharat in West Bengal has initiated the campaign on Child Rights Convention Week 2016 by engaging Child Champions, a vibrant team of 13 partners spread across 5 districts of West Bengal, other civil society organizations, celebrity cause champions, media and the general public. This year the campaign is marked by a special drive for highlighting the Global Goals and their significance for securing the rights of the children, with a special focus on addressing gender equality.
To mark the inauguration of the campaign a press meet was organised on 15 November at Nehru Children's Museum, Kolkata. Child & Youth Champions from urban marginalised communities shared their testimonials of the challenges braved by them to speak for their rights and fight for securing them. The Charter of Demands will be submitted by the Children's group members across different districts to political leaders, Government officials and other key statekholders.
Recognising the potentials of Child Champions' voices, an exhibition of Photos captured by Children from urban marginalized children, on their lives and environment, has been organized to mark the inauguration of the week.
Renowned Actress June Malia and Mr Aniruddha Chowdhury, who is recognized as an established Director in Bengali and Hindi films (of Pink fame) were present on the occasion to encourage the children and support the pledge to secure the rights of the children. Professional photographers of international repute were also present to guide the children with inputs for further mentoring.
Apart from this, a signature campaign against child labour is also gathering momentum across the districts. Kiosks and awareness campaigns have been organised in different pockets like railway stations, ferry ghat, metro stations witnessing significant mass mobilization.
Director of movie 'Pink' Aniruddha Roy Chowdhury (second from right) paid a visit to children's photo exhibition
'Rallying' the community in Bihar
Bal Raksha Bharat's International Child Rights Week celebrations reach Bihar. More than 150 adolescent girls took out a cycle rally in our intervention area in Gaya to bring forth issues girls face in their day to day lives and inspire people to eliminate the barriers that hold them back. The campaign threw spotlight on dismantling barriers such as child marriage, child domestic work and gender-based violence for safer, healthier and better life for girls. The Block Education officer flagged off cycle rally at Gaya and urged the community to change their beliefs and perception towards girls' education.
Maharashtra: Children put up a show
International Child Rights Week celebrations are in full swing in our Maharashtra State Programme. Child Champions from our 'Ride to School' project in Mumbai took the lead and showcased their creativity, talent and enthusiasm through a child-led cultural event organized on November 14. There were dance, skit-plays and songs which were followed by children sharing their experiences and challenges.
These children come from our project in Govandi slums where we are helping street, working and slum children to move to the path of education and adopt better health and hygiene practices. Each performance was embedded with a strong social message on issues like newborn and maternal health, personal health and hygiene and education. Child Champions were honoured and recognized for their continuous efforts in addressing urban malnutrition. About 240 children took the pledge of becoming a role model of positive change in their community.
Rajasthan: Children's Film Festival Organised
As part of our UNCRC Week of Action, we are organizing a week-long Children's Film Festival in rural Alwar (Rajasthan). The festival kicked off on November 13 with the screening of the movie Mary Kom. The festival saw participation from more than 500 children, volunteers, teachers and village elders. Children were sensitized on what their rights are and what they should do if they (rights) are violated. Community members took pledges to ensure that 'Every Last Child' in their area gets to enjoy their rights.
Delhi: Children present their demands to the Area Councillor
To kick off the UNCRC Child Rights Week in Delhi, 17 children from our project in Rohini (North-West Delhi) met the Ward Councillor of their area, Mr. V.P. Pandey and shared their issues and demands with him. Children have called this campaign 'Project ViR' (Vishwa Raksha) within which they will share Global Goals-related issues in their community with their elected representatives and ask them to also become a 'ViR'.
They had a long discussion with Mr. Pandey on sanitation and health issues in their areas and discussed best ways of resolving them together. Mr. Pandey urged the children to make this discussion a monthly activity and to share their thoughts with him. During this week, our children will reach out to 17 Ward Councillors in Delhi.
Official Launch in Mumbai
On November 14, we kicked off the UNCRC week action by organizing a forum to provide children with information, support and an opportunity to create a dialogue. Organized jointly with Global Citizen India and The World's Largest Lesson, we brought together children in Mumbai to voice their demands for a fairer, safer and healthier future.
Children put forth the Charter of Demands to Mr Abhay Narayan Tripathi, Secretary Maharashtra State Commission for Protection of Child Rights and Swati Kumar, Head of Policy, Global Citizen India. The children's Charter of Demand's will act as a guide for policy makers to achieve the Sustainable Development Goals in Maharashtra and across India. The International Child Rights Week campaign will culminate at the Global Citizen Festival India on 19 November in Mumbai. Here 60,000 people will gather to raise awareness for quality education and gender equality for every last child. These issues will also be addressed in the World's Largest Lesson comics, shared to children by Bal Raksha Bharat to ensure that awareness spreads beyond the festival to all young people.
Bal Raksha Bharat's board member, noted actress and activist Ms Swaroop Rawal interacts with our Child Champions. Also present with her is Ms Swati Kumar, Policy Head for Global Citizen India.