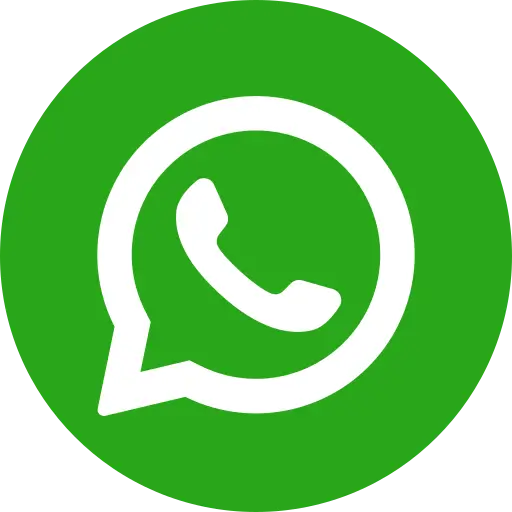 Girls in India battle safety issues on an everyday basis. Being a girl in India is synonymous with fear – a fear that lurks in dark alleys and public spaces. As per the findings of Bal Raksha Bharat's 'World of India's Girls 2019 (WINGS 2019) Report', 60 percent girls feel unsafe in areas with inadequate lighting.
Building a safer India for girls and women requires Active Citizenship and collective effort. Each one of us needs to play a role to draw attention towards the crying need of making public places safer and thus more accessible for women.
 In order to address this issue, together with popular youth platform Yuvaa, Bal Raksha Bharat is running the #LightUpHerLight campaign. Through this campaign, which runs from 11 October 2019 (International Day of the Girl Child) to 24 January 2020 (National Girl Child Day), we are engaging with the communities and symbolically lighting up dark spots in various parts of the country. The idea is to shine spotlight on the pressing problem of unlit public spaces in India, through which safety of girls and women is severely compromised. We are urging the girls and women to reclaim spaces for them. 
Here is how the movement has been unfolding on the ground, bring together children, girls, women, communtiy leaders and government officials – all voice the demand to #LightUpHerLife. 
December 15, Jaipur
People in Jaipur came together and lit up the area around the Albert Hall Museum.
December 11, Lucknow
Children and community members came together in Lucknow's Tellibagh area which has several dark spots. A candlelight rally was organised where everyone came together to urge the authorities to take action and make area safe for girls.
December 9, Anantpur
Our team from Settipalli Village in Penukonda Block of Anantapur District in Andhra Pradesh engaged with the local community and organized a #LightUpHerLife candlelight rally. Community leaders, women, local traders, Self Help Group members and others congregated to light up public spaces in rural areas. Two spots were identified that need proper lighting facilities.
November 30, Kolkata
Bal Raksha Bharat's #LightUpHerLife campaign was received with great enthusiasm in Kolkata. The idea was simple: Lighting up of unlit lanes and dark streets can go a long way in making India safe for women and girls. Adolescents from our project on vocational training, 'New Horizons' came together for endorsing the importance of livelihood and social security schemes in ensuring girl safety. Community engagement events were organized in rural and urban areas of North 24 Paraganas district of West Bengal. Different youth-led activities like girl rallies, cycle rallies, poster exhibitions, community quiz, sports activities and others were organized to disseminate messages on the issue among the community and government stakeholders.
November 28, Hyderabad
Children from our prgrammes in Balapur, Hyderabad met the local civic officials to ensure that there are enough lighting facilities provided on the streets of Balapur slum area. Balapur slum pocket lacks street lighting and children and girls feel unsafe going out in the evening. 
November 26, Patna and Tonk
Adolescent Girls from Bal Raksha Bharat's programme in Tonk, Rajasthan submitted a Charter of Demands to District Collector Kishore Kumar Sharma. Girls demanded a stop on Child Marriage in the area, regular availability of sanitary pads, availability of clean toilets, appointing more teachers and a safe environment. Girls were also informed about how to report cases of violence through Childline and Women helpline.
Bal Raksha Bharat inaugurated a 2-day Kishori Mahasabha event in Patna Bihar, the event saw participation from more than 100 adolescent girls from District Gaya, Patna and Sitamarhi. The girls discussed issues related to Child Marriage, life skills training and livelihood support. Dr N. Vijayalakshmi, IAS inaugurated this session.
November 25, Sitamarhi
Adolescent girls with torches in hand came together in action to support #LightUpHerLife campaign and to raise a call to make India safe for girls by lighting up the unlit areas in Sitamarhi, Bihar.
November 21, Jodhpur and Jharkhand
Towards the close of United Nations Convention on the Rights of the Child (UNCRC) week in our child champions submitted a 'Charter of Demands' and a report on girl safety statistics to District Magistrate, Prakash Rajpurohit in Jodhpur, Rajasthan.
A children's rally was organised in Gumla, Jharkhand, with an aim to highlight the importance of girl safety in the area.
November 15, Madhya Pradesh and Rajasthan
Bal Raksha Bharat's #LightUpHerLife campaign reached the far-fetched districts and villages of Madhya Pradesh. Adolescent girls and community members came together for on-ground mobilization in village Gurikha, Madhya Pradesh. Similar scenes were witnessed in villages in Western Rajasthan – the critical areas of operations of Bal Raksha Bharat's project 'Marriage No Child's Play'.
October 26, Jharkhand and Assam
Diwali celebrations were marked in a unique way in our intervention areas in Assam and Jharkhand. All the unlit areas of Ranchi's Hatia railway stations were lit up. In several parts of rural Jharkhand, young children, their parents, and Anganwadi workers came together and took out a candlelight march carrying banners with messages on women's security. In other areas, children lit up beautiful rangolis – a way they found to mobilize Panchayat bodies. Similar scenes were witnessed at tea plantations in parts of Assam, where children and their families came out in strong support of the campaign.

Also Read:
Spotlight on Street Children Provided by Bal Raksha Bharat's Study across 10 Cities
Philips and Bal Raksha Bharat Collaborate to Fight Childhood Pneumonia in India