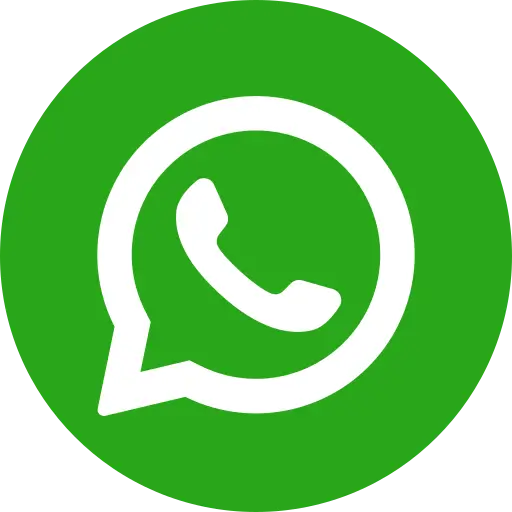 New Delhi, May 3: India ranks 73 out of 77 middle-income countries rated for the "Best place to be a mother," according to a new Bal Raksha Bharat report.
The State of the World's Mothers 2010 report released today by Bal Raksha Bharat illustrates with examples from around the world that providing mothers with access to education, economic opportunities and maternal and child health care gives mothers and their children the best chance to survive and thrive. The Mothers' Index highlighted in the report is based on an analysis of indicators of women's and children's health and well-being. Despite progress in reducing maternal mortality and child mortality, India still ranks 1 out of 12 countries that account for two-thirds of under five and maternal deaths in the world.
The report further states that countries must invest in female front line health care workers to address the global shortfall of 4.3 million health care workers needed to end preventable maternal and child deaths. In India, the shortfall of ASHA workers is estimated at a huge 74,000 (government norm is one Asha for 1000 population) and ANMs at 21,066 (one ANM for 5000 population in plain areas and 3000 for rural areas).
Shireen Vakil Miller, Director of Advocacy, Bal Raksha Bharat, said: "The NRHM prioritised female health workers from the communities, however there still remains an acute shortage and training requirement. We have to close the health worker gap and women have to be part of the equation to save the lives of other women and their children."
"The health of a woman is closely linked to her educational status and socio-economic status. Despite maternal mortality rates showing a decline in India, thousands of women are still dying every year because they cannot access the most basic health care facilities or if these are available, are of poor quality," Ms. Miller said. "We know that in large parts of India, social and cultural norms represent an additional barrier to basic health care for poor women with little or no education. They have little control over resources in their own home. Many women aren't permitted to seek health care if they can't get it from another woman – even when it could save their life or their baby's life."
Every year, close to two million children die before their fifth birthday and around 67,000 women die annually from complications related to pregnancy and childbirth. It is estimated that 74 per cent of mothers' lives could be saved if they had access to a skilled health worker at delivery and emergency obstetrics care for complications, and 63 per cent of children under 5 could also be saved if all children were to receive a full package of essential health care that includes skilled birth attendance, immunisations and treatments for pneumonia, diarrhoea and malaria.
"If every pregnant mother and sick child had the option to see a doctor in a clinic, that would be good news but we know that is far from the reality in rural contexts and why, even in urban contexts," said Ms. Miller. The Janani Suraksha Yojana scheme started with a great deal of good intention has not been able to make the desired impact, especially in the States with high maternal and child mortality rates and has been bogged down by irregularities as suggested by a recent report by the Comptroller and Auditor General.
When institutional care is not available or poor in quality, it is critical to have health workers rooted in the community to reach out to mothers and their newborns. "With relatively modest investments in basic training, supervision and support, female frontline health workers can promote and deliver low-cost, proven health interventions that can save the lives of thousands of mothers and their children each year," Ms. Miller said.
The report lays out evidence that even women with limited formal education can be trained to successfully deliver lifesaving services – such as breastfeeding counselling, post-natal care, vaccines and antibiotics. It also highlights the critical need for midwives to close the gap in skilled attendance at birth.
"Without putting more women on the front lines of health care provision, we will never overcome the extreme shortages that are deadly for poor children and women," Ms. Miller said. "The wonderful added benefit of training women is that it encourages female education and workforce participation, which are also linked to better health and economic security for mothers and their children."
Success stories explored in the State of the World's Mothers report include:
Nepal: The deployment of 50,000 Female Community Health Volunteers has helped Nepal cut maternal deaths by half in 20 years and be on track to meet the U.N. Millennium Development Goal 4 of reducing childhood mortality by two third by 2015.
Bangladesh: This poor country has already cut under-5 mortality by 64 per cent since 1990, and is also on track to meet the goal of reducing child deaths by two-thirds. Female fieldworkers who make home visits have played a critical role in delivering family planning services and reducing the number of high-risk pregnancies in Bangladesh. In another project, supported by Bal Raksha Bharat, home visits by female community health workers offering prenatal and postnatal care reduced newborn deaths by 34 percent in targeted rural communities.
Indonesia: The government's "midwife in every village" program has contributed to a 42percent drop in maternal mortality since 1989. More needs to be done, however, to reach those women who still deliver in the absence of a trained and skilled health provider.
Afghanistan: One in four children dies here before age 5, and the report's Mothers' Index ranks Afghanistan as the worst place in the world to be a mother. Yet, there are signs of real progress. A government initiative to increase the number of midwives is slowly increasing access to prenatal care and skilled attendance at birth. A new Lancet study suggests a 20 percent drop in maternal deaths between 2000 and 2008. Still, mothers in Afghanistan in face a 1 in 8 lifetime risk of dying of pregnancy-related causes, versus 1 in 47,600 in Ireland.
Join us in making a lasting impact!
Donate now