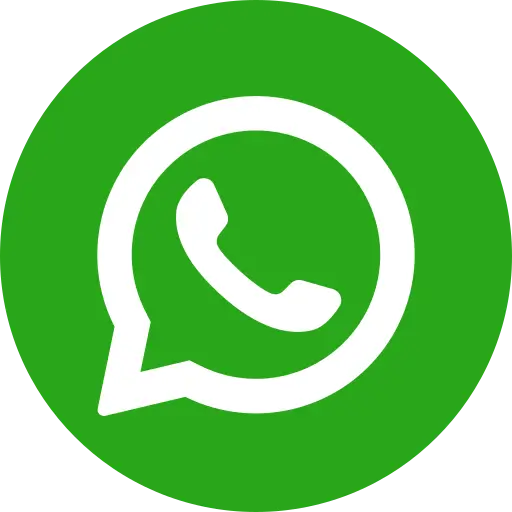 23rd and 24th July 2016 saw Assam and Bihar devastated by high-intensity flooding caused due to overflowing of the Brahmaputra River and its tributaries, in the wake of a powerful monsoon. The river crossed a danger level, and this has affected the lives of over 35 lakh people across 18 districts. Till July 30, 29people died in Assam due to floods.In Bihar too, the situation remains critical with as many as 27 lakh people being impacted by floods.Survivors have been assisted by the army and relief workers coming from various civil society organisations. Lakhs have been moved to relief camps and they grapple with acute shortage of water, food and proper shelter.
People affected
Of the disaster struck, almost 40% are children, and about a third of them fall in the Severely Affected category. Flooding has also triggered in other rivers in the region, like Burhidehing, Subansiri, JiaBharali, Puthimari, Beki and Sankosh. The largely agrarian region of Assam has seen damage to 99,416 hectares of standing crops.Civic infrastructure like roads, bridges, embankments as well as essential services like communication and transportation have been badly hit.
Bihar – the numbers
According to a report from the Department of Disaster Management, nearly 27 lakh people in 12 Bihar districts have been affected, Eight of Bihar's 38 districts (Purnia, Kishanganj, Araria, Katihar, Madhepura, Supaul, Darbhanga and Bhagalpur) are severely hit, and Kishanganj has seen flooding span across the district. Over 6,000 hectares of crops have been ruined here.
Government's relief, rescue and rehabilitation efforts
Assam Government's response:
Relief resources are being provided through 220 relief camps and 130 relief distribution centres. These include rice, dal, salt, oil, tarpaulin, mosquito net etc. being given to the people in the relief camps to fend off the spread of malnutrition, starvation, and disease. Over 88,000 flood victims have reached out to the camps, while evacuation is ongoing, supported by a combined operation involving the National Disaster Response Force (NDRF), State Disaster Response Force (SDRF) and Indian Army. 
Bihar Government's response:
338 government boats and 203 private boats have been deployed for evacuation, and 194 relief camps have been set up. These camps have taken over 52,000 of the survivor population, and 46 medical teams are working round the clock for their aid. Survival rations distributed include chura (Beaten Rice)- 36,040 kg, jaggery- 4279 kg, 2990 matchboxes, candles packets- 2990; kerosene oil- 200 liter; polythene sheets- 3861; food packets- 520.
Bal Raksha Bharat's immediate, life-saving response
Post extensive need assessments, Bal Raksha Bharat is assembling relief resources and shipping them out to the relief camps set up in the disaster-struck regions. The first phase will see relief consignments and support in the district of Dhemaji in Assam.The NGO is assembling care packages comprising water, food, non-food items (tarpaulins, hygiene kits, floor mats, etc.) as well as other much-needed items for the affected children and communities based on progressive assessments. You too can support an NGO and contribute your bit in relief response.
How can yousupport an NGO engaged in these relief efforts
The foremost thing you can do is donate money, used to rapidly procure resources while also ensuring a constant stream of relief services and goods can be provided. When you donate to NGO raising funds for disaster relief, you are providing the fastest form of relief, as disaster relief is incredibly expensive, considering the long-term costs of rebuilding the damaged communities while keeping children safe from disease, the preying eyes of child exploitation, and illiteracy.
The NGO needs financial support for 3 categories of rescue and relief supplies:
1. Water, Sanitation and Hygiene (WASH)
To prevent the outbreak of health issues like dehydration, cholera, and waterborne disease, the NGO's Water, Sanitation and Hygiene (WASH) inventory includes hundreds of litres of safe drinking water, Hygiene kits, ORS and water purification sachets. Food baskets also need to be immediately rushed and replenished at the relief sites to fight starvation and malnutrition-related health issues.
2. Shelter
Ground sheets and floor mats, as well as Tarpaulin and make-shift tents provide immediate shelter at relief sites. Solar lamps are essential in the absence of electricity, and mosquito nets prevent the outbreak of malaria and dengue.
3.Food security
Agrarian families have lost their livelihood due to loss of agriculture lands and livestock. Food security needs to be provided on a priority basis as part of the recovery strategy.
Conclusion
Bal Raksha Bharat has been a leading force in rescue and rehabilitation of communities during disasters. The NGO's emergency response approach empowers affected families for a quick recovery to fight child mortality, and also rebuild their lives. Bal Raksha Bharat employees, partners and volunteers are trained to execute an Emergency Preparedness and Response Plan (EPP), and also run child-centred and community-based preparedness programmes across vulnerable communities. Survivor children can continue with their schooling after disasters, and Child-friendly Spaces are set up for children's psychological needs and to undertake nutrition and health assessments.