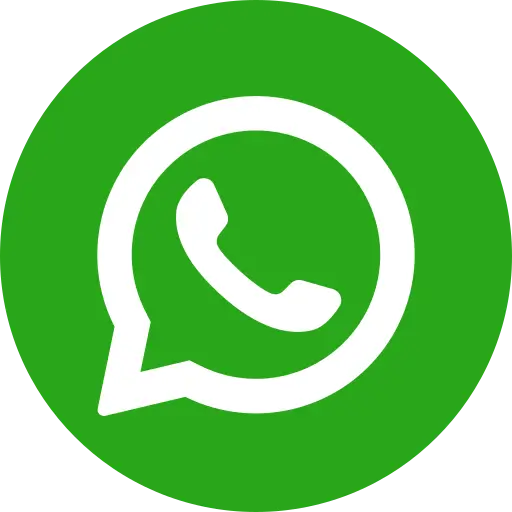 Press Release
Five Changemakers Nominated for International Children's Peace Prize 2020
New Delhi, 21 October 2020: Five girls associated with leading child rights organisation Bal Raksha Bharat in India have been shortlisted for the prestigious International Children's Peace Prize 2020. The Changemakers who qualified for the coveted award are among the 142 nominees from 42 different countries. They have been selected for their exemplary work to promote children's rights and better the situation of vulnerable children.
They are:
Poonam Nikam from Nashik – for her work with adolescents on issues related to puberty, menstrual hygiene & for advocating water, sanitation & hygiene practices
Nazreen from ​​Govandi from Mumbai – for her work on life skills and sexual and reproductive health and rights (SRHR)
Jashoda from Ashapura, from Osian in Jodhpur- for her work to end violence against women and girls
Vasundhara from Darda Turki village in Tonk district of Rajasthan- for her work to end child marriage and on sexual and reproductive health and rights among girls
Nausheen from Bihar– for being a strong voice against child marriage and other gender stereotypes
Lauding the achievement of these children, Sudarshan Suchi, Chief Executive Officer, Bal Raksha Bharat, said,"At Bal Raksha Bharat we believe that real and lasting change for Every Last Child is only possible when children are part of the process of making it happen.  This spirit defines not just what we do but how we do it.  We are immensely delighted to learn of the nominations of the five girls for this prestigious global award. These are children, often from marginalized communities and facing severe challenges of their own, whoare committed to help other children, their communities and the nation at large. This recognition on national and international platforms gives Changemakers, such as these children, a much-needed boost to carry on their work and also helps to draw more support for child rights.  Celebrating them is celebrating hope and resilience of Every Last Child!"
Also known as SWAACHTA DOOT – Nashik's Poonam Nikam is a COVID-19 hero, with her untiring work on Menstrual Health Management (MHM) and safe WASH practices during the peak of the pandemic. Poonam emphasizes that MHM is not only for girls but also for boys. She cites an example: "If there is an accidental blood stain on a girl's skirt, she should not be ashamed of it because every woman in every stage of life goes through the same situation and boys should be respectful towards it." She is also trained on the physical changes of adolescence and puberty and says that it is time for physical and emotional change for youth between 10 and 17 years of age. Children need special care and understanding at this time. Poonam insists on creating a platform for understanding on emotional changes and providing information on adolescence.
Nazreen is an active teenage group discussion leader for the program run by Bal Raksha Bharat and Apnalaya in Govandi area of ​​Mumbai. She leads a team of adolescents of 14 children who are trained in life skills and sexual and reproductive health and rights (SRHR). She has conducted 100 trainings in the last six years on malnutrition, sanitation and SRHR. She also counsels pregnant women in her area and makes sure they are registered in the hospital in the first trimester. Nazreen says that "If we want to change the thinking of society, we need to be the change. It is a little difficult, a long process but not impossible."
Jashoda lives in Ashapura, a remote village in Osian, Rajasthan and is now studying in high school, which is 10 km away from her village. She has trained 120 girlsin Life Skills Education and is campaigning to Stop Violence against women and motivating girls to be trained in self-defence. She was recently able to stop four child marriages, 10 girls were motivated for higher education and 500 girls were oriented on preventing violence against women. Jashoda wants to make every girl aware of her sexual and reproductive health rights and plays a catalytic role to connect girls with healthcare providers at the rural level. Jashoda says, "Girls have equal right to participate and make decisions. Their lives and future should not be decided by others. I want to see every girl strong and financially independent."
Vasundhara leads the 'Chuppi Todo' menstrual hygiene campaign in Darda Turki village, Tonk district of Rajasthan. She has trained more than 180 girls through life skills education sessions with the Shiv Shiksha Samiti organization. She has also been crucial in creating awareness against child marriage and on sexual and reproductive health and rights among girls in her village. She has been selected as the media in-charge for the secretary of the Gram Panchayat level girls 'federation and the block level girls' federation. Vasundhara has led campaigns at the block and district levels to hand over the demands of the girls to the authorities and follow them up. She has sought to upgrade the school in Khedula village from 5th to 8th grade, seeking benefits of sanitary napkin scheme in private schools of the village, incinerator for disposal of sanitary napkins etc. A crusader of child rights and dignity to girls, she believes that every village, block, district and state star should have a platform for girls to speak, it can be used to advocate on girls' issues at various levels, to create a federation of state level girls.
15-year-old Naushin from Biharhas seen girls and women face socially inbuilt inequality through social and gender norms from an early age. She conducts sessions on life skills and encourages other adolescent girls in her village to raise their voice against child marriage and various other gender stereotypes. She spoke in front of a Minister against child marriage and the need for skill building with specific focus to encourage girls to engage in vocational activities. Due to her continuous effort, girls have started to refuse to marry before a certain age and now focus on things they want to pursue in life, like education and vocational trainings. In the future, Naushin intends to continue teaching life skills to her adolescent group.
Bal Raksha Bharat works on issues related to education, health, protection and humanitarian/DRR needs of children, especially for those who are the most deprived and marginalized. Bal Raksha Bharat's association with India is more than 80 years old. Visit: www.savethechildren.in
ENDS
For further information, please contact:
Geeta Lama      7708655058    geeta.lama@savethechildren.in