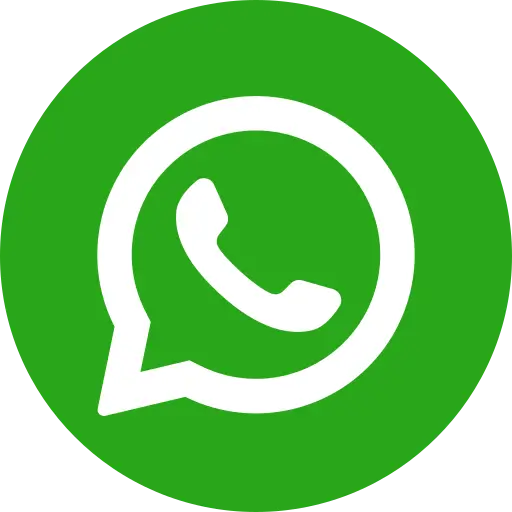 The Internet is possibly the most powerful tool for any project that seeks to achieve consistent, measurable social change over a period of time. It can educate, involve, and become an avenue of fundraising and garnering unprecedented volumes of support, and amplify any real-life campaigns for social change. The nature of the Internet is free and open-to-all, making it resonate perfectly with the goals of charitable institutions, which seek to achieve universal upliftment of the downtrodden. 'Online activism' is today no more a fad that involves sharing viral images, but involves many tangible ways of achieving change – all through the Internet.
1. Donate to charity online
An online donation is possibly the easiest and fastest way you can make a difference to a cause you support. With app-based banking and net banking, you can donate the equivalent of the amount of money you'd spend on movies at a cinema hall, having coffee with friends at an expensive cafe, or that new dress or suit you've been eyeing for a while.
One time donations can be made via your online debit card or credit card account, as well as net banking – you just need to set a registered NGO as a beneficiary, and then transmit money.
And, every donation to a formally registered NGO earns you a tax rebate, which means that NGO donations not only earn you the satisfaction of knowing that you've helped a fellow human in times of need but also can translate to a substantial tax deduction.
2. Support charities by increasing awareness on social media
Are you a social media junkie? Do you have a massive following on sites like Facebook, Twitter and Instagram? If so, you can contribute substantially to an NGO without spending a penny! And it will only improve your social media standing as you will be seen as someone who uses these platforms for a good cause, instead of just seeking attention.
Here's how you can use social media to increase awareness:
i. Share and like posts: NGOs like Bal Raksha Bharat are active on Facebook, Twitter and other leading social media platforms. Following them on these sites gives you real-time access to events, achievements, campaigns, and other important updates
ii. Invite friends: From awareness events to fundraising, any campaigns for social good cannot survive without amplification. More and more people need to be involved and engaged so that support is raised in as many ways as possible. The easiest way to do this is to invite friends to like the groups, and then also share essential information like fundraising goals with them.
iii. Retweet: Twitter is a powerful tool for spreading awareness about events, causes and ideas in real-time. Simply hitting the 'Retweet' button adds a lot of mileage to something – the Twitter trends of today become the breaking news of tomorrow.
You can also change your Facebook and Twitter cover pics to showcase support for important campaigns and causes. This is a free, but powerful method of drawing awareness, particularly if you are allied with a popular institution (e.g. a school, college, or a famous personality).
3. Helping poor and the underprivileged by blogging about their difficulties
With the rise of social media platforms, it is easy to find audiences to showcase your beliefs, ideas, creativity. Serious bloggers today are revered, often respected more than journalists, for their commitment to causes. It is easy and free to set up a blog, and anyone can begin writing about contemporary social issues, and the NGOs and other initiatives to provide aid and support. The social media teams of NGOs often reach out to these bloggers to provide data about their ongoing work, events, campaigns and more. Many bloggers are famous simply because they effectively curate social campaigns locally as well as internationally, and become a source of inspiration for others.
4. Become an online fundraiser, encouraging others to contribute to equitable economic growth
Along with making one-time or regular donations, you can also assist an NGO in its funding goals. NGOs like Bal Raksha Bharat are running several projects simultaneously. This necessitates the need for constant fundraising, especially in disaster situations.
i. Crowdfunding
There exist a variety ofcrowdfunding platforms  to tap into a socially conscious audience willing to sponsor causes. With the advent of micro-funding platforms like Bitcoin, funders can provide a donation which is as small as a few cents – but these donations surprisingly add up when massive awareness is created. Crowdfunding sites often set up fundraising targets with regard to goals – e.g. setting up schools, health care centres, water purification units and other deliverables for social good.
ii. Mobilising on-ground activism
Fundraising events like concerts, dinners, telethons also seek to drive brands, philanthropists and the common public to donate and pledge large support. To popularise these events, and ensure these enjoy real-time traction to increase visibility, a social media push is needed which can only be achieved through influencers.
Conclusion
It's a small sacrifice, but every single act that you perform, even if it is just 'liking' a post by Bal Raksha Bharat, goes towards giving a new lease of life to the children in need. This is because it drives a social momentum – at least one of your few hundred friends and followers on Facebook and Twitter will see this, and possibly give a little bit. With such powerful return on investment, surely even those with the most conservative of bank balances can definitely give back to their communities, even if it is from the comfort of their air-conditioned rooms and offices.