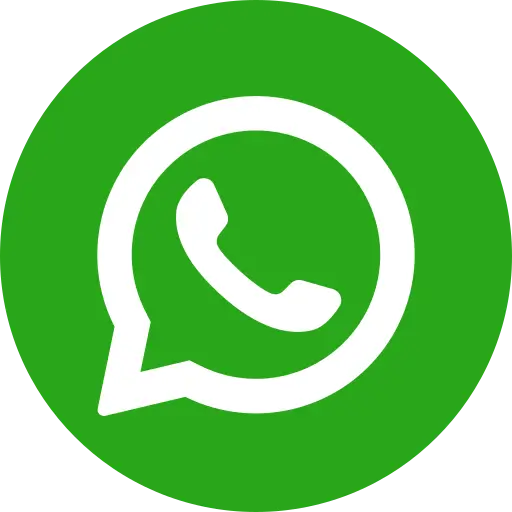 Severe cyclonic storm Vardah pounded Chennai at an unprecedented 140 Kmph for 90 minutes on Monday, December 12th 2016 afternoon, until it crossed the city and travelled inland brining at least 10 cm rainfall and claiming 10 lives. The cyclone has left a trail of destruction in Chennai and nearby areas such as Thiruvallur, Chittoor, Nellore have been severely impacted. Rains are expected to continue in coastal TN and Andhra. As a part of Bal Raksha Bharat's FIRST RESPONDER approach to disasters and emergencies, we have mounted a relief to those affected so that they can switch back to normal life and no children and adults are endangered due to disease & lack of sanitation, hunger, distress and break in education/trauma.
Every donation counts.
To support relief work by donating, click here.
Summary:
The cyclone Vardah ripped through Chennai and adjoining districts of north Tamil Nadu and south Andhra Pradesh at wind speeds of up to 90 kph on Monday, paralysing life and leaving a trail of destruction in its wake. 
Ten people were killed, the National Disaster Management Authority said, and scores injured as the cyclone landfall made its way through large swathes of southern India. The authorities were yet to gauge the property losses incurred.
The cyclone also wreaked havoc in neighbouring Andhra Pradesh, especially Nellore and Chittoor districts. High velocity winds of up to 110 kph blew away the roofs of thousands of huts, and uprooted trees as well as electric poles.
According to reports, heavy rains ranging from 3 cm to 10 cm lashed several parts of Nellore and Chittoor district. Pilgrim flow to the Tirumala temple was impacted, with water flooding its premises.
General impact data      TN 
Loss of Lives:     4
No of districts inundated:      3 
   
Tamil Nadu:
Thiruvallur District:
The cyclone coupled with rainfall worsened the situation at Ponneri area of Thiruvallur district where nearly 15 villages have been flooded with water. People are sheltered at 10 camp sites. Ambulance and
Fire Service Engine are standing at coastal villages for rescue operation.
Life has been crippled as numerous roads, rail tracks, agriculture fields and villages have been flooded. Rescue operations have started and the Defence forces along with the National Disaster Response Force have reached Chennai to save lives. Schools have been closed. In many parts of the Ponneri, residents have opened doors for stranded people. The meteorological department has predicted heavy rains for next 24 hours in Tamil Nadu and Puducherry.
With many parts of Ponneri, Chennai and Kancheepuram water logged, daily life has been hampered. Trees around the road side have fallen and hindered the traffic situation. All modes of transport–air, road and rail services remain suspended due to the unprecedented deluge, leaving thousands of passengers stranded at the airport and various rail terminals. Suburban rail services also remained suspended.
Normal life in the city and suburbs were completely disrupted by lack of public transport, power and essential supplies as movement of vehicles was largely curtailed because of Vardah and rainfall in the city. Electricity has been cut off in most parts of the city as a precautionary measure while people went without essential supplies.
Moreover, continuous rai, n and wind speed around 140 kmph is continually hampering peoples normal life. There is a high need for relief and early recovery assistance for the people in the area.
Andhra Pradesh:
Cyclone Vardah intensified into a severe storm and Chittoor and Nellore have been affected. Government and partners have evacuvated people from 255 villages. Out of 40 villages in this area, where Bal Raksha Bharat is working, 8 have been severly affected. 15 shelters have been set up in schools to help the people of this area. 7 mandals have been impacted out of which 4 have been severely affected. 9 villages in Sullurpeta, 4 villages in Tada and 7 villages in Vakadu have been impacted. In total, 20 villages and approximately 3000HH have been impacted. These are the villages where Bal Raksha Bharat has been implementing a DRR initiative.
Bal Raksha Bharat DRR task forces: 
95 families were evacuvated with the help of local officials and Bal Raksha Bharat trained task force members to safer places as the backwaters and the sea water flooded the village.
Roads have been cut off at Govindpalli palem and Kota Mandal. Shelters and community kitchens have been setup to help the victims.
List of the villages with no. of families we're planning to reach in Nellore District:
Anjalapuram:    93
Thammanipatnam:    198    
Whitekupam:    121
Momidi:    413    
Sidavaram:    244
Dugrajpatnam:    576    
Sriniwasatram:    216
Govindpallipalem:    268    
Thuplipalem:    379
Srinivasapuram:    200    
Duggarajapatnam:    576
Recent context developments:
Soon after the landfall in Sriharikota in Andhra Pradesh and its movement progressively towards Tamilnadu and making a final landfall in Chennai, Bal Raksha Bharat teams in Andhra Pradesh and Tamilnadu had been coordinating with Block and District level officials towards a harmonized response. Bal Raksha Bharat and Local partners trained task forces at the community level have played a major role in evacuation as well as protecting lives.
Currently, rapid assessment has commenced. 
Initial Rapid Assessment findings: – 24hours after cyclone made landfall
Initial Rapid Assessment team visited 5 villages in Nellore District of Andhra Pradesh. The villages are Madavapuram and Anjalapuram in Vakada Mandal; Two villages in Sulurpeta mandal and one village in Tada mandal. The village in Tada Mandal is completely fisher community who have lost their nets and boats (huge damage to their livelihoods) and 30% of them have lost their houses. In the villages of Vakada mandal, the saline water gushed in last night and contamined the entire water sources.. The people here do not have drinking water, nor water for washing and cooking. Water is a huge need currently. In these five villages there are approximately 500 households
Further, food, water chlorination tablets, hygiene kits are an important first need.
In Tamilnadu: the team is still forging forward to access the isolated villages in Ponneri (75kms from Chennai city). There are approximately 18 camps, 8,000 persons taking shelter.. Electricity and phone lines are still cut off..
In the suburbs of Chennai and on the way to Chingleput, there is a quarry workers settlement of approximately 3,000 households who are also severely affected. They belong to Dalit community.
Overview of Bal Raksha Bharat response 
Bal Raksha Bharat is proposing to mount a Category 4 response with an initial target of 3,000 Households – approximately 13,500 population (including 5,670 children).
In the the immediate response phase, Bal Raksha Bharat would like to provide water, water purification tablets, hygiene kits, tarpaulins, floor mats and cotton blankets… Food requirement will be provided as per the local nutrition deficiency and households losing their grains and cooking utensils.
Bal Raksha Bharat is present in Tamilnadu and Andhra Pradesh. Bal Raksha Bharat India has a full-fledged state programme offices. In the last 3 years, we have mounted more than 3 humanitarian responses (Floods, Cyclone, Drought, etc.).
We are currently implementing Resilience Building project in Coastal villages.
•    Bal Raksha Bharat has local task forces who have been provided the task force kits for Early Warning, Search and Rescue as well as first aid and local relief management. They are activated.
•    Village Disaster Management committees are in regular contact with Mandal and District level department 
•    Disaster Management Resource Center at Panchayat level is in coordinatioin with District in order to receive warnings from Indian Metrological Departmental Sites.  
•    State programme staff is in regular communication with Deputy Director of IMD and telephonic communication with District level PNGO, DMRC-In charge & Community. 
In addition, Nationally, Bal Raksha Bharat has pre-stocks ready to be deployed. 
From the rapid assessment, Immediate Critical Needs are:
Based on the situation update, following are critical requirements:
Water, Sanitation and Hygiene (WASH):
•    Safe Drinking water 
•    Hygiene kit
•    ORS demo
Non-Food Items:
•    Mosquito Nets
•    Solar lamps
•    Blankets and warm clothes
Shelter 
•    Ground sheets / Floor mats
•    Tarpaulin or make shift tent
Food Security and Livelihoods
•    Food Basket
Every donation counts.