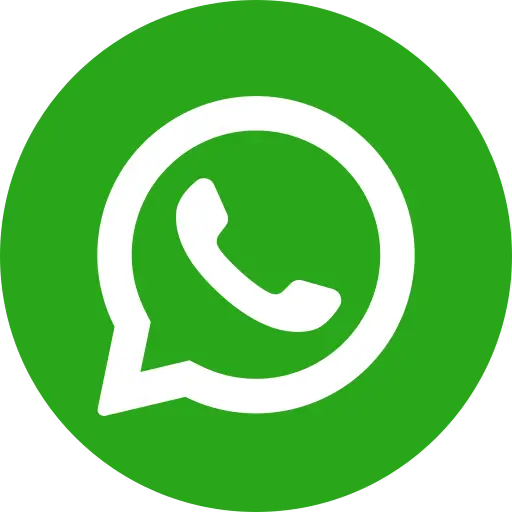 To understand the possible causality between malnutrition and stunted growth of a large number of Indian children, it is first important to understand the numbers. For example, 1/4th of all children (under the age of 5) across the world have stunted growth which means they are short for their age. This may seem high until you consider a shocking statistic here in India: 40% of all Indian children under the age of 5 are stunted, across all economic groups. One of the easiest things you can do if you find this concerning is to donate online to charity, specifically the one known for fighting against malnourishment and poverty. This means you must support an NGO like Bal Raksha Bharat, among India's pioneers in fighting infant death and child mortality.
Factors linked to stunted growth in India
In a 2009 paper (Food and Nutrition in India: Fact and Interpretations), Nobel winner for economics, Angus Deaton explained how malnutrition in India is not just related to calorie intake, but the kind of calories being consumed. India's dependence on a carbohydrate-based diet means the daily food intake of most people lacks in protein and fat, essential for growth, and disease-fighting immunity, critical at a young age. He has also blamed poor maternal health (important for resistance to diseases and nutrition value of breast milk), and another factor – inadequate sanitation. Stunting is therefore not a standalone issue, but as a marker for many developmental problems, according to Dr. Armida Fernandez, former dean of Mumbai's Lokmanya Tilak Hospital, and founder of the NGO SNEHA (Society for Nutrition, Education and Health Action).
Maternal health and nutrition
Stunting also correlates with maternal health – specifically, what mothers are fed. This can be measured via poor pre-pregnancy body-mass index (BMI) and poor weight gain during pregnancy. Blood and urine micronutrient deficiency is another key marker, all of which can lead to low birth weight, damaging the physiological development of a child. Even in a thriving metropolis like Mumbai, over 70% of pregnant women suffer from anaemia. Clearly, years of poor nutrition cannot be erased in one generation.  But there is a lot of demographic dividend that can be reaped from 1.2 billion healthy, happy productive Indians.
What causes poor maternal nutrition?
One important causative factor is the low status of women in many Indian households: women eat last in many Indian households, even when they're expecting. And when they do reach maternity, the nutrition deficit they've been subjected to over the years begins to take a toll on them. And even then, upon pregnancy, they gain only half of their recommended weight. When they end pregnancy and finally deliver, they are "weighing less than the average woman in sub-Saharan Africa" who has just begun pregnancy, according to Diane Coffey (Proceedings of the National Academy of Sciences).
India' nutrition problem
India is currently an epicentre of global malnutrition, even worse than Burkina Faso, Haiti, Bangladesh or North Korea. Most children in Uttar Pradesh, India's densest state by population, under age 5 are stunted. India ranks among countries with far lower GDPs on the 2014 Global Nutrition Report (including Sudan, Somalia, and Ethiopia), despite decades of investment in child malnutrition programs.
The role of hygiene 
According to a trial by Stanford University among communities in the Republic of Mali, West access to toilets has helped improve child growth. To exacerbate the poor dietary intake of Indian children is another problem – open defecation. 50% of Indians still defecate outdoors, causing children to pick up parasites and chronic infections via the intestines. This impairs the intestine's nutrient-absorbing ability.  This causes high incidence of diarrhoea among children under 5 and the diseases is a leading cause of under-5 deaths in India. 
Conclusion
Although malnutrition continues to be a menace, India's war on malnutrition has truly taken off. According to officicla nutrition data,  end-2014 results showed the first signs, by dramatically reducing the number of underweight  as well as stunted kids from 48 % to 39 % (2005-6 and 2013-14 respectively). This translates to 14.5 million fewer stunted children, a big achievement for India. 
Significant credit can be given to the work of NGOs like Bal Raksha Bharat, which pioneered the 'No Child Born to Die' philosophy to fight infant and child mortality across India by fighting malnourishment as well as illnesses that kill young children. This translated into not only prevented action, but also navigating children through emergency situations into a healthier future. This is done in sync with grassroot centers like the Malnutrition Rehabilitation Center in Tonk, Project Karuna in UP and Bihar, Project Aaharam in Tamil Nadu and 'Shubh Aarambh' in Maharashtra which provide much needed rehab to the malnourished, as well as resources to mothers, health workers, and families.
Today, if you donate to UNICEF missions to fight such horrors, or to an NGO like Bal Raksha Bharat, you are directly ensuring that one less child goes home hungry.