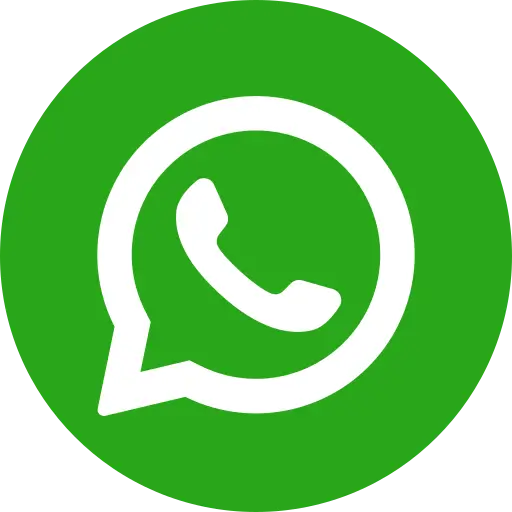 PRESS RELEASE​
Kavita Jain, Minister WCD, Haryana highlighted the need for sensitizing community at Bal Raksha Bharat's leadership summit on Gender based Violence.
Chandigarh. April 27, 2017: Speaking at the Leadership Summit on Gender based Violence and Launch of Mobile Caravans organised at Haryana Niwas in Chandigarh by Bal Raksha Bharat and State Commission for Protection of Child Rights (SCPCR) in Haryana, Smt Kavita Jain, Minister WCD, Haryana, highlighted the need for sensitization of masses on changing perspective towards girl child.
The minister said, "We have been able to improve the sex ratio in Haryana, but we can't stop there. We need to change the mind-set. We need to ensure that girls get the same rights as boys. We need to bring an end to gender based inequality and it is only possible by bringing girls into social, political and economic sphere." She also appreciated the efforts of Bal Raksha Bharat and SCPCR for holding Leadership Summit on gender based violence and implementing grass root awareness campaigns.
The minister flagged off three-mobile caravans having the message: 'Identity is different, Rights are one' which will reach out to 230 villages of Hisar, Sirsa and Fatehbad districts of Haryana. The innovatively designed vans will use a mix of infotainment techniques to educate the community about the sensitive issue of Gender-based Discrimination. Each van is equipped to show a feature film highlighting methods to report female feticide incidences and also has a nukkad natak team which will initiate discussions about giving equal treatment to boys and girls.
Jatin Mondar, Project Director, Bal Raksha Bharat, said, "Bal Raksha Bharat's goal is to strengthen the communities to fight violence against children and women and this Summit and Mobile Caravan campaign is the beginning of an action movement to achieve our goal."
Recognizing the initiative of Bal Raksha Bharat, Jyoti Bainda, Chairperson, HSCPCR. said, "We do not need a male or female dominated society. We have to work towards an equal society. The mobile caravan campaign will take this message to villages, where the need for sensitization is the most,"
The summit was supported by US Embassy, Department of State. "The US embassy and Bal Raksha Bharat have a shared goal of working with the local communities and making a lasting change in the mind-set of people on reducing gender based discrimination. This collaboration will help children of India progress and make India a superpower," said Jake Miner, Political Officer, US Embassy, Department of State.
At the event, representatives from State Commission for Protection of Chid Rights, University of Punjab – Department of Sociology spoke about their research and findings on the issue of dealing with Gender Based Discrimination and Violence.
Bal Raksha Bharat has been building capacity of Child Protection Committees and Children's Groups in 230 villages of Haryana to tackle the issues of gender based violence. The Child Rights Champions, who have worked on resolving children's issues, also spoke at the event. "We are protecting girls against ill practices such as child marriage, eve teasing and female feticide in our villages. We want government to strengthen Child Protection Committees in all villages of Haryana to ensure protection of children and women," demanded Varsha Rani, a 15 year old child champion from Sirsa.
Representatives from Department of Women and Child Development, District Child Protection Officers, Department of Education, Department of Labour and State Legal Services Authority also participated in the discussion and presented their views. The event ended with the minister and participants making pledge about treating boys and girls equally.
About Bal Raksha Bharat
Bal Raksha Bharat works across 20 states of India and it focusses on issues related to education, health, protection and humanitarian/DRR needs of children, especially for those who are the most deprived and marginalized children.
Bal Raksha Bharat is implementing a project to strengthen child rights in 550 villages of Bathinda, Mansa, Muktsar and Fazilka districts of Punjab.  We are enabling community groups to protect children from child rights violations with support from the concerned government departments. 
About Mobile Caravans
The mobile caravans have been running for past two years and have reached over 300,000 community members already. The caravans have earlier educated community about the child rights and ways to protect children from abuse, neglect, violence and exploitation.
This year the caravans are carrying a message of providing children rights equally irrespective of their gender with the message, 'Identity is different, but rights are one'. This year the campaign is spreading beyond Punjab and also reaching out Haryana, Uttar Pradesh and Rajasthan amplifying its message.
The campaign will demand parents and community members to amend their ways in order to provide equal opportunities and fair treatment to boys and girls.
For further information — including interviews with spokespeople — please contact: Nilesh Nikade Mobile: +91 8727873343 Email: n.nikade@savethechildren.in. Visit www.savethechildren.in