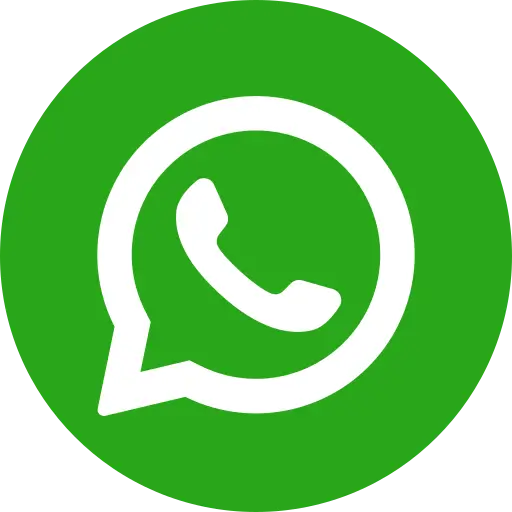 ~ Hold 'Poshan Dialogue' – a multi-stakeholder conference to support & strengthen government mechanism to address nutrition issues ~
 
17th January 2023, Mumbai: Bal Raksha Bharat (also known as Bal Raksha Bharat), a leading child rights NGO, in collaboration with the Centre for Technology Alternatives for Rural Area (CATRA), IIT Bombay, held a day-long symposium to explore the opportunities for multi-sectoral collaboration and coordination to strengthen maternal, infant, and young child nutrition (MIYCN) implemented by various organizations.
The "Poshan Dialogue", in the spirit of Partnership for Nutrition and #TheRightStart is a multi-stakeholder collaboration that would support and accentuate efforts to address nutrition related the issues in the state.
The keynote address was given by Dr. Sila Deb, Addl. Commissioner, MoHFW,GoI. Other dignitaries present at the event included Mr Bapurao Bhavane, Divisional Deputy Commissioner, WCD, Konkan Division, Mumbai, Dr Mahendra Khandagle, Mumbai Municipal Corporation, Dr. Raj Bhandari, Member, Millet Mission, Prof. S.B. Agnihotri Head CTARA-IITB, Anindit Roy Chowdhury, Chief Programmes Officer and Mr. Sudarshan Suchi, CEO, Bal Raksha Bharat (Bal Raksha Bharat).
Dr. Sila Deb, Addl. Commissioner, MoHFW,GoI congratulated the efforts of all stakeholders for coming together in support of the government efforts and highlighted on the immense contribution of Ministry of Health and Family Welfare to achieving the POSHAN Abhiyaan's targets to address nutrition related issues in the country. She mentioned that for concerted efforts in the best interest of the country and its children, a multi-sectoral approach and coordination is required. This needs to be supported with technology enabling solutions for knowledge dissemination. Government of India is making all efforts to bridge the gap and the Millet programme is a fine example of the government's commitment. Inclusion of millets in diet is the simplest way to address issues of malnutrition.
Mr Bapurao Bhavane, Divisional Deputy Commissioner, WCD, Konkan Division, Mumbai added by saying, "In behaviour change communication, language becomes one of the biggest barriers especially in urban areas where there is a presence of multi lingual community. Maharashtra government is determined to address this challenge and welcomes innovative solutions through multi-stakeholder participation and support".
Sudarshan Suchi, CEO, Bal Raksha Bharat thanked all participants, calling collaboration as the key to successful policy implementation. Technological innovations from esteemed institutes like IIT Bombay provide direction to our efforts. He mentioned that it is important that think tanks, academic and research institutions, civil society organisations and various other members of the society come together in support of the government initiatives. It is also important that through right behavior change communication, we create community ownership for the success of schemes like the Millet Mission and Poshan 2.0. He stressed on the use of local diets, farm produce and nutrition gardening which is also the focus of the Government of India
The Conference brought together policymakers, domain experts, practitioners, nutritional leaders, educators, youth representatives, and several partner institutions in the field of transformative nutrition to:
• Share relevant innovative and best practices, case studies, and lessons in the field of transformative nutrition.
• Enable health and nutrition leaders, educators, policymakers, and other stakeholders to unlock and utilize the potential of transformative pedagogies across emerging learning media online and hybrid learning to promote transformative nutrition.
• Articulate and address key issues to advancing transformative nutrition in the current and emerging challenges posed as an outcome of the COVID-19 pandemic.
• Broaden the participants' understanding and knowledge of the fundamental principles, themes, and concepts of IYCF, IM-SAM, MAMI, and MIYCN.
• Sensitize participants in cutting-edge research in the nutrition sector and innovative pedagogies and technologies such as Artificial Intelligence, Machine Learning/Apps.
• Identify the areas of mutual collaboration and strengthen multi-sectoral coordination
The government of India has accorded the highest priority to the issue of malnutrition and is making serious efforts to address this challenge. The recently launched Saksham Anganwadi and Poshan 2.0 is an Integrated Nutrition Support Programme that seeks to address the challenges of malnutrition in children, adolescent girls, pregnant women, and lactating mothers through a strategic shift in nutrition content and delivery, through the creation of a convergent eco-system to develop and promote practices that nurture health, wellness, and immunity. POSHAN 2.0 rests on the pillars of Convergence, Governance, and Capacity-building. These new initiatives and schemes also focus on improving and strengthening multi-sectoral coordination and collaborations.
The government of Maharashtra has taken many new and innovative steps to improve the nutrition status in the state and is also the pioneer state in the country to take a decision to tackle malnutrition in 'Mission – mode. In order to further strengthen the action being taken to reduce malnutrition by the State government, academic institutions, think tanks, development partners, and CSOs need to work in a synergetic manner.
Bal Raksha Bharat has focused programmes supporting government's priority towards the "First 1000 days" for a child, and is spread across the areas of Maternal Newborn Health (MNH), Child Health, Nutrition, Health Systems Strengthening (HSS) and Urban Health among others. On the other side, the nutrition group in CTARA is a team of faculty members, students, post-doctoral fellows and research associates who work specifically in the area of maternal and child nutrition.