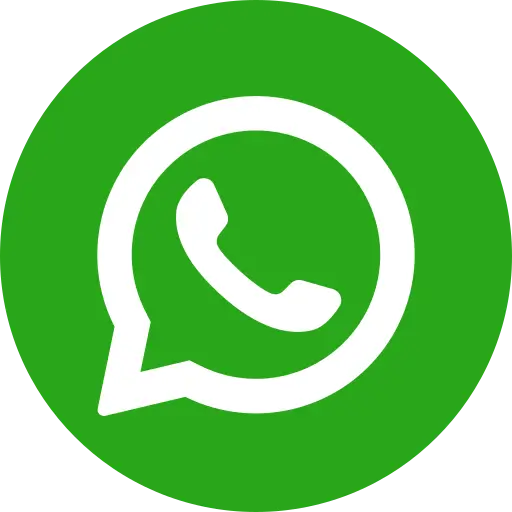 "Every generation of children offers mankind the possibility of
rebuilding his ruin of a world." – Eglantyne Jebb
OUR LEGACY: 100 YEARS OF GIVING EVERY LAST CHILD #THERIGHTSTART
One hundred years ago, our founder Eglantyne Jebb raised her voice to advocate for the needs of children affected by World War l. She sparked a movement that endures to this day, a movement that declares every child should be able to achieve their full potential.
We believe, as you do, that every child deserves a future. Every last child.
While the world has made great progress, with more children thriving today than ever before, still millions of children in India and around the world are not getting what they deserve. We're talking about children in need who are needlessly dying, when the world knows how to save them, living in abject poverty, denied an education, forced to flee violence, orphaned- abused. Children deserve better. This must change.
Children are not just the future of the nation but they are also the present; we must invest in. We must do whatever it takes to reach the most excluded children
The time to stand up for these children is NOW!
OUR FOCUS: EARLY YEARS
It is a known fact that 90% of a brain's development happens between 0-6 years. This is the phase where a child develops essential behavioural and cognitive functions like habits, language, vision, emotional control and social skills.
The early years are crucial & have a huge impact on the future of children. Everything children consistently experience throughout their early years moulds their view of the world and forms the fundamental building blocks of their future health, happiness, growth & development and learning.
In India, millions are not giving the right start and hence face profound and constant issues and they move on to different phases of their life- from adolescence to youth and to adulthood.
7 children go missing every hour in India
India has more than 45 lakh girls under 15 years of age who are married with children.
19.8 million children below age 6 in India are undernourished
1 in 4 children of school-going age is out of school in our country
1 child dies from pneumonia every four minutes.
Nearly 35% of children from the lowest wealth quintile do not receive any early education and care services at all
These are the children we commit to fighting for. Every Day. Every Hour. Every Minute. Because Every Last Child deserves the right start.
OUR MISSION
Our mission to reach the last child cannot be completed if we fail to look at the root cause of the inequalities that exists today and focus on the issues that affect a child's overall development.
In order to maximize our impact and reach we need to reach the start of the problem and effect change from right where a child's life begins to take shape and provide them a platform that readies and enables them to achieve their full potential. The early years of a child are most crucial and this is the phase where they need- TheRightStart.
THE RIGHT START
The centenary year for Bal Raksha Bharat is where we continue to build on our 100 years of knowledge, impact, experience and dedication and strive to be bolder, more courageous, compassionate and resilient. We pledge to work harder to ensure that every last child gets the right start and are future ready. Through the campaign we will focus on the following areas in line with our organisational strategy:
Pneumonia
India tops the list of the 15 countries with the highest burden of pneumonia deaths among under-five children in the world (20% of global burden). One child dies from pneumonia every four minutes, and 35 million new cases (22% of global new cases) are reported every year in India. Moreover, mortality due to childhood pneumonia is strongly linked to undernutrition tackling pneumonia in children under five is part of Bal Raksha Bharat's commitments for our centenary year.
We aim to save an estimated 700,000 lives, by reducing under-five mortality due to pneumonia in five high burden states over the next 7 years by making notable contributions to reducing under-five mortality from a national average of seven to fewer than three per 1000 live births in the five high-burden geographies (Bihar, Jharkhand, Madhya Pradesh, Rajasthan, and Uttar Pradesh) over the next seven years (2019-25).
Our ambition will be achieved by working with the government and partners to mobilize commitments and facilitate interventions at the community level. Another goal is to enhance the knowledge and skills of healthcare providers by using techniques like point-of-care diagnostics (Children's Automated Respiration Monitor (ChARM), pulse oxymeters) and mobile-based apps for data management.
Undernutrition: India has the highest burden of undernutrition in the world with about 30% of the world's stunted children and nearly 50% of the severely wasted children under the age of five.  As the world aims to drastically reduce cases of undernutrition by 2030 under the Sustainable Development Goals, it is clear that the world cannot achieve the SDG targets unless India and its high burden states are able to do so.
The profound impacts of undernutrition on health, education and economic productivity are well known – and undernutrition directly or indirectly contributes to almost half of the country's under-five mortality. The World Bank has called this situation "India's silent emergency."
Bal Raksha Bharat aims to radically change the future for many of India's undernourished children: we seek to reduce the burden of under-five stunting by 40% and the prevalence of wasting to less than 5% as our long term target till 2025.
These goals, in line with the National Nutrition Mission, will require reaching out to 1.3 million under-five children, pregnant and lactating mothers and adolescent girls together in five of the worst affected states (Jharkhand, Madhya Pradesh, Bihar, Uttar Pradesh and Rajasthan).
Leveraging our experience in child health and nutrition, Bal Raksha Bharat will work with child health actors – district authorities, state governments, and new partners from the technology industry and universities at block/ward, district, state and national levels – to strengthen community demand for nutrition services as well as the quality and supply of those services, creating a sustainable system for the future.
Ending Violence Against Children Violence against children is a growing concern globally, and in India. According to the National Crime Records Bureau, in 2015, children were victims in 21.19% of cases. The "Study on Child Abuse: India 2007," by the Ministry of Women and Child Development, found that 53% of the children who responded had faced one or more forms of sexual abuse. According to the National Family Health Survey-4, 27% of women and 20% of men were married before the legal age.
Bal Raksha Bharat seeks to bring about attitudinal changes around harmful gender and social norms that perpetuate violence against children, and to ensure all boys and girls below 18 are protected against all forms of violence.
We will start by targeting 860,000 children, 11 to 18, in 12 districts across four states (Bihar, Jharkhand, Rajasthan and West Bengal; 2018-25 Phase I).
We will:
Provide children, family and communities with knowledge, capacities and skills to challenge and disown harmful gender and social norms that perpetuate violence against children.
Recognize the importance of and establish multi-sectoral integrated approaches to effectively address violence against children in a more coordinated manner. Multi-sectoral means involving departments such as Woman and Children, Health and Family Welfare, Rural Development, Education, Law Enforcement and Judiciary
Document what works and the efforts required to achieve positive outcomes (metrics TBD)
Early Education
Nearly 35% of children from the lowest wealth quintile do not receive any Early Childhood Care and Education (ECCE) services at all (India Fact Sheet, Ministry of Women and Child Development Rapid Survey 2013-14). India stands second of 12 countries where grade 2 students cannot read a single word from a simple text (World Development Report, 2018); some 81% of grade 3 students and 75% of grade 5 children in rural areas cannot solve two-digit subtraction problems (Annual Status of Education Report (2016).
Bal Raksha Bharat aims to invest in accessibility and quality preschool education for all boys and girls to ensure they are school ready.  The program hopes to enable this outcome for 1 million children in 10 districts across 5 states (Bihar, Delhi, Jharkhand, Orissa, and Rajasthan) over the next three years (2019-21).
Our approach is to help strengthen the Government of India's own initiatives to provide services for young children – through the Integrated Child Development Scheme (ICDS) and its Anganwadi centers.
To combat this Bal Raksha Bharat will work with ICDS and school authorities to support holistic child development and learning. Introduce and adopt the IDELA tool to enable meaningful local monitoring and ownership of data by AWCs/ICDS and potentially the school system as well. Along with spreading awareness to influence parental and caregiver attitudes and increase their involvement in children's early learning and development.
This issue needs to be addressed because high numbers of Indian children complete elementary education without the required grade level competencies, largely because they enter school with little or no quality preschool education.
THE RIGHT START- NATIONAL SUMMIT
Bal Raksha Bharat will be organising multiple state level workshops and summits which will culminate with a national summit in Delhi. This event will bring together all the voices from the states and will be the melting pot where we will present our work, our commitment and our demands.
Date: 30th September 2019, Delhi
Location: Stein Auditorium, India Habitat Centre, New Delhi