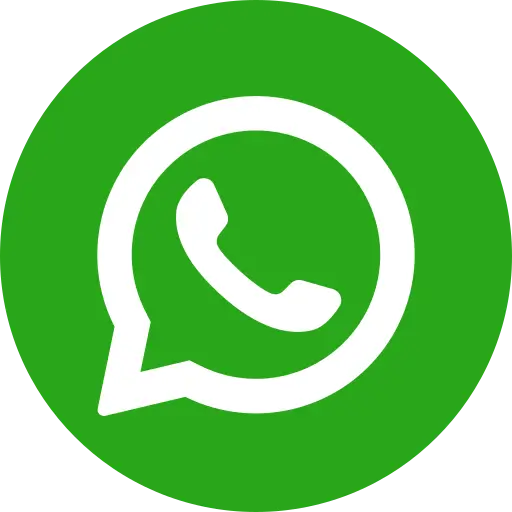 Daan Utsav 2023 – Things You Need to Know About
Daan Utsav, India's biggest festival of giving is celebrated every year with fervour and enthusiasm. The festival stands for kindness, selflessness, sacrifice, helpfulness, love and finding joy in the deeds of selfless giving. NGOs, schools, corporates, government organisations and individuals join the one-week festival (at times extending to 31st October) with the zest to contribute to the segment of society that needs our support and motivation.
In 2023, the Daan Utsav enters its 14th year. Here are 5 interesting things about the festival that you must know.
India's "festival of giving" is named Daan Utsav (formerly known as the Joy of Giving Week). Hailed as the biggest festival of spreading joy by giving, Daan Utsav was established in 2009 and is observed every year from 2nd October to 8th October. The commencement date of Daan Utsav coincides with Gandhi Jayanti and so does its ideology. It is a time when people get together to show kindness by contributing their time, material, resources or money in creative ways to the cause of their choice. From NGOs to schools, government organisations, corporates, public figures, leaders, media professionals, homemakers and children all come together to celebrate this week-long event by contributing their bit to society. They accomplish this by organising or taking part in one or many charitable events.
Although the idea of a "national day of giving" generated a lot of excitement, it wasn't until 2008 that actual preparation could start, and the first Daan Utsav was observed in 2009. Daan Utsav is the creation of a small group of volunteers and leaders from the non-profit sector. So, officially Daan Utsav first came into existence in 2009 when a number of people, businesses, and NGOs started celebrating the Joy of Giving Week, a "festival of philanthropy" that featured initiatives to raise awareness, volunteer work, and fundraising activities. It was a collective effort of like-minded people from different walks of life who wished to bring a change in the society by initiating the joy of giving and inculcating it in the Indian ethos. As the festival grew across the length and breadth of India, it grew bigger in magnitude.
Daan Utsav belongs to no one! Anyone everywhere in the world is welcome to celebrate the event, much as Diwali, Id, Christmas, Father's Day, or Mother's Day. But in its early stages, a core group of volunteers oversaw the Daan Utsav campaign, established participation standards, and promoted the initiative. That nobody "owns" Daan Utsav is what makes the idea of this festival so appealing overall. The national campaign is managed by a core group of anonymous volunteers who also set participation requirements and spread awareness on the cause.
An annual week-long celebration of Daan Utsav is observed all over India. It is the biggest celebration of humanity and the desire to give back to society. The Joy of Giving Week brings people together from all walks of life to do good deeds for the society, assist those in need, and spread happiness and hope among those who most need it. It is a platform that allows everyone to offer everything they have, from something as fundamental as food to resources, money, skill, and time. This, however, is different from charity. The focus of the Daan Utsav is all about how freely we share what we have with others who don't have it. What started as a simple idea shared among a small group of like-minded individuals has now grown into a national movement with hundreds of thousands of dollars raised every year during this week and hundreds of volunteers organising programmes and activities across Indian cities in partnership with schools, colleges, NGOs, businesses, housing societies, and government agencies.
Daan Utsav 2023 is all set to commence on 2nd October and will observe an array of events including Donations for old age homes, Art for Cause, Different ways to express gratitude, Digital Utsav, Donation drive for needy, Food Donation Drive for Migrant workers, Volunteering for Daan Utsav task force, Kindness challenge stalls, Seva Sandwich for organisations, Book donation drive for charitable girls school, Apple distribution in Orphanage, Bag distribution, Clean-up drive, safety campaign and chess board distribution amongst others. These events are organised across India by different NGOs, corporates, individuals and sometimes even anonymous donors to raise money or other resources for the people in need
Everyone is encouraged to take part in Daan Utsav 2023 in their own unique way. Individuals might donate to local orphanages or old age homes. They can also volunteer for events, feed the ones in need, and provide educational resources for the underprivileged. People can also give their time to teach a trade to the less fortunate or read to children in slums; the possibilities are only limited by imagination.
Additionally, this is the moment when larger corporations make good use of their CSR initiatives. Non-governmental organisations (NGOs) and civil society organisations (CSOs) organise events to collect money for their own purposes or the purposes of others. Food events are held in five-star hotels to raise money for charities. There are many others who assemble their close-knit group of volunteers and continue their work without drawing attention to their generosity.
Join organisations that are trustworthy and genuine in their work to celebrate this Daan Utsav 2023. As a non-profit organisation, Bal Raksha Bharat is recognised for addressing the rights and needs of underprivileged children. People can volunteer through Bal Raksha Bharat's established programmes or by coming up with their own idea for the biggest living event in India.