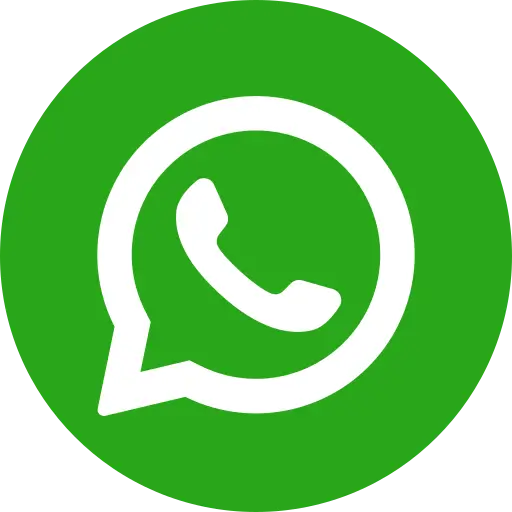 ~ Children from Saamuhika Shakti Project in the waste picking community chronicle their world ~
~ Photos clicked by children showcase the desired changes in their community ~
Bengaluru, 11th May 2022: Bal Raksha Bharat-Bal Raksha Bharat launched a photobook today capturing the world as seen from the lens of teenage children from the waste-picker community of Bengaluru slums. Trained in a 2-day photojournalism workshop in December 2021 under the H&M Foundation-funded Saamuhika Shakti project of Bal Raksha Bharat, images captured by these children reflect their perspective of the world they live in and helped them understand civic infrastructure, social and economic issues they face. These images have been compiled into a photobook and were presented to the Department of Women and Child Development, Karnataka.
Launching the photobook, Priyanka Mary Francis I.A.S., Director, Department of Women and Child Development, Karnataka said, "We are delighted to see this initiative and find this a very scalable model and this should not be restricted to a few children. I would like Bal Raksha Bharat to take this up in more places. It is also important to get the community involved in a place like Bengaluru where there are multiple issues that restrict access to these slums bto provide solutions. Community should start demanding solutions from the gov t by identifying the issue and solutions and joining hands like the way in Saamuhika Shakti programme. When a solution comes from the community, it is more sustainable. The department is ready to support with administrative decision making. Whatever be the starting steps, lets join hands together and see such good initiatives for the future also."
Backed by the Department of Women and Child Development, the project is addressing learning needs and healthy lifestyles for children from waste-picking families. Children, through this workshop exposure, also learned about their rights which intends to provide a conducive learning environment for 9300+ most marginalized children (3-18 years) from waste-picker and marginal households in Bengaluru city.
Maria Bystedt – Strategy Lead, H&M Foundation said, "This workshop not only gave the children the opportunity to learn about photography, but also the opportunity to show us issues that affect them. As adults, we should look at these photographs and ask ourselves how we can address these issues together with the children and involve them in the improvement of the community."
Despite their stupendous contribution, waste picking ranks lowest in the hierarchy of urban informal occupations, and many of those employed in this occupation are women and children, and those lowest in the caste hierarchy and the poorest of the poor, predominantly work as waste pickers. Saamuhika Shakti aims to improve the quality of life of informal waste pickers and their families in Bengaluru. The vision is to enable the waste pickers' community to have greater agency to lead secure and dignified lives. This is a first-of-its-kind project in India where different partner organizations are joining forces to take a holistic approach to improving the living conditions of informal waste picker households.
Jatin Mondar, Hub Lead – South, Bal Raksha Bharat mentioned, "The children in waste-picker communities have to contend with extreme poverty, face poor living conditions, and lack avenues for expression. Photography provides a ray of hope for the children to access their right to play, culture, and arts. The Saamuhika Shakti project by Bal Raksha Bharat and supported by H&M Foundation engages the waste-pickers community in planning and executing initiatives to make the lives of children from such households better".
Further speaking about the initiative, Akshay Soni, Executive Director, Saamuhika Shakti, The/Nudge Institute said, "Here is a great opportunity to see the world with the innocence and freshness that only children have. These kids have transitioned from having their pictures taken of them, to taking pictures of the world. This is a great initiative to encourage the children of waste pickers to follow their interests as other children do."
Ritesh A lives in Jyothipura near Ramamurthy Nagar, where water is scarce. He was one of the attendees of the workshop. In his photos, people wait for their bi-weekly quota, lining up at the communal water taps. In another picture, a young boy is hard at work chopping wood, there are no people in the third picture, just a large pile of garbage. This is his Bengaluru, short on water, with an abundance of waste. "I have learned so much during these two days," says Ritesh. "I took pictures of houses without toilets. "I have also taken pictures of people struggling to draw water from taps. We get water twice a week here".
Bal Raksha Bharat initiated its journey of implementing Saamuhika Shakti Project supported by H&M Foundation in December 2019. The photographs will be exhibited offline as well as on Bal Raksha Bharat website online media. They will also be showcased to relevant government departments to push for measures to improve their conditions.
 
About Bal Raksha Bharat:
Bal Raksha Bharat (Bal Raksha Bharat) has created possibilities for over 1.1 crore children in 18 states of India with them to ensure that their voices are heard, and their issues are prioritized. We ally up with the governments, other NGOs, and India Inc. to implement innovative solutions and lasting outcomes to achieve concrete results for children living in marginalized communities.
About Saamuhika Shakti:
Saamuhika Shakti is a collective impact initiative, the first of its kind in India, where seven implementing organisations have joined forces to enable waste pickers to have greater agency to lead secure and dignified lives, with a specific focus on gender and equity. This project is initiated and supported by the H&M Foundation, and The/Nudge Institute serves as the backbone.
For Media queries, please contact:
Geeta Lama
7708655058
Geeta.lama@savethechildren.in
Shekar B
9538757922
shekarb@avianwe.com