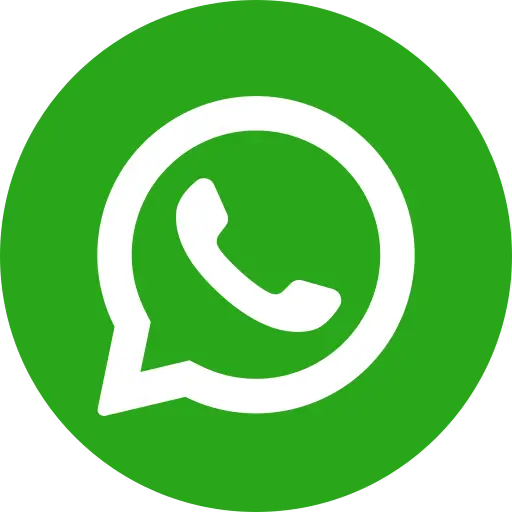 84% children working on the street sleep on the same site. Access to Shelter is a major challenge – 29.1% in Delhi, while 97.1% children in West Bengal use the same space to sleep on the street
PRESS RELEASE
27th November, Lucknow: Nearly 83.7% children working on the street slept on the same site, followed by children whose families lived on the streets (72.1%) and children living on the street (41.4%), revealed 'Spotlight on Invisibles', revealed a mapping study by Bal Raksha Bharat, an independent child rights organisation. At the state level, West Bengal had the highest number of children (97.1%) sleeping in the place of their work, whereas, in Delhi the place of sleep kept changing with only 29.1% sleeping at the same place.
The objective of the study was to assess the socio-economic and related conditions of children living in street situations and help mainstream them. The study carried out a complete enumeration of the children in street situations in 10 cities (Delhi, Agra, Allahabad, Kanpur, Lucknow, Mughal Sarai, Mumbai, Nashik, Pune and Kolkata) through a census survey. The report examines the status of children in street situations in terms of their possession of legal identity and their access to various social security schemes.
Bal Raksha Bharat CEO, Bidisha Pillai said, "The importance of reliable data on children living in street situation is key to help in their rehabilitation process. One of the biggest challenges we face with children in street situations is the absence of data on who these children are, where they live, what they do. This study is an attempt to bridge this gap of reliable data."
On the occasion the Mayor of Lucknow, Sanyukta Bhatia who was the chief guest at the launch of the report added that," All agencies working in the field of child rights should work in convergence with a time bound approach. The Government needs support and feedback from organisations working in this field every last child should achieve his/her rights and government and NGOs are working together for this noble cause. Lucknow Municipal Corporation is always there to provide all possible support."
Ramesh Negi Chairperson Delhi Commission for Protection of Child Rights said that, "We need to deal with issues like migration, it's a major cause of children on streets. We need a separate plan to address such problem. An exclusive department is a must to solve this issue which will work at micro level, deep at ward settings. Children in street sitautions should get benefit of all social protection schemes."
Ms Preeti Verma Panday, Member UP SCPCR, raised her concer that children are not safe in street situation, we have to make their life safe and treat them like our own children. We will take jan sahyog to overcome such situations and we are workinh with business houses and market forums to sensitize them to make factories and markets child labor free."
Sunil Prasad Astt Director, UIDAI GoI and JaminE Deputy Director UIDAI UP made aware the gathering regarding the process of aadhar enrolment and said that the government was is making it more simpler to facilitate enrolment of left outs."
The launch was attented by CWC Members from Maharstra, West Bengal, New Delhi and Uttar Pradesh, along govt officials from WCD, UIDAI and Mahila Kalyan.
The study also said that around 61% boys and 47% girls living on the street did not have a permanent place to sleep. Among children in the age group of 10-14 years, around 15% were not aware about their birth place. Regarding the reasons for sleeping at different places, majority stated that they have no reason for shifting (31.6%) which was followed by objection from police (24.9%).
Approximately 25% children were involved in begging or rag-picking, of which, majority
were young children (below 14 years of age) and about 36.4% children were not engaged in any specific economic activity. Nearly 42.5% and 38.7% children who were engaged in begging and rag picking respectively found work by themselves. However, more than 30% of those engaged in selling items on the road, working on road side stall / repair shop and working in small restaurants got the job through relatives and family.
Majority of children (47.3%) work for 4 to 6 hours, however, girls worked for longer hours. Nearly 46% of the children involved in begging and 54% in rag-picking worked for approximately 6 hours. Around 13% children engaged in any kind of work/occupation and 16% children working in construction worked for more than 8 hours.
Overall, 47% children were earning an average income of less than Rs.100 per day. The report also stated that about 62% children in age group of 10-14 years were not attending school because they could not afford the fees. Nearly 62% of children working on the streets and 57.9% children whose families are on the street primarily dropped out due to high fees, however, in both these groups, 25% shared that they were not willing to send their children to school.
Key Recommendations in the report include:
1. Have a National and State-Level Advisory Committee involving various stakeholders including government, experts, activists, NGO representatives, legal and law enforcement authorities to suggest/advise for coordinated actions for children in street situations.
2. Have an exact count of children in street situations
3. Related data should also be integrated in various national-level surveys such as Census. This would help in guiding the framework for policies and programmes.
4. Social Integration: A programme focusing on re-uniting children living on the street with their families should be conceptualized. Children should be placed in institutions or given foster placements as the last resort.
5. A dual education system that combines apprenticeship in a company and vocational education at school should be developed for these children.
6. Gram Sabhas should establish Migration Resource Centres (MRC) in villages to address issues of unsafe migration.
7. Police aid, especially at railway stations, should be sensitized regarding the children and should be trained in best interest for identification standard procedures for children in street situations.
8. Organize mass mobilization campaigns periodically where the service providers and other key stakeholders can meet the children in street situations and their family to link them to relevant governmental and non-governmental schemes.
9. Set up a District-Level Monitoring Committee to assist in concurrent monitoring, vigilance and review of programmes related to children in street situations.
10. Plan direct interventions and counselling for children in street situations for
(a) behaviour management,
(b)substance abuse de-addiction and
(c) sexual and mental health(might include psycho-social counselling).
Children in street situations are a common sight in urban India. They are one of the most underprivileged and vulnerable groups with limited access to protection, education, healthcare and adult supervision. Despite being frequently seen in cities around the country, there is negligible data on actual numbers of children in street situations in India as they are neither covered in Census or in any other national-level surveys. As per Census 2011, the homeless population in the country is estimated to be 0.15% (1.77 million) of the total population.
None of the national-level policies, laws and programmes address their cause. However, children in street situations in India are included under the category of "vulnerable groups in need of care and protection", such as those engaged in child labour or those out of school, therefore, there is lack of direct attention and focused interventions towards their well-being. Also present at the launch were Puneet Mishra, Dy Director Mahila Kalyan, DPOs from WCD, Surojit Chatterji, Avinash Singh, Siddartha Pande and Sonali Mukherjee from Bal Raksha Bharat.
About Bal Raksha Bharat
Bal Raksha Bharat is a leading child rights non-profit, with a presence across 120 countries. Founded in 1919, it is dedicated to reaching out to the most vulnerable and marginalised children, ensuring they survive, learn and are protected. Today, it is India's leading independent child rights not for profit working across 20 states. It  has changed the lives of more than 10+ million children in India till date.
Please direct all media queries to:
Anjali Singh, Manager, Campaign & Communications North Hub, anjali.singh@savethechildren.in