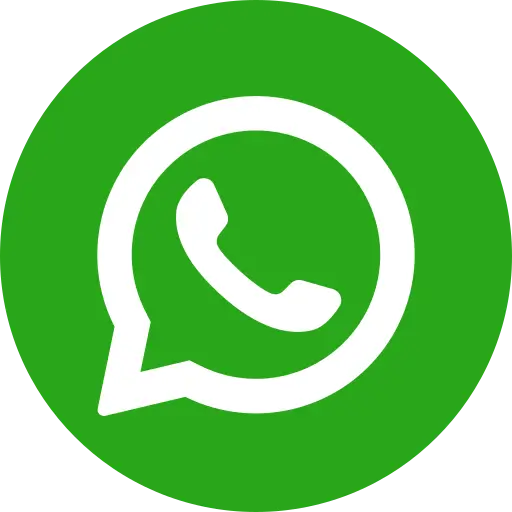 This Children's Day, Bal Raksha Bharat highlights the voices of children to deepen the Child Rights discourse in India
Organizes a high level multi-stakeholder discussion as a precursor to launch TRAC (The Rights and Agency of Children in India) report
New Delhi, 16 November 2021: Bal Raksha Bharat, India, (registered 'बाल रक्षा भारत'), the leading independent child rights NGO today announced the launch of an annual comprehensive publication 'The Rights and Agency of Children in India (TRAC)' report that will be published every year during the UNCRC week in November from 2022 to 2024 in the run up to the decade of action for achieving Sustainable Development Goals (SDGs) 2030. The report will not only bring out children's perception on realization of their rights but also provide an assessment of the annual status of child rights in the country, capture expert views on critical issues, good practices, innovative models and successful implementation of programs and policies for children. There will be special focus on children who are left behind or face specific vulnerabilities such as Children in Street Situations (CiSS), girl child, children from economically and socially vulnerable communities, etc.
"TRAC is envisaged as not merely another report. It seeks to position itself as 'the report' representing a much larger thought and spirit, unifying voices of all organisations working for and with Children while ensuring that the primary stakeholders – the Children form the pivot around which these voices are integrated. This annual report seeks to build and provide a disruptive, robust and dynamic ground feed to the policymakers that can potentially lead to some real-time changes in the 'what' and 'how' of strengthening Child Rights in India. Our dream is to collectively (The State, CSO's, Institutions, Communities, and Children) establish India as a global leader in instituting the best practices around child rights, given that over 40% of our population is below 18 years, and what better way to secure the future? We dedicate this report to all those individuals and organisations from all walks who have, with their determination, undauntedly continued working for the well-being of children, perhaps in the most difficult of times", shares Sudarshan, Chief Executive Officer, Bal Raksha Bharat, India at a multi-stakeholder panel discussion organised by the NGO today to put children's needs and rights at the center of all forward-looking policy and planning to address their pressing needs around safety, health & nutrition, education and protection, and ensure their active participation in policies and programs. The discussion sought inputs from the government, the civil society, academia, India Inc., and public service experts, and last but not the least, the children to identify gaps in child rights' discourse and reportage in India, and provide recommendations to ensure rights and agency of children.
Endorsing the need for such a report, Amitabh Kant, CEO, NITI Aayog stated, "In this decade of action for achieving the SDGs, this report is an excellent effort to examine critical child rights issues that are relevant for India's performance on the SDGs and for alignment with the UNCRC provisions. I am confident that this report will provide critical insights, especially from children's perspectives, on progress made by India on child rights issues and would be useful for relevant stakeholders to undertake corrective measures and effective policy action for children."
Delivering the key note address, Shri Rakesh Ranjan, Mission Director Aspirational District Program NITI Aayog said "The pandemic has put a spotlight on vulnerable and at-risk children and a multi-stakeholder discussion is critical to address their needs effectively. The Government of India has always been committed to ensuring that policies and programs are inclusive and address the needs of the children. To effectively monitor the success of any initiatives, relevant and timely data is critical. Addressing data gaps on critical issues affecting the children is critical, which includes data generated by diverse stakeholders, including the children".
The panel, moderated by noted journalist Marya Shakil, included children and credible experts – Amrita Patwardhan, Head-Education, Tata Trusts, Dr P.M. Nair, IPS (Retd),Former Director General of Police, NDRF and Anti Human Trafficking expert, Bharti Ali, Executive Director, HAQ Centre for Child rights, and Dipanwita Chakraborty, (Regional Director), Corporate Responsibility, Asia Pacific, Cargill India Pvt. Ltd.
Significantly , the panel included 18-year-old Nisha, a Child Rights champion and the youngest panelist, a 13-year-old Nighebaan, who has been supporting his family earn a living since childhood and is now pursuing an education despite all odds. Nighebaan , who initiated peer-to-peer study group in his location and encouraged neighborhood children to actively participate in learning activities, during second COVID wave lockdown, presented the Children's Charter, which has been built from consultation with children across the country.
Having worked as domestic help at the age of 9, Nisha appealed, "As a girl child, I was lucky enough to survive the lockdown and continue my education. I want to be the collective voice of all children and demand a nation, where every child can survive and thrive. We demand a nation where all girls feel safe, enjoy better health and nutrition, access quality education and are protected from abuse."
About Bal Raksha Bharat, IndiaBal Raksha Bharat is India's leading independent child rights' NGO, which has a footprint in 18 states of the country. Beginning its journey in 2008 in India, and registered as 'Bal Raksha Bharat', we have changed the lives of more than 11 million (1.1 crore) children. We firmly believe that every child deserves the best chance for a bright future, which is why, we are fiercely committed to ensure that children not only survive, but thrive.
In India and across the world in 116 countries, Save the Children works on-ground – every day and especially, in times of crisis. Our pioneering programs address children's unique needs; giving them a healthy start, an opportunity to learn as well as protection from harm. When crisis strikes, we are always among the first to respond and the last to leave. We are the outspoken champions for children, ensuring that their voices are heard and their issues are given top priority.
Website, Facebook, Instagram, Twitter and LinkedIn
Please contact Sanya Jain at 9711329619/ sanya.jain@adfactorspr.com or Rufi Zaidi at +91 9811678444 /rufi.zaidi@savethechildren.in for all media queries.
Watch the TRAC Report Announcement Film Here
Quotes
Amrtita Patwardhan, Head-Education, Tata Trusts: "It is responsibility of the state and adults around the child (teachers, parents and the community) to ensure that rights of the child are delivered to her. It is only by empowering these stakeholders that we can ensure children's voices are heard and respected. Extended school closures during the pandemic has adversely impacted large majority of rural and urban disadvantaged children increasing the inequity in the education system. More than ever before state and civil society needs to join hands for protecting and nurturing our children."
Bharti Ali, Executive Director, HAQ Centre for Child rights:
"Voices of children have been missing from the space of public policy and legislation. Children must be consulted while framing laws and policies as these have a far reaching impact on their lives. Evidence gaps on issues of child protection and child participation need to be addressed."