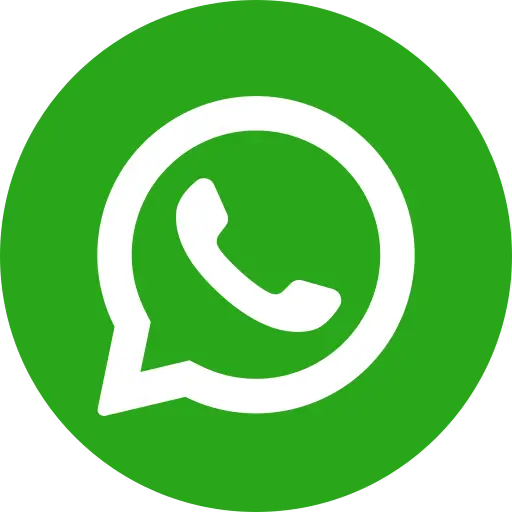 The fight for child rights isn't a new one, but for India, it was the ratification of the United Nations Convention on the Rights of the Children (UNCRC) in 1992 that established the nation's fight against the enemies of children, and for a safe and nurturing childhood. India's bid to be seen as an ethical labour market to international corporations in 1991 led to this decision. We've made tremendous progress since then and today it is common to see people and corporation donate online to support charities working for children. But a large quantum of the way ahead involves aggressive corrective measures, to address the 14 lakh children under the age of 5 that the nation loses every year to preventable health issues, the world's highest. India also needs to attack incidence of child labour (82 lakh children), and low school enrolment (1.7 crore children still remain out of school). Thankfully, a combination of successive government policies, as well as civil society initiatives have demonstrated an assert direction on fighting for child rights. Combined with the increasing number of socially conscious corporations and citizens who donate to charity, child rights are today a cause for everyone.
Signs of aggressive attempts to defend child rights in India
It was Kailash Satyarthi's recent Nobel Prize win, for his 30 years of dedication to liberating child rights that showed India's potential in protecting child rights. From an era where he faced open hostility from both factory owners and police to today, where India reveres him as a hero, there has been a sea change in how we see child rights.
The increase in cases filed under Protection of Children against Sexual Offences Act (POCSO), passed in 2012, as well as the Immoral Traffic (Prevention) Act and subsequent increase in convictions has demonstrated the effectiveness of legislation in curbing abuse of child rights in India, especially considering that 2 lakh people are trafficked in India every year.
The Role of National Human Rights Commission (NHRC)
The 1993 Commission was created after the need for a system to safeguard against exploitation was realised. It also served as a support mechanism for charities fighting for children's rights in India. It receives over 70,000 complaints annually with regard to legal proceedings, advocacy, and human rights advocacy – clearly the Commission has established a critical role for itself.
It is closely aligned with  Bal Raksha Bharat founder Eglantyne Jebb's formative work behind the UN Convention on the Rights of the Child. In the decades since, Bal Raksha Bharat, a pioneer in child rights activism has blazed a trail in preventing child labour through lobbying for policy reform and stronger legislation, while undertaking grassroots missions to free children from bonded labour. The NGO's community-based approach also empowers children with education, job skills, giving India's marginalized children, a new lease of life.
As the scope of child rights encompasses health and nutrition, well-being, and safety of children, here are the various government schemes under the ambit of the Ministry of Women and Child Development which address these pointers:
National Guidelines on Infants and Young Child Feeding: To address India's large rate of infant mortality due to lack of post-natal nutrition, the National Guidelines on Infants and Young Child Feeding guidelines emphasize the importance of breastfeeding.
National Nutrition Policy, 1993: India's comprehensive strategy to attack malnutrition; it seeks to monitor nutrition and takes into its ambit Food and Nutrition Board.
The Integrated Child Development Services Scheme: The Integrated Child Development Services Scheme is one of the most comprehensive child development policies in India, and across the world. It addresses pre-school child care to ensure growth and development of young children across rural, tribal and slum areas.
Udisha: A nationwide training aspect of the World Bank, it assists Women and Child Development initiatives, and enjoys collaboration with UNICEF. Udisha seeks to train child care workers across remote villages.
National Policy for Children: Identifies the state's contribution for child services both before and after birth, and aims to work for children's growth and development to ensure their appropriate physical, mental and social growth.
National Charter for Children: The government's comprehensive commitment to children's rights it includes not only nutrition and safety, but also describes standards of living, play, and leisure, right to education, girl child safety, right to a family and freedom from exploitation and of abuse.
The government has also instituted a variety of schemes to ensure the security and well-being of the girl child. These address female foeticide and female education (under 'Ladli, Laxmi Ladli, Beti Bachao, Beti Padhao and Kishori Shakti Yojana schemes), maternal health (under the Samriddhi Yojana), and medical care (Ayushmati Yojna), among others. Recently, the Indian government also launched 'Sukanya Samriddhi Account scheme', to encourage the parents to save for the future as well as the education of girl child.
Conclusion
While the role of the child rights NGO network as well government programs is critical to fight for child rights, there is an even stronger need to make this a people's issue. Every Indian, in some way, faces clear evidence of child rights violation in their lives, and encourages it by ignoring it. It is thus a conscious choice to be a negligent passerby or be a small, but active voice against it. While officials and government can only institute policies, ignoring everyday child abuse and malnourishment must also be attacked at an individual level, wherever possible. Only when authorities notice this strong conscious decision to defend children will they be enthused to cooperate to the fullest extent of their power.