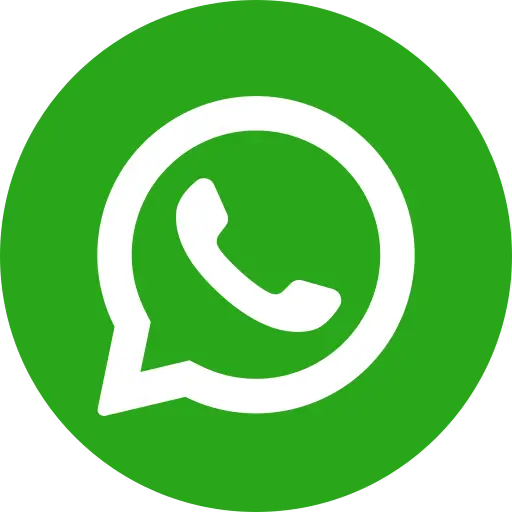 Government programs specific and sensitive to nutrition have the potential to reduce the affordability gap by 30%
29 September, New Delhi: Nutritious diet in a standard Indian household of six members, factoring their food habits, costs at least INR 194/day as against the basic energy only diet costing INR 92/day, reveals the newly launched Cost of Diet Study by Bal Raksha Bharat, India.
The study is based on data collected from West Singhbum district of Jharkhand, where the NGO is implementing an integrated health, nutrition and child development program, supporting Government of India and NITI Aayog's Aspirational District Programs. The study states that a diet that meets a typical household's nutrient requirements, while taking into consideration the local dietary practices, is two times more expensive than one that meets the household's energy requirements only. It also analyses the potential contribution of nutrition sensitive programmes on the cost and affordability of a nutritious diet for individuals and households.
Speaking at the virtual dissemination of the report, Rakesh Ranjan, DDG (Evaluations) & Senior Consultant NITI Aayog highlighted the Govt and NITI Aayog initiatives in fighting the malnutrition particularly in aspirational districts. "Due to COVID it's apprehended that problem of malnutrition especially among vulnerable group would worsen. Since the pandemic hit the country, Government of India has created empowered groups to oversee the post pandemic recovery, one of which is being headed by Sh. Amitabh Kant at Niti Aayog. One of the mandates of this group is to garner the support of the private sector and NGOs to overcome the post pandemic effects. Through this empowered group, we have reached out to the District Administration and asked them to monitor this issue as an indicator and evaluate the gap areas to understand the challenge. We look towards NGOs to support us in identifying this gap area and recommend what more needs to be done to create a behavior change that can enable us overcome the problem of nutrition across the country, with special focus on these aspirational districts."
He highlighted the importance and significant of promoting 'Common Nutrition Resources' of local food and diet which is easily available to any community, affordable and suits to their local food habits. Organisations should help in developing a Nutrition Atlas of local nutritious foods available locally. He quoted an example of Assam wherein Anemia among women reduced over last decade by insisting on local nutritious food.
He emphasized-"those who are vulnerable should be reached first and thus in aspirational district I urge the partners and NGOs to work closely with district administration to reach the marginalized families and children."
Anindit Roy Chowdhury, Director, Programmes & Policy Impact, Bal Raksha Bharat added, "This unexpected global pandemic and the resultant economic slowdown has had an unprecedented negative effect on food and nutrition security for the most marginalised populations in the country. The inability to afford nutritious diets, due to its high costs in comparison with reduced family incomes is likely to be exacerbated in the future as well. Bal Raksha Bharat is working with Government and communities in addressing the nutritional needs of marginalised families and making sure that affordable, nutritious and indigenous food are promoted and made easily available for children and families in need."
Jharkhand is one of the states with high prevalence of child undernutrition with 29%, 45.3% and 47.8% of its children being wasting, stunting and underweight, respectively. Condition is worse in West Singhbhum district where percentage of wasted, stunted and underweight is 40.6%, 59.4% and 66.9% respectively (NFHS-4).
Key Findings and Recommendations of the study:
A diet that meets a typical six-member household's energy, protein, fat and micronutrient requirements while taking into consideration their food habits is 2 times more expensive than a diet that meets the household's energy requirements only. A basic energy only diet costs about INR 92/day for a standard household with 6 members, while a food habits nutritious diet costs nearly INR 194/day, which makes a nutritious diet less affordable. Therefore, the cost of food habits nutritious diet (FHAB) should be used as a benchmark to observe changes in affordability gap to assess whether new social protection initiatives have worked.
Government programmes such as Public Distribution System, Take Home Ration, Iron Folic Acid Supplementation, etc. have the potential to reduce the cost of the food habits nutritious diet by 30%. However, the coverage of these programmes is still sub-optimal. Therefore, we need to increase the momentum to deliver these interventions with Coverage, Continuity, Intensity and Quality (C2IQ) as envisaged under the POSHAN Abhiyaan and Anaemia Mukt Bharat.
Key Nutrition Sensitive Social Protection Schemes (like PMMVY, MNREGA, Pension), which have the potential to improve the household income, need to revisit its benefit size for making nutritious diets more affordable.
Availability of nutrient-rich foods is not the main barrier for accessing nutritious diets among poor households, our study found more than 196 different types of food products in West Singhbhum. Promotion of kitchen gardening, forest foods and household food production will improve access to low cost nutritious foods, thereby minimising the cost and affordability gap.
Provision of additional child grant of INR 500 per month per child for 2 children for 2 years will contribute in reducing the poverty inflicts irreversible damage to children's physical and cognitive development – leading to substantial social and economic costs later in life resulting in lower incomes and reduced economic growth in the long term.
Based on the findings of Cost of Diet study, a recipe booklet comprising of 30 locally acceptable low-cost nutritious recipes have been developed in a participatory manner by engaging the community members for dissemination during nutrition care and counselling sessions. This will be part of a broader preventive interventions targeting the households of undernourished children in Jharkhand.
About: Bal Raksha Bharat works across 20 states of India and in 120 countries, on issues related to education, health, and protection and humanitarian/DRR needs of children, especially for those who are the most deprived and marginalized. Bal Raksha Bharat's s association with India is more than 80 years old. Visit www.savethechildren.in for more information.
Please direct all media queries to:
Geeta.Lama@savethechildren.in +91 7708655058