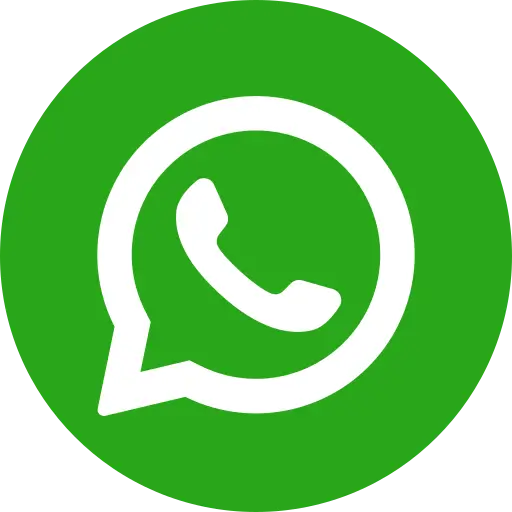 – Funds raised to provide immediate and long term support post the lockdown
New Delhi, 27th April: From LIVE performances by celeb guests, to chats, to children's voices on the harsh realities of life on streets, India came together for Bal Raksha Bharat's 2-hour telethon – Making TheInvisibles Visible, shining the light on cause of street connected children often forgotten and more so in COVID crisis.
Their plight moved many hearts, and support poured in from across the country to help the most affected by the nation-wide COVID-19 lockdown.
Struck with a sudden lack of funds, food, mobility and a home, it's the Children on the street who are exposed to some of the harshest realities. The telethon put a spotlight on the impact of novel Corona Virus and the lockdown has had on their lives. It garnered huge support from citizens, corporate world, government officials, celebrities and influencers who gathered to raise awareness and commitments to raise funds and influence policy changes that can protect a generation.
Representing the voice of children living on the streets, Nisha, a Child Champion, who was the first to bring food assistance in her community when lockdown hit the country, made an appeal to raise awareness on help available for communities in the slums and streets during such tough times, so that they have hope of a better life. Gayatri from the Sitamarhi district in Bihar reached out to the District Magistrate to provide dry ration for over 950 families in her impoverished community. Luci, who represented India in the First Street Child Cricket World Cup at the Lords in 2019 spoke about her dreams as a girl and the hope to achieve them despite the limited resources. Internationally acclaimed photographer and an erstwhile street connected child Vicky Roy, who recently exhibited his pictures digitally, under the banner of TheInvisibles, touched the audience with his journey and accomplishment.
Celebrities and influencers who came in support of the organisation included Bal Raksha Bharat's Artist Ambassador Dia Mirza, Chief Scientist WHO Soumya Swaminathan, India Women's National Cricket Team Captain & Goodwill Ambassador for Street Child Cricket World Cup Mithali Raj, Actor-Director Aparna Sen, Actors Swaroop Rawal, Huma Qureshi, Neha Dhupia and Angad Bedi, Lakshmi Manchu, Mandana Karini, Writer & Theatre Director Tahira Kashyap, Indian Professional Boxer Vijender Singh, Singers Rahul Ram of Indian Ocean, Mohit Chauhan, Prateek Kuhad, Vishal Mishra, American Indian Author & self-help guru Deepak Chopra among others.
The who's who from the Corporate World included Sanjay Malik, Senior Vice President & Head of India Market for Nokia, Ananya Birla Foundation, Daniel Mazon, Vice Chairman & Managing Director, Philips Indian Subcontinent, Diego Graffi, Chairman & Managing Director- India Piaggio Vehicles Pvt. Ltd., Vishal Agrawal– Managing Director- India & SAARC, Avaya, Ambrish Bakaya, Director Corporate Affairs Hewlett Packard Enterprise, Manish Pasi, Managing Director Mini Klub. Adar & Natasha Poonawala of the Serum Institute and Malini Saba, Chairman Saban – The Unicorn Group among others.
India born contemporary artist Ella Prakash donated 2 art pieces up for auction along with Mojarto,  India's largest online art platform that has offered collectors to buy art, funds raised from which will be contributed towards the welfare of children in street situation
Thanking everyone for the support extended, Bidisha Pillai, CEO, Bal Raksha Bharat, said, "COVID-19 is an unprecedented crisis and Bal Raksha Bharat is responding to the specific needs of children, especially those who are the most vulnerable like the street children. Bal Raksha Bharat expresses deep gratitude to all those who have helped us put a spotlight on #TheInvisibles. The 'Making the Invisibles Visible' campaign has touched the hearts of a large number of individuals and organizations who have offered their timely support so that we can do whatever it takes to reach Every Last Child, in close coordination with the government and our partners. This crisis is unique and so are children's' needs; your contributions will ensure that we are able to protect a generation – their lives and their aspirations".
The 21 days campaign, that kick starts with this telethon, will generate public interest and raise funds to ensure the 2million+ children that live, earn, sleep and eat on the streets are cared for and protected.
All donations and funds raised during the telethon will go in providing:
Hygiene kit for high-risk population containing essentials to keep children and their family safe from COVID-19 (Masks, sanitizers, soaps, sanitary towels etc.)
Food basket (Rice, dals, spices, potato, onion etc.)
Clothes for lactating mothers, sanitary pads, cotton rolls
Health support for children and families in need
Apart from immediate response, Bal Raksha Bharat will continue with long term support for the most affected children and communities even after the lockdown is over,  to help communities stand back on their feet. Addressing the loss of school days and education, health and nutrition needs and protection to the most vulnerable children will be the top priority for Bal Raksha Bharat as we gradually move towards normalcy.
As part of its humanitarian outreach for COVID-19, Bal Raksha Bharat has activated response in 13 states of India with emergency relief, helping the government with dry ration distribution, hygiene and dignity kits, and raising awareness on basic hygiene and social distancing. Child Champions are leading community awareness sessions at village, Gram Panchayat level, temporary isolation center & children staying at CCIs (Child Care Institutions) on handwashing and use of masks. Three Youth Champions Priyanka, Ramghani and Pinky Baira are also monitoring the supply chain of sanitary pads which had become a scare resource for girls in villages. Other activities being carried out includes: Stitching of cotton mask, providing livelihood opportunities to women and adolescent girls and free distribution of Mask to the senior citizens, persons with disabilities & children.
It's estimated that India has the largest number of street children in the world, in a highly vulnerable state, because of their harsh living circumstances, exploitation, violence and omission in policy and welfare schemes.
About Bal Raksha Bharat
Bal Raksha Bharat runs programmes to address children's needs in 11 Indian states and Union Territories. Globally known as Save the Children, the organisation works in 116 countries, on issues related to education, health, protection and humanitarian/DRR needs of children, especially for those who are the most deprived and marginalized. Bal Raksha Bharat's association with India is more than 80 years old. Visit www.savethechildren.in for more information.
Bal Raksha Bharat India Official Facebook Page: facebook.com/india.savethechildren
Bal Raksha Bharat India Official Twitter Account: twitter.com/stc_india
For further information and media queries, please contact:
Geeta Lama Geeta.lama@savethechildren.in or +91 7708655058