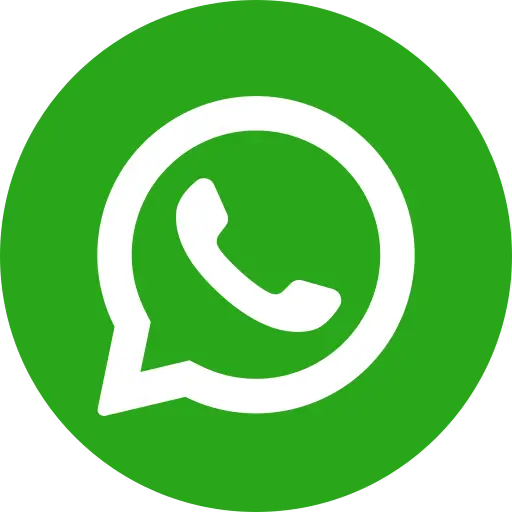 "In the absence of sanitary napkins, that got washed away as flood water entered our home, I am being forced to use some dirty cloths during my periods; while we all were staying in the relief camp. Inadequate supply of sanitary napkins at relief camps is the reason", said fifteen year old Parishmita Das, from one of eth relief camps of Nagaon
Any humanitarian disaster, has its worst impact on children especially girls and women. The recent flood in the state of Assam is no exception to the same. The relief camps or make shift arrangements are being thronged with women, children, adolescent boys and girls and male members from communities. While most are struggling for one square meals and to avoid any water borne diseases amid stagnant water, adolescent girls and women have to struggle with menstrual hygiene as well.
Periods do not stop for humanitarian situation. Every day, more than million women and girls menstruate. Being able to manage their menstruation safely, hygienically and with confidence and dignity is critical not just for their health and but also for economic development and overall gender equality. Millions of women and girls were already struggling to meet their menstrual needs before the current crisis, with a sense of age-old shame and taboo often linked to this natural process. The present situation have aggravated the crisis with lack of availability of sanitary napkins, toilets, clean water and disposal facilities of menstrual materials. Most of these relief camps or shelters lack separate toilet facilities for men and women thereby negating dignity or privacy of girls and women during periods. In situations of natural disasters, the priority is always to get the people to safety. The next is to help them with food, clothing and medicines. But, provisions, especially for girls and women, is just not attached to that. Amid the chaos and mayhem, these hapless girls and women are not just denied the basic necessity of menstrual hygiene but do not even find a clean piece of clothing to help them during periods. Menstruation is still considered a secondary need that often falls off the priority list altogether.
In Assam, only about 66.3% of women between 15-24 years use hygienic products, such as sanitary napkins, cloth pads, etc. to manage their menstruation during their menstrual period (Data Source: NFHS-5 2019-20). This indicates, that a large number of girls do not have access to menstrual hygiene products yet.
The present humanitarian situation, has brought disruptions across the state, affecting adolescent girls and women adhering to quality menstrual hygiene management. Usually schools and other educational institutions are spaces where adolescents are provided with menstrual hygiene supplies, as well as the knowledge and social support.
But the present situation where many schools have become temporary relief camps across flood affected areas of the state has left most girls without an access to menstrual hygiene products. This might further lead to negative coping strategies among girls living amid cramped reliefs or in families – with many might be forced to use alternate products such as old fabric, rags or even newspapers during their period, in case of unavailability of sanitary napkins.
Schools, community centers, and other touchpoints where girls and women can typically access critical information about menstruation – as a natural process that is neither shameful nor polluting – are closed due to the pandemic. For those without computers or internet access, other sources of information are almost non-existent. Consequently, period stigma and taboos persist, and can undermine adolescent girls' confidence at a key stage of development.
Floods being an annual phenomenon, awareness on menstrual hygiene, particularly during disasters, is very crucial. Installation of sanitary pad vending and disposal machines at every flood shelters with sufficient stock could be a way out. Bal Raksha Bharat has started responding to this current humanitarian situation in three of the most impacted districts of Biswanath, Darang and Nagaon in the state. Our initial humanitarian response includes supplies that would help in water purification, hygiene materials for families that include 'Dignity Kit' (containing pack of sanitary napkins) keeping in mind the need and requirement of adolescent girls and women of the affected families living in these camps.
However, large scale intervention is required to fulfil the requirements of menstruating millions who are combating this physiological process in silos., amid severe humanitarian crisis. While the world would be observing Menstrual Hygiene Day on 28th May, this humanitarian situation in Assam state, is pin-pointing to the need of increasing awareness about menstrual hygiene to break the eerie silence that surrounds this monthly physiological occurrence of adolescent girls and women. Efforts of having sanitary napkin bans etc. need to be maximised. Moreover, the government should give heed to menstrual hygiene throughout the year rather than focusing only during disasters. A pluralistic effort by both government, civil society organisations and other relevant stakeholders towards this end might put a period to the annual suffering of menstruating millions in the state.
Written by:
Chittapriyo Sadhu, Deputy Director- Programme Management (East), Bal Raksha Bharat
Kritanjali Kashyap, Assistant Manager-Child Protection, Bal Raksha Bharat
Soumi Halder, Manager- Campaigns and Communication, Bal Raksha Bharat