Together for the better.
Through our Corporate Partnerships, we are bringing responsible corporate organizations
together to empower and uplift those in need.
What one can do, ten can do much more. Isn't it true?
We are believers that we can reach a significant number of underprivileged children through our partners.
WHY PARTNER WITH US?
Slide 5
Bal Raksha Bharat runs programmes to address children's needs in 11 Indian states and Union Territories. Globally known as Save the Children, the organisation works in 116 countries.
Slide 5
Wide and In-depth Coverage across India
Across most of the states and even in remote locations, we provide a ready course for programme execution. Our extensive network ensures partnership with organizations who seek nation-wide alliances for long-term development.
Slide 5
Strong Programmatic Skills and Implementation Capabilities
Our programmes cover a diverse range of child-development issues with a clear agenda and measurable impact. Our ability to design, examine and advise about large-scale programmatic interventions gives us the added edge.
Slide 5
Influencing Government Policies
Our team is constantly working to create a difference in the lives of children by taking care of the education of a child, healthcare, protection, and humanitarian response in emergency situations.
Slide 5
Agile and Innovative Utilization Technical Expertise
We ensure prompt and novel employment of the corporates' core industrial expertise, combined with our expertise to deliver a stronger and effective impact.
Ways to partner with us:
Grant Funding

Support us through financial donations that supplement our ability to deliver impactful solutions for underprivileged children.

Shared Value Partnership

Through corporate and programming expertise, you can partner with us to co-create projects that enable innovative impact models with Collective Impact, Innovation, and Social Enterprise Microfinancing to create a multiplier impact and economic value that is also beneficial for children.

Technology Integrated Partnership

Partner with us to combine your technical expertise to build a high-impact solution that will be valuable for children.

Emergency Support and Resilience

Support our Disaster Preparedness Fund before the occurrence of a disaster. Support the most marginalized families of our country with critical aid during an emergency.

Employee Engagement

Partner with us to create employee engagement and volunteering opportunities within the existing framework to improve motivation amongst employees.

Cause-related Marketing

Support our programme/s by donating a portion of your sales proceeds towards a chosen cause to improve brand loyalty and affinity.

Employee Support

Join hands with your employees to support a chosen cause bringing to light the power of giving, which in turn effectively impacts the lives of children.

Addressing Children Rights

Partner with us by adding business value through the addressal of Children Rights and Business Principles.
Support and collaboration of our partners have brought #TheInvisibles campaign its due success.
IKEA Foundation

IKEA, in collaboration with us, helped abolish child labour across 1,882 cotton fields in 883 villages and rehabilitate almost 5 lakh children back to school.

Mondelez International

Mondelez International dedicated a programme, 'Call for Wellbeing – India', that promoted healthy lifestyles through nutrition, education, active play and growing fresh foods. The initiatives in Maharashtra, Tamil Nadu, Madhya Pradesh, and Himachal Pradesh impacted lives of 1.5 lakh children.

NOKIA

NOKIA supported Disaster Risk Reduction initiatives in Andhra Pradesh, Bihar, Delhi, Rajasthan, and Tamil Nadu. Together, we created geospatial databases for disaster risk mitigation, extended mobile-based training and education in times of disaster, which has helped us impact the lives of 10 lakh children.
WHAT OUR PARTNERS SAY ABOUT US
Over the past few years, Avaya and Bal Raksha Bharat have installed Avaya technology in the classrooms of Pune providing new teaching methods and improved student learning performance. Avaya is pleased to be here today to support Bal Raksha Bharat's efforts to safeguard the street children of India. Avaya believes just as Bal Raksha Bharat does that every child deserves a future.
Vishal Agrawal
Managing Director, India & Saarc.

We are delighted to be partnering on a 3 year 'WASH' program with Bal Raksha Bharat India on their initiative, 'Vision Healthy India, Fight against the silent emergency', in one of Delhi's oldest slum areas to about 7500 individuals (1500 families), -Bhanwar Singh Camp.From my personal point of view, I find the attention to detail, the professionalism, the drive, the commitment and the engagement of the Bal Raksha Bharat team is what makes this a wonderful project for Knorr-Bremse Global Care to be a partner and to be proud of.
Martyn Perkins,
Executive Director, Knorr Bremse Global Care Asia Pacific
KEY CORPORATE PARTNERS include
HM
GSK

hkl

Coca Cola

ikea

Burger King

Burger King

Burger King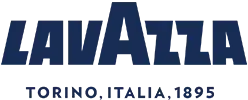 Burger King

HM

Forbes

Mashable

p&g

Philips

phv
sony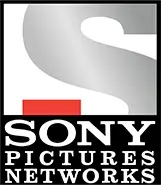 testco

BECOME A CORPORATE DONOR
As of date, Bal Raksha Bharat, through its corporate, institutional, and artist partnerships, runs 65 programmes across India under its main areas of concern including education, health & nutrition, child protection, humanitarian relief, child poverty & inclusion, and resilience.
Join hands with us to make India a place where underprivileged children not only survive but thrive. Help us help them!