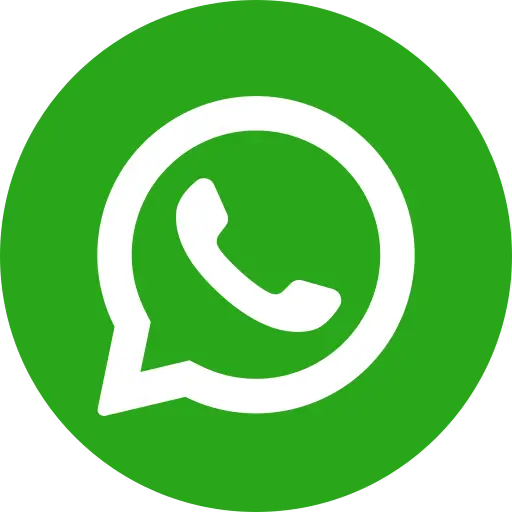 Children are often forced to inherit the harmful consequences of our actions today – or even the consequences of the things we fail to put into action! We cannot talk about the future of our children without including them in the very same decisions that influence their lives.
And so, Bal Raksha Bharat would like to see prospective leaders & political parties in this Bihar Election 2020 to prioritise children in their policies, words and action.
Children are not simply passive recipients of government benefits and schemes, but they are holders of rights — as preserved in the UNCRC. We know that, children, when meaningfully engaged with, can help to shape government policies and programmes which enable more equitable and sustainable development for the entire society. Children are our future, and yet we leave their voices out during key policy discussions, legislative processes and decision-making at various levels.
Bal Raksha Bharat in India consulted with most marginalised children  across the state to amplify their voices and fulfil our constitutional commitment to their development and well-being. The consultations have helped us to better understand their demands, as well as their dreams and hopes for future action to be taken by the government and political leaders.
What is Vote4Children?
India is set to become the world's youngest country by 2020. About 1/3rd of India's 1.2 billion is made up of children under the age of 18. In a country where nearly 40% of the population comprises of children, it is tragic that their voices are not adequately heard.
Why is that? While they are a large population constituent, they do not constitute a political constituency because they don't vote.
In order to make their voice and dreams count, we modelled #Vote4Children as a campaign during the 2014 General Elections, which was effectively used at the national and state level to raise children's issues higher on the political agenda. In other words, #Vote4Children aims to bring important issues for and by children into the mainstream political discourse, so that political leaders can actively include children's issues in their party manifestos.
CHILDREN'S MANIFESTO 2020
Commitment to (re) develop and (re) strategize children specific developmental policies/ services/ schemes through the wider prism of Corona pandemic. Children specific planning to be adequately supported with substantive resource allocation and implementation as well as monitoring mechanism under the time bound approach.
ABOUT US
Bal Raksha Bharat is a leading child rights organisation operating across 20 states in India to protect the rights of children, to inspire breakthroughs in the way the world treats them, and to achieve immediate and lasting change for every last child.
Our efforts aim to create a world where every child attains the right to survival, protection, development and participation.
Bal Raksha Bharat works towards:
A WORLD WHERE ALL CHILDREN HAVE EQUAL OPPORTUNITY.
A WORLD WHICH RESPECTS AND VALUES EACH CHILD.
A WORLD WHICH LISTENS TO CHILDREN AND LEARNS.
WHY CHILDREN?
About 46% of Bihar's population are children.
Children are not part of the adult decision making world but they have vision and expectations.
Children are most vulnerable to any action or inaction.
To make sure children are treated fairly and their needs are fulfilled.
Children have a right to express their views in matters affecting their own lives.
Children must be protected because they are not just the future but the present asset of our nation.
WHO IS A CHILD?
A child is any human being below the age of eighteen years according to the United Nation Convention on the Rights of the Child (UNCRC).
WHAT ARE CHILDREN'S RIGHTS?
Right to life and the needs that are most basic to existence such as, nutrition, shelter, an adequate living standard, and access to medical services.
Right to education, play, leisure, cultural activities, access to information, and freedom of thought, conscience and religion.
Right to be safeguarded against all forms of abuse, neglect and exploitation, including special care for migrant children, safeguards for children in the criminal justice system; protection for children in employment; protection and rehabilitation for children who have suffered exploitation or abuse of any kind.
Right and freedom to express opinions, to have a say in matters affecting their own lives, to join associations and to assemble peacefully.
Right to participation in the activities of society, in preparation for adulthood.
CHARTER OF DEMANDS FOR CHILDREN
Every Child's Right to Education/Early Childhood Care and Education
In view of Corona pandemic resulting into unprecedented lockdown and social distancing norms, planning and execution of effective and safe alternative teaching facilities for ensuring constant learning avenues for all children with special focus on children enrolled at government schools.
Declaring Early Childhood Care and Education (ECCE) for children from three – six years of age as their legal right.
Amend Right to Education (RtE) Act to ensure upward and downward extension (children between three – six and 14 – 18 years of age). To ensure that all students, particularly students from underprivileged and disadvantaged sections, have a guaranteed opportunity to participate in high quality schooling from early childhood education (age 3 onwards) through higher secondary education (i.e., until Grade 12), the right to free and compulsory education in the RTE Act will be considered for extension downwards to include up to three years of early childhood education prior to Grade 1, and upwards to include Grades 11 and 12.
Provide separate budget for curriculum development, building capacities of exclusive ECCE providers at ICDS and pre-school grades across all government schools.
Implement the RtE provision for learning in the mother tongue in the early years of school.
Make all schools are 100% RtE compliant.
Ensure all schools free of violence and abuse.
Effective mechanism for ensuring educational needs of children in need of special care and protection like rescued child labourers, wards of migrants, differently abled children and so on.
For extension of education pursuance after school level education, to open more colleges at Panchayat level.
To ensure functional toilets in all the schools.
Ensure dedicated playgrounds for girls in panchayats. They should also be provided with sports materials.
To bring vocational training centers closer to people i.e. in panchayats/blocks.
Every Child's Right to Health and Nutrition
Adequate health and nutrition services along with robust medical facilities to be the cornerstone ensuring Children's optimal physical and mental development.
Increase health budget to 2.5 percent of state GDP by 2021 and to 5 percent of GDP by 2025 in accordance with WHO guidelines.
End all forms of malnutrition and achieve the internationally and nationally agreed nutrition targets for children under 5 years of age, adolescent girls, pregnant and lactating women.
Targeted approach towards enhancing immunity level of children and adolescent to prevent them from Covid-19 infection.
Constant Community level awareness activities about Covid-19 infection and preventive adherences with special focus on Aaganwari and school going young children leading towards development of positive behaviour changes (hand washing, wearing masks, adherence of social distancing norms) among them.
Promotion of WASH (Water, Sanitation & Hygiene) practices and ensuring accessibility of WASH related basic facilities (Water, soap, sanitizers etc.) among all children in campaign mode in order to prevent Covind-19 spread among the children.
Ensure hand washing facilities in every school.
End preventable deaths due to Pneumonia and Diarrhoea of children under five by at least 50% by 2025 as per the India Action Plan for Pneumonia and Diarrhoea(IAPPD).
Special focus to prevent the cases of Acute Encephalitis Syndrome (AES) and ensuring holistic medical facilities and infra structure for treatment of AES infected children in affected pockets of the state. Provision of adequate preventive measures along with nutritional rehabilitation among affected communities for utmost immunity development.
Focus on the water and sanitation needs of women and girls in vulnerable situations and sustain open defecation free (ODF) communities developed under Swachh Bharat Mission. Separate toilets with running water facilities for boys and girls in every schools.
Ensuring availability of sanitary napkins through health related all institutions especially in rural areas.
Ensure clean and safe drinking water facilities in every school.
Achieve universal health coverage, including financial risk protection, access to quality essential health-care services and access to safe, effective, quality and affordable essential medicines and vaccines for all prioritizing the most marginalized and vulnerable populations.
Every Child's Right to Care and Protection
Finalize holistic SoP/ Guidelines of Child Care Institutions/ Children's Home where children in need of special care and protection stay within protective and developmental environment. Integrating Corona specific preventive norms and resources as fundamental perquisite for all Children Home. Monitor and oversee children's homes to ensure a safe space, care and protection of children. Release of Standard Operating Procedure on prevention of abuse and violence in child care institutions.
State wide dedicated mechanism with adequate infrastructure and resources for protection of rights of children infected with Covind-19 including their rights of proper medical attention and rehabilitation with continued developmental avenues.
Strict implementation of laws to stop child marriage; strong punishment for those who engage children in harmful work and in bonded labour in the state.
Allocation budget towards children's welfare, protection, access to education and healthcare.
Increase budget for Integrated Child Protection Scheme up to 1.5 percent of the total state budget.
Renew and make Integrated Child Protection Scheme (ICPS) more robust with greater emphasis on placing adequate and trained certified child protection workforce in all districts of Bihar.
Fill up all the positions on child protection as mentioned in Juvenile Justice Act, 2015 and POCSO Act 2012
Set up special POCSO and JJA courts as per law to ensure timely justice to child victims.
Make life skills education mandatory in schools so that the children are prepared well for various challenges of growing up.
Ensure all government employees sign and adhere the Child Protection Policy.
Ensure child centred community resilience building process.
A cadre of skilled child protection case management workforce to safely provide protection services for the most vulnerable and at heightened risk of exposure to domestic violence.
Increase in investment on social welfare workforce to identify, follow up on and support children who remain separated from primary caretakers including family reunification and alternative care support.
Increase in budget for children (BfC) under Integrated Child Protection Scheme (ICPS) in the state budget.
Set up child friendly courts (special courts) under Protection of Children from Sexual Offences (POCSO) Act 2012 across 38 districts of Bihar
Integration of child protection case management and referral mechanism within health response to identify and respond to child protection concerns with a focus on gender based violence.
Placement of trained certified child protection workforce under ICPS across 38 districts of Bihar.
Extend social protection schemes to at risks household facing temporary loss of income and enable carers to offer continuing quality care and reduce stress in the home.
Increase in inspection of hazardous industries/supply chain and rescue and rehabilitation of children engaged in labour under Child and Adolescent Labour (Prohibition and Regulation) Act 1986.
Ensure child protection functionaries including government employees sign and adhere the child Protection Policy.
Development of school level preventive strategies like introducing human and technological surveillance, verification of staffs, setting up protocols for counselling and reporting in residential schools like Kasturba Gandhi Balika Vidalaya (KGBV).
Building on the Urban Agenda, Implementation and ensuring community participation in planning process at ward level as per Bihar Municipality Act 2007 called Bihar Urban Local Body (community participation) rules 2013 formed aligned to the After 74th constitutional amendment 1993.
Strengthening Urban Local Governance System by forming a ward committee in every ward where elected people's representative called Ward Counsellor has to be elected as a head of the ward committee. These elections are to be conducted by state election commission (In Bihar, this election commission has been constituted under Bihar Panchayati Raj Act 2006).
Inclusion of children's voices to minimise the risks and vulnerabilities pertaining to children by building on the Child Friendly Cities Concept in the Urban Local Governance system.