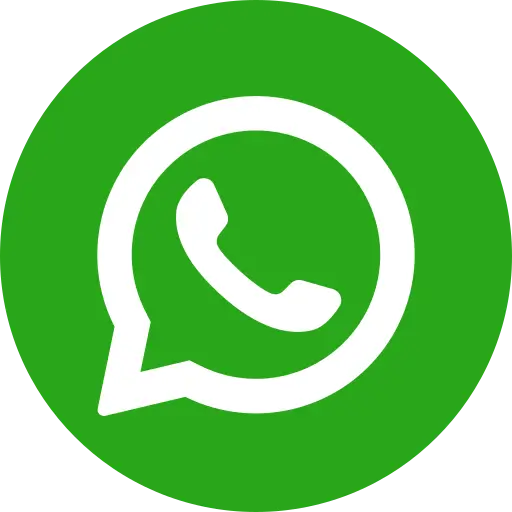 Two distinct timelines have emerged in the past year – life before the pandemic and life after the pandemic. And in between comes the stories of learnings, adaptability, resilience and finding smart solutions to huge problems. Over 320 million children across the world (as on December 1, 2020) were affected due to the closure of learning facilities. Disruption in children's education emerged as a major challenge. While the older students struggled with accessing online classes and adjusting to the new normal, the learning responsibility of children between 3 and 6 years fell on parents and caregivers.
Bhayashree lives with her four-year-old son, husband, mother-in-law, father-in-law and brother-in-law in Hiremuddenahalli, Karnataka. "Before the lockdown, we would send our son to the Anganwadi Centre (AWC). When the schools shut, my husband and brother-in-law would go out to work, and my in-laws are old. I had to take care of household chores as well. I was worried about my son's learning, didn't know what and how to teach him," she said.
After encouragement from a Bal Raksha Bharat staff, Bhayashree attended a parents' meeting on the value of early learning and how children in the 3-6 age group can be taught while doing household work. She was also added to a WhatsApp group where activities for children were discussed, and parents shared videos of their children doing those activities. Now, Bhayashree's entire family is involved in her son's learning. "His grandparents narrate him stories, his father and uncle taught him names of vegetables, fruits, flowers, body parts etc. His learning has improved a lot," she said.
To help parents like Bhayashree who were struggling with home learning of their kids, Bal Raksha Bharat collaborated with the Department of Women and Child Development, Govt. of Karnataka and All India Radio (AIR) to broadcast nine episodes of 15-mins audio learning session, every Saturday (March to May 2021). The idea was to reach out to 39,100 people in 23 districts through a medium that cuts across the digital divide and promote audio-visual learning content with resources available at home to ensure government's effort of learning continuity.
Sumangala Bandi, an Anganwadi worker from the Koppala district, was troubled with how to reach out to the children, caregivers, pregnant and lactating mothers during the prolonged lockdown. Around this time, she started tuning to 'Haadu Mathadu (Let's Sing and Talk) – Season 2', the radio programme organised by Bal Raksha Bharat in collaboration with All India Radio Karnataka.
"I reached out to the dedicated number announced on radio and started sharing videos of children on the WhatsApp group. I also told caregivers, Anganwadi workers, supervisors, and officials about the radio programme. Every Saturday after the programme, I would get activity videos of children and share it on the dedicated number," said Sumangala.
Once the programme series got over, Sumangala was keen on keeping up the learning momentum. She became a part of the AIR WhatsApp group which already had more than 100 caregivers and Anganwadi workers from 23 districts of Karnataka. Bal Raksha Bharat was reaching out to more than 5,000 children through IVR (Interactive Voice Response) calls and WhatsApp groups. During the pandemic, the Anganwadi teachers were the confidantes and support systems for concerned parents who were worried about their children. This collaborative partnership with the government department in Karnataka had helped in empowering the Anganwadi workers to reach out to as many parents as possible.
When schools shut down during the pandemic, online classes emerged as an immediate solution to ensure learning continuity. But the gendered digital divide came in the way of a smooth transition. Report suggests that only 16% of women in India were found to be using mobile and internet service. Women often rely on the male members of the family to access the internet. This divide plays a significant role in the education of children. Without access to affordable smartphones or laptops, imparting day-to-day lessons become impossible. Since the responsibility of a child's education largely rests on the mothers in the family, her access to a smartphone becomes crucial. Here's why WhatsApp became the go-to application to connect teachers and Anganwadi workers with parents and a platform to communicate and disseminate lessons. WhatsApp is the most used app in India with more than 53 crores users.
"Every day, the WhatsApp group introduces activities parents and caregivers can do with their children at home. From Monday to Friday, videos are shared that support in creating a learning environment at home, helping in the socio-emotional well-being of the child and early literacy. On Saturdays, a team from Save the e the Children along with our Anganwadi Worker, reaches out to the parents who need more support, understand their challenges and get their feedback on the activities," said Sumangala.
That's how the Gulmohar Curriculum was implemented to support learning continuity of children even amid the pandemic. This curriculum was vetted by the State Women and Child Development Department before implementation. It was designed as a low-tech solution to take learnings to the doorsteps of children, connecting Anganwadi workers, teachers and parents through regular calls, WhatsApp groups and SMS services. It has a pool of activities that helps parents with tools and tips to keep children in the 3-6 age group engaged at home using household items like fruits and vegetables. The framework is based on the principle that children learn the best through play and by interacting with their surrounding environment.
"These early years of development are crucial, I was glad I could ensure learning continuity for these children," Sumangala said. Through this, she has reached out to 1,000 people, has created two WhatsApp groups with parents and keeps sharing activity videos with caregivers, other Anganwadi workers and officials.
Umadevi from Geddalapalya has a five-year-old son. She has been a part of Bal Raksha Bharat-formed WhatsApp group since September 2020. This group has more than 160 parents and the number keeps increasing each day. "Every day at 9.30 am, I receive one video on the group. The video is short and simple to understand, it also informs me what my child will learn and the areas of my child's development (like motor skills, literacy, numeracy, physical development etc). Once I see the video, at a convenient time after my morning household work, I spend time with my child in making him do the activity. I have observed a lot of progress in my child's learning," she said.
These videos guide parents at home to creatively use household materials like vessels, leaves, vegetables, flour etc. to teach children math, shapes, counting and more. "I find my son physically and mentally more active these days. I get feedback calls from Bal Raksha Bharat and Anganwadi Worker every Saturday asking me about my child and family's well-being and if there's any requirement and how we can improve the interactions," said Uma Devi.
Vasantha, another parent, says the WhatsApp group has become a learning platform for the parents. "The activities have helped my child in identifying alphabets, numbers, things around the house, storytelling, I see him physically active as the activities involve a lot of jumping and hopping," she said after being part of the WhatsApp group since August 2020. Bal Raksha Bharat also provides drawing books, crayons, building blocks, slate and chalk pieces, storybooks, Abacus as learning materials.
Echoing the sentiments of many parents in Karnataka, Umadevi said, "I hope the activities on the group continue even after the Anganwadi centres re-open. I recommend the addition of more parents to this group.