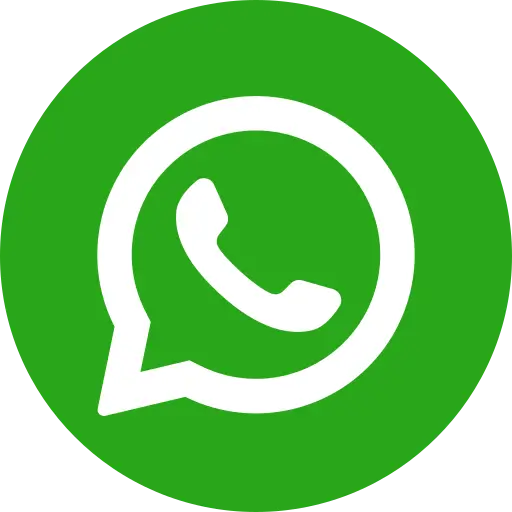 Ramadevi comes from a village called Momidi, 70 km from Nellore in Andhra Pradesh. She is one of the few women in the village who were able to secure a Bachelor's degree. After completing her undergraduate degree, she wanted to work and help her family out. Her father is an agricultural labourer, and her mother is a homemaker. Her brother is studying at a government college in Gudur. A monthly salary meant financial independence and help for her family. But the opportunities in the village were few. Her family didn't allow her to move to Nellore for employment. With an undergraduate degree and no employment, Ramadevi sat at home and waited for an opportunity until she met Mooga Vani.
Mooga Vani (34), also from the same village, is the mother of a teenage girl. Her husband is a daily wage labourer at the Krishnapatnam port. Mooga worked as an agriculture labourer. Between the husband and wife, they brought home a meagre Rs 10,000. Even that money stopped coming in when the COVID-19 pandemic struck.
The primary occupation of the people of Momidi village is agricultural work, and most of the men from marginalised families are daily wage workers. Getting regular work in agriculture farms is difficult due to the presence of middlemen who control the hiring process. There are hardly any livelihood opportunities for the women in the village. The situation became worse during the pandemic.
A recent study by McKinsey Global Institute suggested that by 2025, India's GDP is likely to increase up to 18%, if women are provided equal work opportunities. In addition to managing household and childcaring responsibilities, women in rural areas contribute to the economy as farmers, daily wage labourers and entrepreneurs. Access to education, healthcare and livelihood options remains a challenge due to deep-rooted gender prejudices. The Government of India, through schemes like Pradhan Mantri Kaushal Vikas Yojana, Deen Dayal Upadhyay National Urban Livelihoods Mission, and Pradhan Mantri Mudra Yojana, is addressing the gender gap by encouraging economic participation.
In alignment with the aspirations of the government, Bal Raksha Bharat (also known as Save the Children), along with the team from Nokia, the Andhra Pradesh State Skill Development Corporation and the Rural Self Employment Training Institute wanted to focus on skill-building and providing livelihood opportunities for women. The objective was to empower women to become entrepreneurs.
The five pillars of the project are:
• Education: Support children facing learning difficulties through bridge courses and life-skills training.
• Livelihoods: Provide skills-based and vocational training to youth and women and enable them to secure decent employment.
• Governance: Support families in accessing social security entitlements.
• Financial Inclusion: Support families in accessing online banking facilities.
• Healthcare Support: Enable families to access healthcare services.
As part of project activity, around 35 women were identified, including Ramadevi and Mooga, for training on tailoring work. From October to November 2021, this group of women were taught 22 models of training, and they were provided with all the required resources and tool kits.
Of the 34 women trained, 10 joined hands to form a business unit. The village head was requested to provide them with space to run their business. That's how 'Sameeksha Tailoring Unit' was born. It was not an easy road for these women. Three of them dropped out. Many of them were discouraged by family members from spending time at the business unit. But undeterred, these women visited nearby shops, traders and went door to door for orders. Bal Raksha Bharat helped them procure orders from Nellore as well.
"Initially, we struggled to get orders. We earned Rs500/-per month only. Now, we are earning Rs4,000 to Rs5000/- per month. I am able to support my family, and they are encouraging me to keep doing my work," said Mooga.
"Our initiative has encouraged adolescent girls in our village to undergo similar training," added Ramadevi.
It takes only one opportunity
Laxmiprsanna, Susmitha and Varalaxmi, the three 19-year-olds, are from Punugunta Palem village near Nellore district. Their families don't own any agricultural land but work as labourers during harvest season. They also do tailoring work to make some additional money. The three girls could only study till Class 10. Their village had no high school, and their parents refused to send them to town for higher studies. With nothing productive to do, they would sit idle at home.
When the project team interacted with the girls, they realised that these girls were interested in working and wanted to build their skills to get employment. What they needed was more information and access to vocational training. Under the project, young men and women are offered free 35-day residential training. After much cajoling, their parents agreed to send them to Nellore for training on tailoring and embroidery (maggam work).
After completing their training, Laxmiprasanna, Susmitha, and Varalaxmi started taking embroidery work. They earn Rs 5,000 monthly by engaging with small businesses in the village.
"My work has given me confidence. I have faith in myself to do better," said Laxmiprasanna, while Varalaxmi added, "I would like to create livelihood opportunities for girls my age."
Entrepreneurs in the making
In Venkannapalem village, the project team identified 30 women with basic knowledge of tailoring who expressed a desire to enhance their skills. They were selected for a 15-day training on the production of jute bags. NABARD facilitated the coordination with another institute, and the training was finalised. Six women who completed the training decided to form a group. They bought their sewing machine and raw materials to start production work. They made Rs 5,000 by selling a few jute bags to local shops and individual buyers. Meanwhile, Bal Raksha Bharat reached out to event organisers when one of them placed an order for jute bags with these women. These women are now entrepreneurs building their business with hard work and grabbing every opportunity coming their way.