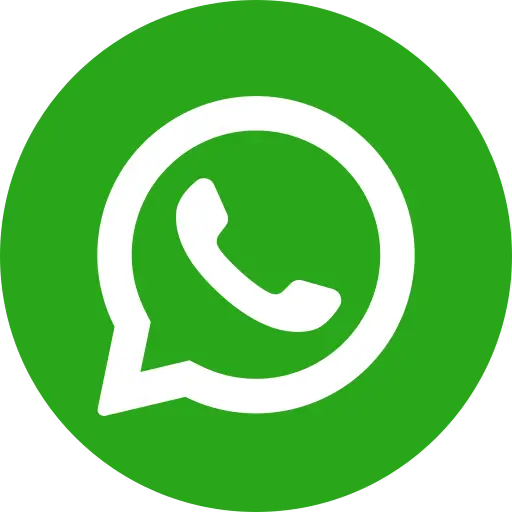 PRESS RELEASE: Launch of the Third Edition of 'World of India's Girls (WINGS) 2022' Report
Majority of adolescent girls in urban slums deprived of basic health and education services compared to boys over the course of pandemic, highlights Bal Raksha Bharat WINGS 2022 Report
68% of adolescent girls faced challenges in accessing health and nutrition services
67% did not attend online classes during lockdowns
56% did not get time to indulge in outdoor play and recreation during the lockdown.
More than half the mothers surveyed perceived that the chances of girls rather than boys getting married early are higher due to COVID-19.
Call for multi-stakeholder collaboration and scaling up investments on girl children
2 March 2022, New Delhi: Bal Raksha Bharat, India (also known as Bal Raksha Bharat) has highlighted the disproportionate impact of the ravaging COVID-19 on girls, with a focus on populations in urban slums through a research-led study. The report – THE WORLD OF INDIA'S GIRLS – WINGS 2022 – themed Spotlight on Adolescent Girls amid COVID-19 was launched today. The report reveals the situation of girls during and post first pandemic induced nation-wide lockdowns in India, which has only worsened with the multiple mutations and successive waves of the COVID-19 virus since then.
The study unfolds the repercussions on girls' access to health, education, and opportunities for play and recreation with a focus on the changes that have taken place in the overall context of their insecurities. It also includes understanding the coping mechanisms adopted by the families to deal with the increased health and nutritional insecurities, the abrupt decline in learning opportunities, the pressure on early marriages, and limited play and recreation facilities.
Speaking on the report, Mr. Sudarshan Suchi, CEO, Bal Raksha Bharat said, "India@100 cannot achieve its full potential unless we secure 100% of its children today. WINGS 2022 Report is our way of bringing to the fore the risks our nation runs into by not investing in and securing all its children. Specifically, the fact that India @75 has almost half its children not able to equitably secure themselves with their basic rights is a tale by itself! With this report, we would like to reaffirm our commitment to being a part of the solution. Along with the various specific steps the report provides a way forward for all of us and more importantly, the obligation to include the voices of children – the primary stakeholders – to shift the approach from a process of planning for them to planning with them. Children Cannot wait – not any longer!"
The study has also captured the voices of adolescent girls, to describe the changes that have occurred in their lives. The findings are paramount to framing an appropriate response to build back better by way of formulating recommendations to all stakeholders #allyoupforher. These will enable the policymakers and implementers to take informed long-term strategic measures to safeguard and uphold the rights of girl children.
With the aim of making effective and wide changes, the study was conducted in four states – Delhi, Maharashtra, Bihar, and Telangana, representing the four geographical zones (East, West, North and South). The following are the cross-cutting recommendations from the report:
Scale-up investments on girl child: Considering that COVID-19 pandemic and its aftereffects will continue to impact the lives of girls soon, there is a need to increase investments on girl child and ensure that health, nutrition, education, and protection services are well-resourced and inclusive with a specific focus on girls.
Build engagement of multi-stakeholders: Coordinated, and synergized efforts required for state, civil society organizations, private sector, academia, media, community, citizens, and girls to work together to address the issue of violation of rights of girls.
Listen to voices of girls: It is important to ensure that dialogue and interaction with girls capture their experience and the impact of COVID-19 to develop response plans to improve girls' access to services.
Build Agency of girls: Building the agency of girls and empowering them to exercise their life choices by (i)advocating with government for improved services and functioning of protection mechanisms for children, (i) creating opportunities for child and young people-led advocacy and accountability on child rights issues including child marriage, and (iii) utilize children's groups, youth groups and other forums for children to disseminate information about child rights, and lead activities for children in their com¬munities.
Strengthen the delivery system: There is a need to strengthen the delivery mechanisms to ensure effective implementation of programs for girls.
Provide additional support to the institutions, structures, and frontline workers in terms of finance, capacity-building, providing incentives to work proactively for by motivating, educating and convincing parents and guardians of girls to advance child rights and promote the best interests of children, particularly girls.
Improve and develop community-based monitoring systems to ensure involvement of different committees established at the ward/village/gram panchayat level such as CPC and (VHSNC), among other efforts.
Generating evidence on girl child: Invest in building evidence on the impact of COVID-19 on girls. Efforts in generating data on girls in the context of COVID-19 should be directed at all the critical child rights issues including health, nutrition, education, and child protection.
Constructive guidelines prepared by Bal Raksha Bharat, India for safe return to Anganwadi centers and schools have been shared with the State Education Departments of Karnataka, West Bengal, Uttar Pradesh, Telangana and Andhra Pradesh along with safe return protocols including class-wise timetable, duration of sessions, safety procedures (i.e., sanitizing classrooms after each class and provision of personal protective equipment (PPE) kits) to be followed, and re-course steps, if COVID-19 cases emerge.
The first WINGS report in 2014 explored unequal challenges faced by girls and women despite economic growth and social development. WINGS 2018 examined the underlying gender stereotypes and their implications on girls' safety in public spaces, and its deterrence in realizing their potential.
About Bal Raksha Bharat
Bal Raksha Bharat (also known as Bal Raksha Bharat) have created possibilities for over 1.1 crore children in 18 states of the country. We have been collaborating to enable the futures of children in India since 2008 by working as one with communities, governments, institutions, and children themselves, especially in times of crisis. We believe that children are the building blocks for India's tomorrow and endeavor to provide as many children as possible a healthy start, an opportunity to learn, and protection from harm. Our teams work on-ground for holistic programmatic action. When a crisis strikes, we are always among the first to respond with immediate relief as well as for long-term solutions. We are the compassionate champions for children, standing side-by-side with them to ensure that their voices are heard and their issues are prioritised. We ally up with the governments, other NGOs, and India Inc. to implement innovative solutions and lasting outcomes to achieve concrete results.