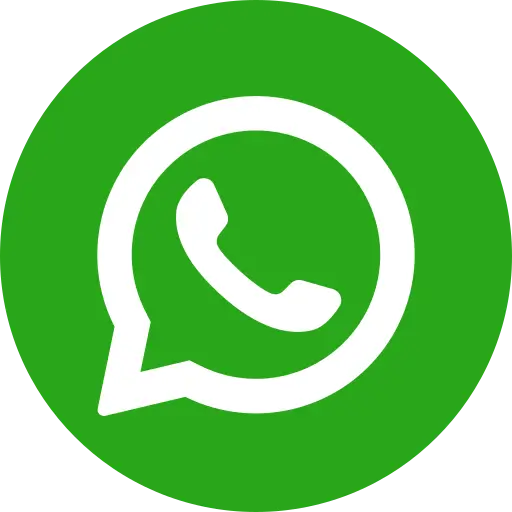 "It hit me hard when I got to know that my mother was Covid positive. Being the eldest child, I had the dual responsibility of taking care of my sister and my mother. I went from hospital to hospital and experienced extreme fear and stress. I had to show to my mother as if I could manage everything, but deep down, I was terrified of losing my mother", says Umama.
12-year-old Nafeesa and 13-year-old Umama are two sisters who were living happily with their mother, Marium in Hyderabad, Telangana. Their father Ismail has been working in a glass and aluminium factory in Australia for the last eight years. Nafeesa is in 5th class, and Umama is in 6th class. Due to lockdown, they take their lessons through a virtual learning platform. The family has a steady income, and life seemed to be going smoothly for them until last year when their mother got tuberculosis (TB). Initially, it was hard for the children to understand the severity of the problem. In the beginning, Marium was negligent about her TB treatment. She was irregular in taking medicines which aggravated the disease. 
On 15th May morning, Marium started having chest pains which increased through the day and became unbearable. The elder daughter Umama went to her neighbour's home for help where she met Sheikh Obaidullah, a young Bal Raksha Bharat Child Champion, who is working on various social issues such as girls' education, child protection and community development in the slums of Hyderabad. 
Umama requested Obaidullah to support her mother and without any delay, Obaidullah's father went to see Umama's mother. They took her to the nearest private hospital where the doctor immediately asked Marium to go for a chest scan. Covid symptoms were detected from the chest report and the doctor prescribed a Covid test in the district Government Hospital. 
The next day, Obaidullah and Umama took Marium for the Covid test and it took five hours to get the test done as the hospital was overcrowded and many people were waiting in the queue. Within half an hour of the test, they come to know that their mother was Covid positive. Since she had a history of tuberculosis, she was advised to see a pulmonologist. 
Young Champion Obaidullah has been very active in building a good network with various organisations and individuals who are involved in community welfare activities. After the test report, Obaidullah met Rizwana, a representative of another Non-Governmental Organisation (NGO) 'Helping Hand Foundation', which works in Government Hospitals to assist people who require extra care and support for their health-related issues. Rizwana guided Obaidullah to get the prescribed medicines from the hospital. 
The medicines were given to Marium in the evening. Within five minutes of her taking the medicine, she started vomiting and got diarrhoea. Marium's health was deteriorating rapidly. Massively worried Umama and her sister spent the night at home with their mother. The following day, Marium was taken to another hospital which was seven kilometre away from their home. Marium was on saline water and was administered injections for immediate relief. Though they came for a consultation with a pulmonologist, much to their dismay, the specialist was not available that day and they had to come back without consultation. Considering the sheer exhaustion Marium was experiencing, the next day, Obaidullah and Umama went to meet the pulmonologist with Marium's test reports while leaving Marium at home. He prescribed some medication and also asked Marium to be admitted to a Covid Isolation Facility. 
As per the doctor's advice, Bal Raksha Bharat team arranged a bed for Marium in a COVID Isolation Centre. However, Marium denied going to an isolation centre due to the various myths and rumours she had been hearing around them. She thought people are killed there in the name of COVID. Also, she was scared to leave her daughters alone. 
Obaidullah immediately called Marium's husband and explained the situation and convinced him and the family that Marium should go to the isolation centre. After hours of reasoning, she was taken to an isolation centre later that night. Looking at her condition, the doctor advised them to admit Marium to the district hospital immediately as the isolation centre didn't have the requisite facilities for such severe cases. They urgently needed an ambulance to take Maruim to the Government-run Chest Hospital, which was 25 kilometre away from the isolation centre. However, they didn't get an ambulance, even after waiting for an hour as the vehicles were in high demand.  
They had to travel in an Auto to the Erragadda Government General and Chest Hospital. They reached there around 11.30 pm. Unfortunately, there was no bed, so they had to go to private hospital, Esra Princess Hospital at around 1.30 am. The hospital was charging Rs 60,000 ($840) per day for admission, which was not something Marium could afford, so dejectedly, they returned home at about 2 am. 
The morning of the following day brough some relief with it as the family received a call from the Erragadda Government Hospital, informing them that a bed was now available. An exhausted Marium refused to travel anywhere. Again, Obedullah convinced her, and she agreed to be taken to the hospital. A senior doctor checked her oxygen level and it turned out to be adequate and thus, she didn't require emergency hospitalisation. The doctor prescribed medications, and they returned home where the daughters heaved a sigh of relief. 
Since then, Bal Raksha Bharat team has been in touch with both children of Marium. She has been kept in an isolated room. Marium's health condition has improved a lot since then and her next Covid test will be done on 31st May but for now, she seems to be out of danger. 
"I took some time to tell my sister about my mother's condition. I gave her hope and courage to fight this situation. My sister and I stood my our mother's side in her hour of need. We cooked for my mother, cleaned the house and went to the market for buying food items. Suddenly I felt that I have been behaving like my mother. Keeping things organised like my mother would do", says Umama.
"I must thank Bal Raksha Bharat's team. They have been very supportive and always were in touch with us. At times we felt stressed out, but the team members made several phone calls to check our mental wellbeing. We could sail through this situation because there were good people around us", she added.
Obeidullah, Bal Raksha Bharat's Youth Champion said, "Bal Raksha Bharat has given me a platform to work on various social issues as part of the 'Child Champion Programme'. I learnt a lot through various training on how to support community people who are in need."
As part of Covid Response, Bal Raksha Bharat is providing counselling to the children and their families along with financial support for the travel expenses incurred due to medical check-ups and treatment. Initial support of buying a pulse oximeter for Marium was also provided by Bal Raksha Bharat. Team members have been in constant touch with the family to ensure both girls are safe.
Bal Raksha Bharat is working in Obeidullah's slum in Hyderabad, addressing issues like child protection, education and livelihood opportunities for the community.
Children at the Centre of COVID's Second Surge – Help #ProtectAMillion
As the Coronavirus tsunami sweeps cities and towns across India, the vulnerable children who already grappled with issues like lack of education and healthcare, compromised safety and abuse, are at a high risk of suffering even more. The pandemic threatens to reverse the gains made for children and jeopardizes their future gravely.
Bal Raksha Bharat is geared up to respond to this unprecedented emergency and will be reaching 1 million children and their communities. Our response will cover providing Oxygen Support, COVID Care Kits, Hygiene Kits, Food Baskets, Education Support, Livelihood Support and Psycho-social Counselling. We cannot do this alone. Help us reach those in real need by making a contribution DONATE NOW.